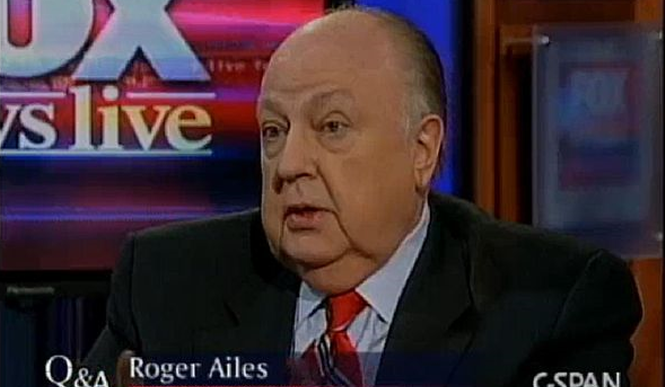 The events of the last few weeks with the scandal in the British tabloids have focused renewed attention on Fox News.  While the phone hacking scandal that has ensnared Mr. Murdoch is salacious, it is the type of story news people live for, particularly since it is happening to Fox News, who has become the voice of the anti-media.
Despite all of this, I will defend Fox News with some caveats.  First, you have to understand what they are and what they are not.
As Sacramento Bee columnist Leonard Pitts writes this week, "Fox says it is, as the name would suggest, a news network. Its critics say it is actually the propaganda arm of the Republican Party and that its highest loyalty is not to accuracy, fairness or other journalistic values but to the furtherance of the party line."
So, are they fair and balanced?  No they are not and they are not supposed to be.  They are a creation of Roger Ailes, who is frankly one of my anti-heroes, in that I admire his brilliance and his innovation.
One of the best articles in order to understand Fox News is a lengthy expose by Rolling Stone Magazine from June of this year in which it chronicles the history of Roger Ailes.
The article writes, "The key to decoding Fox News isn't Bill O'Reilly or Sean Hannity. It isn't even News Corp. chief Rupert Murdoch. To understand what drives Fox News, and what its true purpose is, you must first understand Chairman Ailes. "He is Fox News," says Jane Hall, a decade-long Fox commentator who defected, over Ailes' embracing of the fear-mongering Glenn Beck. "It's his vision. It's a reflection of him.""
And it chronicles the remarkable career of Mr. Ailes from his days of helping to revolutionize political campaigns by totally remaking the image of Richard Nixon, to his painting Michael Dukakis as a cold and unfeeling ACLU liberal, to his most recent endeavor of directing Fox News.
Fox News is not about Rupert Murdoch, it is about Roger Ailes.
"Murdoch has almost no involvement with it at all," says Michael Wolff, who spent nine months embedded at News Corp. researching a biography of the Australian media giant, as Rolling Stone reports. "People are afraid of Roger. Murdoch is, himself, afraid of Roger. He has amassed enormous power within the company – and within the country – from the success of Fox News."
Writes Rolling Stone, "But an examination of his career reveals that Ailes has used Fox News to pioneer a new form of political campaign – one that enables the GOP to bypass skeptical reporters and wage an around-the-clock, partisan assault on public opinion. The network, at its core, is a giant soundstage created to mimic the look and feel of a news operation, cleverly camouflaging political propaganda as independent journalism."
They continue, "The result is one of the most powerful political machines in American history. One that plays a leading role in defining Republican talking points and advancing the agenda of the far right."
Roger Ailes has successfully been able to punch mainstream media in the mouths.  Conservatives for some reason believe they are the only ones who hate the mainstream media.  They argue that there is a liberal bias in the media.
Liberals, on the other hand, recognize media for what it is – a product of corporate interests.  Corporate interests are more libertarian in bent than anything else.  They are conservative in their opposition to government regulation of business, but they tend to be more socially liberal and they are mixed in terms of their support for the environment, depending on whether you are talking about the oil industry or some of the more environmentally-conscious industries.
The other problem as liberal media critics point out, is that media is reliant on government and other official sources for their news.  That means they are reluctant, at times, to take on those in power.
However, there is also a pack mentality, when they smell blood or weakness, they go after it.
What has emerged in the internet, cable and satellite age is a more decentralized media.  No longer does ABC, NBC, and CBS have a monopoly on news.  CNN, once the innovator in cable news, is on its heels taking a backseat to Fox, and more recently MSNBC, which to some extent provides a liberal counterbalance to Fox.
In short, what we see is the reemergence of partisan media sources as people's primary source of information.  Some lament this fact, as they argue that an independent media is vital to a democracy.
To me, that simply ignores the root of this government and democracy, which was based primarily on competing partisan news services. It has only been in the last hundred years or so that independent and impartial news has become the norm.
My problem is that was always a façade.  The reality is that we have never had an impartial and unbiased news.  It was never biased just toward liberals, as Fox and its adherents on the right would allege, but it has always been biased.
Liberal publications, like Project Censored, used to highlight stories that were kept out of the mainstream media. Now, with the advent of alternative and independent media, Project Censored has become almost obsolete.
I think as long as people are willing to acknowledge Fox for what is – a partisan news source that serves the express purposes of Roger Ailes – then there is no problem with stations like Fox.
Traditional journalists have a problem with new media, however.  They argue that the journalistic standards for news media are torn down.  They argue that there is no quality control.  There is no check, no assurance of accuracy.
I have run the Vanguard for five years and I disagree.  When I make a mistake, my readers will always catch it.  And if I report on something and they do not buy it, they argue against it, sometimes vehemently.
In fact, I would argue that I have a lot more accountability than a traditional newspaper.  In a newspaper, you might be lucky to get a small retraction notice from the paper after a large story.  And if you disagree, you can write a space-limited letter to the editor that gets put toward the back of the paper.
On the other hand, as I have argued, sometimes fair and balanced is actually less accurate.  Newspapers often cover both sides of a story out of a sense of duty.  But sometimes, one side is demonstrably right and the other side is wrong.  By failing to take sides out of the notion of impartiality, traditional media approaches, in fact, become inaccurate.  By way of being inaccurate, they become the thing they have attempted to avoid, partiality.
Nothing is perfect and so if we have to endure a scandal like the hacking scandal of Murdoch's paper in order to have more access to more news services, that is the price that we pay.  If it means we have a Fox News, then that means that opponents of Fox and their points of view have work to do to create the alternative.
That is what the free market of ideas is about.  And while people can argue that Mr. Murdoch's fortune has helped give Roger Ailes his platform, there are some equally wealthy liberals out there who could do the same.
The key for me is open information. As long as we understand that we are reading propaganda, we are better off without the illusions of impartiality and phony balance.
—David M. Greenwald reporting