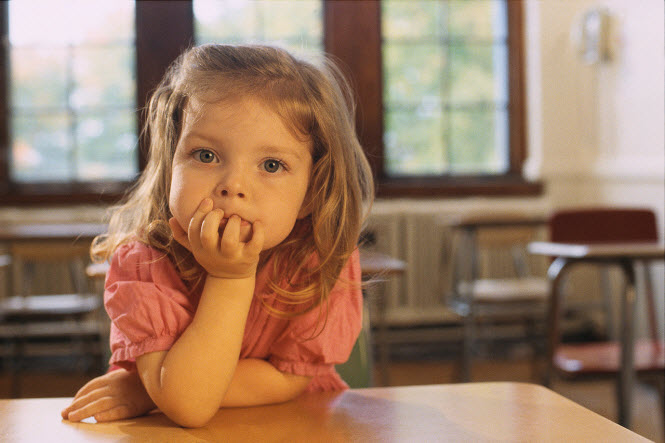 I have fought hard to fight costs at other levels of government because my belief is that education spending is an investment in the future.  Sadly, I fear these priorities will go out the window, as rising costs for water and other city government costs, along with a persistent stagnant economy, threaten to undermine education's base.
Already there are signs of tension between the city and schools that have not shown themselves in years.  City officials are perhaps frustrated that the school district has already placed their parcel tax renewal on the ballot, nearly a year ahead of their next vote, while the city has its own parcel tax on parks to renew, and its water rates to pass.
The city would point out that they supported Measure W, but the schools have taken far more in local tax money than the city.
At the same time, a rate revolt of sorts may be forming, with residents tired of the increasing local costs that have been pushed by the school district to offset cuts by the state.
It is here that I look with alarm.  Proponents of public education point to the cost cutting and the fact that California has plunged near the bottom in per pupil spending as reasons why education in this state has fallen so far.
Conservatives want to put the blame on failed schools and bad teachers.  There are certainly a large share of them, but for the most part I would argue that we have failed the schools more than they have failed us.
There is a great editorial in the LA Times (Extraordinary teachers can't overcome poor classroom situations) today that illustrates this dilemma and demonstrates why we cannot expect teachers to succeed in the current environment.
It's not just the loss of funding.  It is the conditions under which we place teachers and expect them to be able to teach and not burn out quickly after a few years.  We like the myth of the super-teacher, as it keeps us from complete and total despair.
At some point we must recognize that we will not be able to compete in the global economy unless we are willing to really invest in our future.
Ellie Herman, a teacher at Animo Pat Brown Charter High School in South Los Angeles, writes, "Yes, we need to get rid of bad teachers. But we can't demand that teachers be excellent in conditions that preclude excellence."
Forget about the arguments, and just read this description of what she has to face.
She writes:
The kid in the back wants me to define "logic." The girl next to him looks bewildered. The boy in front of me dutifully takes notes even though he has severe auditory processing issues and doesn't understand a word I'm saying. Eight kids forgot their essays, but one has a good excuse because she had another epileptic seizure last night. The shy, quiet girl next to me hasn't done homework for weeks, ever since she was jumped by a knife-wielding gangbanger as she walked to school. The boy next to her is asleep with his head on the desk because he works nights at a factory to support his family. Across the room, a girl weeps quietly for reasons I'll never know. I'm trying to explain to a student what I meant when I wrote "clarify your thinking" on his essay, but he's still confused.

It's 8:15 a.m. and already I'm behind my scheduled lesson. A kid with dyslexia, ADD and anger-management problems walks in late, throws his books on the desk and swears at me when I tell him to take off his hood.

The class, one of five I teach each day, has 31 students, including two with learning disabilities, one who just moved here from Mexico, one with serious behavior problems, 10 who flunked this class last year and are repeating, seven who test below grade level, three who show up halfway through class every day, one who almost never comes. I need to reach all 31 of them, including the brainiac who's so bored she's reading "Lolita" under her desk.
There is nothing particularly unusual about Ms. Herman's situation.  She writes what countless other teachers encounter on a daily basis.
It is reality.  We put even the best teachers into that situation, and they will fail.
And yet, as Ms. Herman points out, that is exactly what our policy is geared toward – pound and pray, I like to call it.
Or, as she describes, "Secretary of Education Arne Duncan recently said that, in his view, the billions spent in the U.S. to reduce class size was a bad idea."  She continues, "The best thing you can do," he said recently in an interview with Andrea Mitchell, "is get children in front of an extraordinary teacher."
That is the US policy.  We want to put a hundred million students in front of extraordinary teachers.
No one can dispute that this ought to be the goal.  The reality is that we are not going to succeed with a policy around extraordinary teachers, and even if we do, putting them into those types of environments, they are not going to last long.
It was curious that Mr. Duncan pointed out that students in Japan and South Korea have larger classroom sizes and yet score higher on reading and math.
Perhaps Mr. Duncan has a point, but at the same time, one reason that Japan and South Korean students score so well is that most of them pay for private after-school tutoring to "make up for a lack of individualized attention at school."
Moreover, the best scores in the world belong to Finland, which has class sizes in the 20s and caps science labs at 16.
Writes Ms. Herman, "it's become a popular fantasy that all you need is a superstar teacher, and that he or she will be just as effective even as budget cuts force us to pack more kids into each classroom."
To me, I don't see how you craft a policy around "extraordinary" anything, as by definition those are rare.  For Ms. Herman, she argues that lowering class sizes gives her a fighting chance, even in the real world.
She writes, "To teach each child in my classroom, I have to know each child in my classroom. We teachers need to bring not only our extraordinariness but our flawed and real and ordinary humanity to this job, which involves a complex and ever-changing web of relationships with children who often need more than we can give them."
She adds, "I'm willing to work as hard as I can to be an excellent teacher, but as a country we have to admit that I'll never be excellent if we continue to slash education budgets and cut teachers, which is what's actually happening in California despite all our talk of excellence, particularly in schools that serve poor children. Until we stop that, we'll never have equal education in this country."
To me it is more than that.  We need to break the cycle.  The cycle is simple.  Education is the investment that allows everyone a chance to succeed in society despite background and obstacles.
On the other hand, background and obstacles intruding into the classroom creates a toxic brew that damages the ability of even extraordinary or maybe just plain good teachers to succeed.
It seems that we cannot succeed in the classroom until we fix our families and our neighborhoods, but we cannot fix our families and neighborhoods without giving them tools to succeed.
And no matter what, we cannot do more with less here.  We get what we pay for.  That's why I will continue to support funding for education and finding other places to save money.
—David M. Greenwald reporting