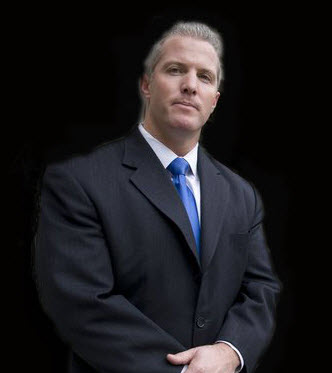 Britt Davis faces multiple felonies for making threats to and dissuading a witness. It would appear to be a domestic violence case, as there is a protective order signed providing for no contact with two individuals.  However, in this case, at least at this time, that is secondary.
What is primary is that this case gives us good insight into the strategic practices of both the Yolo County District Attorney's office and the Yolo County Public Defender's office.
When an individual is arraigned and enters a not-guilty plea, the case is assigned a courtroom by Commissioner Janene Beronio.  It was at this point that Ms. Beronio assigned this case on July 15 to Judge Janet Gaard.
Immediately, Deputy Public Defender Lisa Lance filed a motion under Code of Civil Procedure 170.6 (known commonly as ".6" or "point-6") in which she declared "that the Honorable Janet Gaard, Judge of the said Court before whom proceedings in the aforesaid action are pending, is prejudiced against the Defendant or the interests of the Defendant so that affiant believes that said Defendant cannot have a fair and impartial hearing before such judge, without excessive penalties."
Under 170.6, "A party to, or an attorney appearing in, an action or proceeding may establish this prejudice by an oral or written motion without prior notice supported by affidavit or declaration under penalty of perjury, or an oral statement under oath, that the judge, court commissioner, or referee before whom the action or proceeding is pending, or to whom it is assigned, is prejudiced against a party or attorney, or the interest of the party or attorney, so that the party or attorney cannot, or believes that he or she cannot, have a fair and impartial trial or hearing before the judge, court commissioner, or referee."
In short, at least ten days before the date of the next hearing, an attorney can effectively disqualify a judge.  They can only do this once and they can do it summarily, by simply declaring prejudice.
This likely happens quite a bit.  But what was really unusual is that Ms. Beronio then assigned the case to Judge Paul Richardson.  This time Deputy DA Deanna Hays filed a 170.6 motion to dismiss Judge Richardson.
What is going on?  We have heard for some time that each department is angry at a respective judge – this is really the first clear example that we had to substantiate it, though we had made a public records request a month or two ago, but the information was not retrievable.
For the Public Defender's office, we believe that this goes back to the Arreola matter.  In that case, Judge Gaard had requested evidence be turned over to the defense.  When the DA refused, she had calendared a motion to show cause.  However, she then changed her motion, failed to show up at the next hearing, ultimately ordering the evidence be turned over, but only at the DA's office.
That anger likely extended into the Woodall case, where Judge Gaard found good cause to continue a trial because the Deputy DA who had confirmed it for trial just four days prior was reportedly tired from another trial.  In that same trial, she made the unusual step of asking the jury after they had already rendered a verdict to go up and render another verdict after she overruled a DA objection.
The general feeling is that Judge Gaard has been pushed around by the DA's office and is not rendering fair decisions, and when she does, she does not enforce them.
However, the Public Defender's office lacks the clout that the DA's office does.  The Public Defenders may represent a large amount of cases in the Yolo County courts, but it is far from a monopoly.
That is the power that the DA's office possesses.  The story of Judge William Lebov is an interesting story.  He was a former prosecutor and was seen to rule often with the defendants.  So the DA's office, under David Henderson, began to "paper" him, or use point-six motions to get cases out of his courtroom.  Eventually, he had no cases left in front of him and was forced to retire.
What is odd is that now the DA's office is apparently "papering" Judge Paul Richardson.  Judge Richardson is another former Deputy DA from Yolo County.  He has a reputation for favoring the prosecution, however.
He is the judge presiding over the death penalty case of Marco Topete, charged with murdering Sheriff's Deputy Tony Diaz.   Apparently the DA's office is upset that Judge Richardson has been "too fair" with Mr. Topete and has ruled against them on a few motions.
At this point, it appears that the goal of this effort is not to remove Judge Richardson but rather to send a message to him and remind him of what happened to Judge Lebov.
What is important to bear in mind here is, first of all, the disproportionate power that the DA's office has been given.  This is also an artifact of changes made to streamline the process whereby a judge is assigned "for all purposes."
Also, one needs to understand that, given the rulings that Judge Gaard has made and we have reported, the Public Defender's office is looking out for the best interests of their clients.  The DA's office is trying to intimidate an already-sympathetic judge who apparently is not sympathetic enough for them.
The irony is that Mr. Topete, with or without these machinations, would be facing the same fate should he, as expected, be convicted and sentenced to be executed.  In other words, this is a needless act, but the DA's office gets to flex its muscles and remind everyone that their fate rests in their hands.
Legal, yes.  But do you want a system that permits the DA to do this?  One solution would be to get rid of the practice of judges serving for all purposes.
—David M. Greenwald reporting