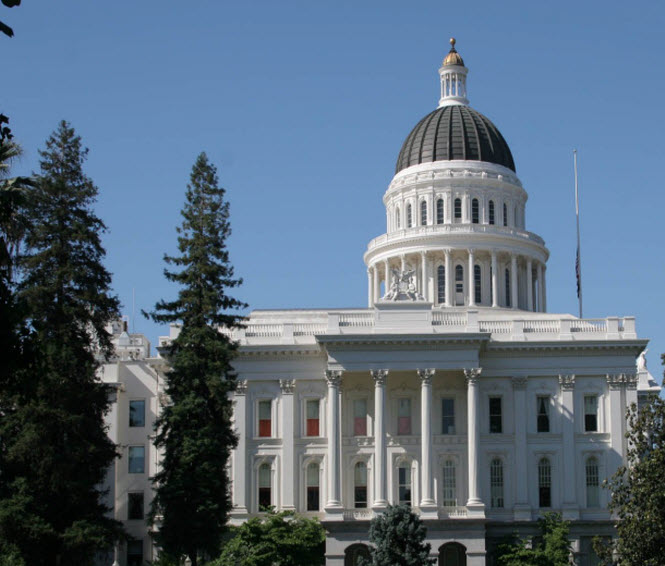 At the outset here, I will admit I am philosophically opposed to term limits.  I believe the public has the right to vote for whomever they choose to vote for.  I oppose term limits on Presidents as well, as all it has done is turn the second term into a dead zone.
But that point aside, term limits from a practical perspective were doomed to fail, as well.  Like many reforms, they came in California from a confluence of two sources – ideology and good government people.
As you might have sensed by now, I view good government types as "do-gooders" who deserve a special place in some proverbial hell.  They may be well-intentioned but they are also, most of the time, flawed in their actions.  Campaign finance reform, term limits and redistricting reform are just some of the pains they have inflicted on society.
The idea was that we ought to have citizens running elected government, who return to private life when their term expires.  The problems in government are caused by ambitious career politicians.
Those good government "do-gooders" were joined by Republicans, who were tired of being locked out of power in Sacramento and believed that would be rectified if they just got rid of the incumbency advantage.  And who knows, it might have worked, if only they hadn't at the same time pushed Proposition 187 and activated a large constituency of Hispanic voters against them.
So, the Republicans' movement failed, although they did manage to get rid of Willie Brown who, as Speaker, was a constant thorn in their side.  But they remain a small minority in state government.
The problem is that term limits do not produce good government, they produce worse government because, instead of gaining expertise into how to run government, elected officials are moving in and out of different places of power in government.  It is a huge game of musical chairs that brings out the worst of the Peter Principal.
So now we have a study from the Center of Government Studies that shows what we have known for a long time – term limits achieve no goal that was intended in their passage.
"The record disputes the idea that legislators will return to their pharmacy, return to their farm, return to their law firm," Bob Stern, president of the Center for Governmental Studies wrote.  "Once they get into government, they find they are good at it, and they like it."
They even use the same metaphor I did – musical chairs.
"California's term limits have not created an environment in which citizen legislators temporarily serve in the state Capitol and then return to the private sector," the reports says. Rather, "Professional legislators…continue to seek careers in other government positions – a form of political musical chairs for governmental office."
"Indeed," the report continues, "politicians are now moving faster and faster to the music."
Again the report adds, "Most termed-out legislators do not beat their political spears into plowshares and return to the civilian sector….Term limits…have converted the state Legislature into a 'farm team' of potential candidates for other public offices."
So, what do we know about the legislators now, as compared with back in 1990?  Well, according to the report, most newcomers in the legislature are simply politicians who have served in local government and have moved up.
Let us look at the career of Lois Wolk.  She is a great example of this.  I mean this as no disparagement to her, she's been an exemplary legislator and represented her constituents well.
She went from the City Council to the Board of Supervisors.  When Helen Thomson was termed out of the Assembly, Ms. Wolk ran and became an Assemblymember.  When Senator Machado was termed out of the Senate, Ms. Wolk ran and became a Senator.  In other words, she filled two power vacuums.
In 1990, 28% of those elected to the Assembly first came from local government, and that number rose to 68%  in 2010.  The Senate saw that percentage rise from 35% to 70% over the same period of time.
And what happens to termed-out members is that they "are just as likely to seek other public-sector jobs as were pre-term limits predecessors."
In the 1980s, 60% of Assembly members and 30% of senators, upon leaving the Legislature, either ran for another office or landed some government appointment.  That number stays the same with 60% of termed-out assemblymembers, and 40% of termed-out senators going for higher office or other government employment.
According to columnist George Skelton, Caliofrnia's terms limits are the most restrictive in the nation with three two-year terms in Assembly and two four-year terms in the Senate.  He writes, "Anyone who has watched the legislative process in Sacramento has witnessed the obvious: Newly elected lawmakers start plotting to capture their next office even before they're sworn in to the one they've just won."
He quotes labor leader Maria Durazo, ""They're running all the time, for one office or another."
"We raise money over and over again, one after another after another," she says.  "I really believe most are good, decent people, but they're caught up in a system that forces them to move quickly.  Both labor and business get tired of, over and over, trying to teach them about our issues, and in the end the only thing that determines how they're going to vote is a calculation of what's going to happen in the next election."
The point is that not only are they running all of the time, but they are less experienced at what should be their job – legislating, they are less knowledgeable about public policy, and they are "weaker in dealing with the governor and more dependent on their staffs and lobbyists."
Is this a recipe for good things in the state?  No.
So, the system that was supposed to take politics out of the equation, has produced a bunch of inexperienced legislators who are forced to campaign all of the time.
It is not just liberals complaining.
"The musical chairs taking place is not beneficial to anyone," says Gary L. Toebben, president of the Los Angeles Area Chamber of Commerce. "We need some experience and stability in Sacramento."
The business community suffers, Toebben says, because of "a lack of action, a lack of compromise." Legislators won't compromise, he continues, "because they're going to be running for another office relatively soon, and they don't want to make their major supporters unhappy. They won't make the tough decisions necessary in a democracy."
Writes Mr. Skelton, "Most recent example: The failure of Democrats and Republicans to compromise on a plan to place a tax measure on the ballot in exchange for spending, pension and regulatory reforms. 'A lost opportunity,' Toebben laments."
What will be interesting is whether the voters finally understand this.  To date, they have opposed every effort to even amend term limits.  But if a measure has a chance it will be the one coming forward on the June 2012 ballot.Tthat is because the sponsor is the LA Chamber of Commerce and the LA Labor Federation – an unlikely coalition that just might be able to muster the support.
Unfortunately, it pushes forward the same flawed premise of a few years ago, where the number of years would be reduced from 14 to 12 but it allows for that time to be served in one house.  One reason that measure failed a few years ago was it was a transparent attempt for those in power to stay in power.
Nevertheless, it has some unlikely supporters like Jim Brulte, who is a strong supporter of term limits, but thinks that the California system is broken.
"Special interests have significantly more influence today than before term limits," he said as quoted by Mr. Skelton. Legislators "don't have the ability or willingness to stand up and tell their core constituencies 'No.' "
Unfortunately, this hardly changes the law and it is certainly not about to fix the problem.
Good government proposals never work, because they fail to take notice of the incentive structures.  The only thing that works is transparency and open government.  Until we accept that, we are doomed to having failed experiments.
—David M. Greenwald reporting