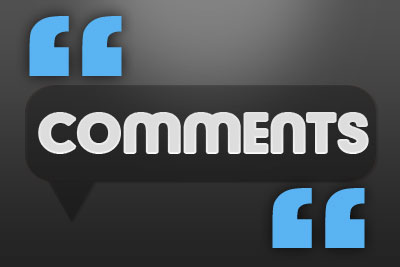 Two years ago this site had a pretty bad reputation for being a tough place in terms of the comment section.  People told me they would avoid the comment section altogether, and some people did not even like going to the site because of what they called vitriol.
As I look at other sites around the web, I question whether the Davis Vanguard comment section was ever that bad, but following one particularly contentious election I knew there had to be changes made.
We did two things that I think has really cleaned up the site.  First, we required registration.  The biggest driving force was that there were a few posters that would post under a bunch of different monikers.  Sometimes they would come on to agree with themselves, sometimes they would argue with themselves just for the sake of argument.
While we do not care what people post as long as it is on-topic and not personally insulting, we do care that people are only posting under one name at a time.
Second, we started moderating the site.  I have to thank Don Shor for his great work here, and it has made a tremendous difference.
Things are not perfect. Don is around a lot, but the two of us are not around 24/7 and sometimes we do not catch things immediately. Occasionally something that appears innocuous rubs someone the wrong way.
Moreover, while there are over 1000 different people registered to post, there is a small core of regulars who post all of the time and a somewhat larger group of semi-regulars who post periodically, and a bunch of people who read and never comment.  I would estimate that less than one percent of the readership comments.   Those who do comment tend to disagree, and it is impossible for anyone to know what the Vanguard readership actually thinks.
I was reading Stuart Leavenworth's column in the Bee yesterday, and he asked the question about whether the letter writers should be subjected to nameless online commentators.
I have to be very honest: the Bee is an example of how not to run your comment page.  I will explain in a moment, but first let us look at what Mr. Leavenworth had to say for himself.
He wrote, "Newspapers have long hosted a very cool feature – letters to the editor. This is our daily bulletin board of commentary from lay citizens – people who, for the most part, are not journalists or public figures or paid pundits but are willing to put their names behind their opinions."
I agree.  And he also points out the comment feature has not undercut the volume of letters received, which is a good thing and, in fact, he argued that their mail bag is overflowing with more letters than they can publish.
He wrote, "Yet one thing has changed for letter writers in the digital age. Their signed opinions are subject to online comments from anonymous posters on the Web."
"I never gave much consideration to this when I joined the editorial board seven years ago. Back then, we didn't get a lot of online comments on letters," Mr. Leavenworth wrote.  "It is different now. On any given day, our letters may receive more than 200 comments, depending on the topics being bandied about."
He went on to cite some examples of the frequent occurrence where "anonymous posters take personal swipes at people who've chosen to sign their names to letters we publish."
Is that fair?  I do not know.
He defended, like I do, the need for anonymous online comments, citing that "it creates an outlet for expression for, say, state workers who might want to comment on state policy without fear of retribution from bosses. It is a fixture of the modern online world. Internet users have come to expect it."
But he continued, "Yet should The Bee subject letter writers to personal attacks and comments from people who won't put their names behind their opinions?"
However, he is actually missing the point.  It is not just signed letter writers subjected to it, it is everyone.  If you find yourself the subject of a story, you can be criticized by a bunch of people who are at their computers and know nothing about you other than what is in the paper.
There is an argument to be made that at least letter writers have made a choice as to whether or not to be in the paper.
So let me provide you with an example that I promised a few minutes ago.
Remember the Nang Sam case that we ran last week? Well, the Bee ran the DA's press release on that story, which was fairly bare-boned and did not get into the nuances that we did.
One of the more thoughtful comments was, "Hopefully, Judge Mock will DO THE RIGHT THING and THROW THE BOOK at this ANIMAL!!! (but I won't hold my breath)……"
Another, "C.A.S.T.R.A.T.I.O.N.."
Still another, "HANG BY PENIS TILL DEAD."
These are not atypical of Bee comments on other stories.  No one bothered to flag these comments and report abuse and the Bee apparently is not really monitoring their comment section.  The comment section in the Bee is generally nasty, knee-jerk and often right wing. By that I mean not in the thoughtful way that some of our conservatives present themselves on this site, but just in nasty and knee-jerk ways, that I only comment on things where I can add my insight.
And in fact, we see a couple of interesting comments on the Nang Sam article on the Bee.
One person wrote, "He did NOT do it… This girl is such a liar. Her friends admitted she lost her virginity to an older high schooler. She's evil. Evil. So little proof he did it, and so much evidence he did not do it. If a girl was physically assaulted by her own brother, don't you think she would have been devastated? No, she kept a straight face and laughed like there's no tomorrow. This poor man, a young girl's lies always rules over the truth. What kinda of world of fake justice is this? That girl was with a family member or friend 24/7, impossible. This is wrong.."
Another claimed to be his brother, of course we have no way of knowing that it is the brother, but given the content I suspect it is since a lot of this came up in court: "I'm his lil brother. And he never even sexually rape her. All of this is such a lie.  DA nor the judge wouldnt even believe my story  when i gone up to testify. Because I share room with her since birth. Me and my lil bro and my sis. all share room. This is some BS!!! what kind of law is this if this person is not quilty but still give him life in prison. My brother dont have any criminal background what soever. AGREE WITH ME IF YOU THINK MY BROTHER SHOULDNT GO TO PRISON. THANKS GOD BLESS HIM FOR HIS SAFETY"
In a typical article, any good comments would be drowned out by a sea of bad comments.  Mr. Leavenworth suggested that a typical article would get 200 comments, with a lot of them being of the base variety.
To the point where I have often wondered just what is the point here.  Why have comments if you are the Sacramento Bee, and either do not have the resources or the impetus to actually moderate your comments to the point where reasonable people are willing to have reasonable discussions?
As the Davis Enterprise has a more comment-friendly site now with their new format, I have watched them struggle with the same issues that we have had, between open access and civility, freedom of speech and tone.
In the end, I think we have gotten it closer to right.  It is not perfect by any means.  Topics often get off topic early in the day and never come back to the point of the article.  Sometimes we have fought harder to keep the focus than other times.
I think newspapers like the Bee have to figure out what they want to be.  Because right now, the Sacramento Bee comment section is meaner and nastier than the Davis Vanguard ever was.  They have to figure out if it is worth their while to have comments at all.
It is a good start by Mr. Leavenworth, but I think he needs to examine the question more broadly.
—David M. Greenwald reporting