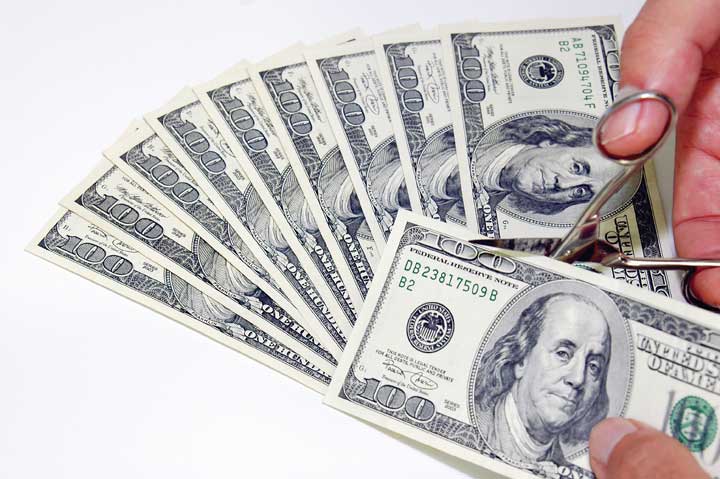 Among my biggest pet peeves in politics are those politicians who argue that we need to run government like a business.  I understand the sentiment and the desire to be fiscally prudent, but at the same time, government is not a business.
The goal of a business is to maximize profit for the business.  However, the goal of government is multifold, including the enforcement of laws, distribution of benefits and resources, and of course, administration.
You just cannot run a government like a business, because it functions very differently, and most honest politicians who have worked, particularly in the executive branch, will tell you that.
By the same token, my new and growing pet peeve is the analogy between government budgets and the household budget.
Both sides like to reach for this.  For instance, President Obama in February said, "Families across this country understand what it takes to manage a budget."  He added, "Well, it's time Washington acted as responsibly as our families do."
As one observer noted, "While this comparison appeals to a general belief that we should 'live within our means,' it's also misleading."
It is the wrong analogy, in part, because just as government is not a business, it is also not a household.
Unlike households, policymakers need to take into account how their decisions will impact the nation's economy as a whole.
One observer argued that a better analogy would be to compare government budget deficits to prescription medication.  As medicine during a time of sickness can help the body's natural immunities fight off and overcome infection, so too can deficits, if properly utilized, be used to aid a sick economy and help the natural market forces by providing a boost.
It is baffling, from any perspective other than a political one, that the focus would be on reducing the deficit during a time when the economy is not producing jobs or growing at a reasonable rate.
This is not an argument against closing the deficit, it is an argument against contracting government spending at the very time the economy needs a boost.
As the observer again notes, "The U.S. economy slumped largely because of a reduction in spending by households and businesses. For households, this was a reasonable response to declining property values, job losses and insecurity. Likewise, it made sense for firms to cut back on investment as their customers spent less. If the federal government were to act this way, though, it would reinforce the decline in economic activity, not alleviate it."
In order to stabilize the economy, we need to rely on the federal government to provide the counterbalance to those swings in both consumer and business behavior by doing the opposite – spending money on infrastructure projects and increasing disposable household income through some sort of targeted tax cut.
Instead, we are doing the opposite, by taking several trillion out of the economy toward some nebulous deficit reduction package.  History ought to teach us this is the wrong approach.
Indeed, the only time in recent years we closed the budget deficit and even ran a slight surplus was achieved mainly by a surge in the economy during the 1990s when revenues soared.  Did we reduce spending?  No.  We slowed the rate of increase and allowed the economy to catch up.
That is not going to happen right now.  We would have to cut so much spending from the economy, to close the gap in a meaningful way, that we would actually simply stall the economy even more.
Indeed the observer notes, "Immediate large spending cuts or tax increases to close the budget gap would be a severe blow to an already weak recovery."
Unfortunately, politics has taken us in the wrong direction here.  But why should that surprise us?
—David M. Greenwald reporting