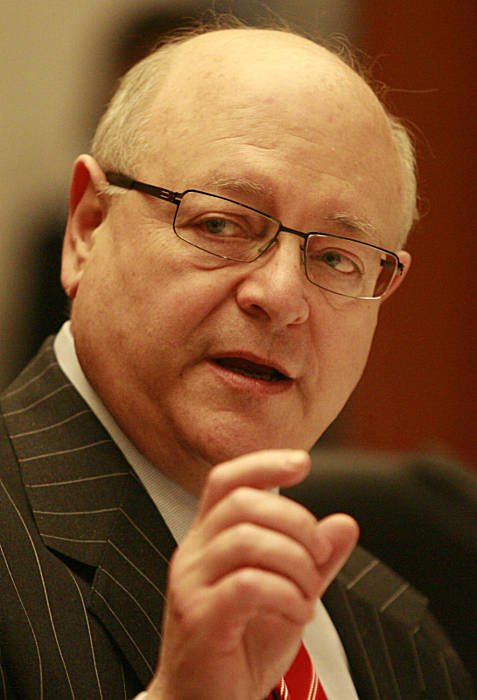 It has been a busy week, but we have to note with stunned amazement the continued audacity of the University of California, who announced this week that they will spend approximately 140 million dollars that was raised from increasing student tuition to give merit raises to thousands of faculty members and nonunion employees earning up to 200,000 dollars.
So much for any reasonable notion of shared sacrifice.  The University of California is experiencing what officials have called their worst fiscal crisis in history, they have lost nearly a billion in state funding over the last years, forcing layoffs and huge fee increases, but they have absolutely no problem giving out raises to top executives and now money for merit increases.
According to one source, the faculty has consistently received these raises for the last few years, but nonunion staff members have not.
In July the UC Regents added a new fee hike of 9.6 percent, along with the 8 percent hike they already approved last year, and it will raise tuition to around $12,192 annually for UC Davis students.
As Mr. Yudof wrote to students at that time, "I want to emphasize that the regents and I made this painful decision only after the campuses and the Office of the President had absorbed as many cuts as possible without irreparably damaging the quality of the system."
While he was spilling his guts out last week talking about how painful it was to increase fees to students, in a letter to faculty he argued that these raises were necessary to keep faculty and other staff from being lured away, and that staff also deserves more money as a signal that they are appreciated.
"One purpose of this pool is to give you a tool in your efforts to recruit and, most importantly, retain leading faculty members, who increasingly are being courted by competing institutions. As I have said on many occasions, University quality cannot be compromised, and our excellent professors and researchers are the fountainhead of that quality," he wrote.
"Another purpose is to demonstrate to non-represented staff members that we understand and appreciate how hard they have worked, through difficult times, on behalf of the University and California," Mr. Yudof wrote. "Fairness dictates that we take this step."
He defended the policy, arguing that they have not received any increases in nearly four years, have taken pay cuts through the furlough programs, and "Many are working longer hours as a result of budget-induced layoffs of their coworkers."
He added, "It should be noted, as well, that most of our colleagues who are represented by unions, by virtue of existing, negotiated contracts, have received regular pay increases throughout this long-running fiscal crisis."
Union officials took exception to that notion, noting that their lowest-wage workers make below $13.75 per hour.
AFSCME (American Federation of State, County and Municipal Employees) 3299 Union President Lakesha Harrison objected, "Mark Yudof needs to make a commitment to all of his workers."
Students questioned whether faculty and staff members earning up to $200,000 needed pay hikes.
"So all of a sudden they have money?" said Claudia Magaña, a UC Santa Cruz student who is president of the UC Student Association. "Is this where our fee increase went to? I wouldn't want to say they don't deserve it, but I think it's questionable that all of a sudden there's money for this, but there's no money for our services being cut."
Meanwhile, Senator Ted Lieu introduced legislation that would limit CSU salaries and raises within three years of a tuition increase.
This comes in the wake of California State University trustees granting a $100,000 raise to a campus president immediately after approving a 12-percent tuition hike
"I believe a $100,000 annual raise to San Diego State University's new president was unreasonable, especially while tuition fees for students were increased by 12 percent," Senator Lieu said. "They have not listened to my call to reverse the pay hike. I'm pushing to limit salaries to a reasonable level of compensation."
Under the legislation, CSU trustees cannot approve any pay hikes or bonuses if a student tuition increase has occurred within three years.
Senator Leland Yee also re-introduced his bill to stop executive pay hikes at CSU and UC.
"After the governing boards of the University of California and the California State University hiked executives' pay while also raising student fees last month, Senator Leland Yee (D-San Francisco) today reintroduced (SB 27×1) legislation to prohibit pay raises for top administrators during bad budget years," a press release indicated.
"The action taken last month by the Regents and Trustees is appalling and reinforces the perception that they are completely out of touch," said Senator Yee. "UC and CSU are public institutions, not Wall Street banks. Once and for all, it is time to stop these egregious compensation practices and restore the public trust."
Senator Yee's legislation would prohibit such pay increases for the system's top administrators, including campus presidents and chancellors, in years in which the university's allocation from the state does not increase.
"Time and time again, rather than protecting the needs of students and California families, the Regents and Trustees line the pockets of their top executives," said Senator Yee. "While these public administrators are living high on the hog, many Californians are struggling. We deserve better."
Unfortunately, it seems that President Yudof remains tone deaf both to the propriety of raising salaries while taking more money from students and middle class families, as well as to the politics of it all.  It simply looks bad.
In our "let them eat cake" commentary last Sunday, we argued that while President Yudof writes an apologetic letter to students, stating that he wanted to emphasize that he and the regents made this painful decision only after the absorption of as many cuts as possible without irreparably damaging the quality of the system, he doesn't exactly feel their pain.
Here he is sitting there receiving over $800,000 in salary, surrounded by people who make half a million in salary, talking to parents who are worried about their children's education as though he feels their pain.
Of course, Mr. Yudof would prefer to not have to raise tuition. It's one thing to take a huge salary while raising everyone else's costs, it is quite another to then turn around and give $140 million from student tuition – blood money – and give it to faculty members and staff who make up to $200,000.
I want to know how much is going to those making between $100 and $200,000, because those people are hurting a lot less than the students.
Sadly, Mr. Yudof  took a bad and unfortunate situation, that he likely had no other choice but to do – raise tuition – and made it worse.
I just don't get it.  He can justify it all he wants by arguing that people will leave if they are not properly compensated – I don't buy it for a second, not in this economy and this market – but what he fails to realize is that every time he raises tuition and then gives money to top executives, he makes it look like they have more money than they are letting on.
That makes it easier for the legislature to cut money to education and tougher for the voters to sympathize when they do.  In short, he is undermining the entire higher education system through his sheer arrogance and tone deafness.
He is presiding over the death of public higher education and he is the one pushing it over a cliff with his own stupidity.  There is no justification at all for raising anyone's salary at a time when students and middle class families are being asked to sacrifice.
The average taxpayers is left with the impression that increased taxes would just mean more money to the top executives and the funniest part about it is that they are not wrong.
It does not matter the situation, at the end of the day, the people at the top always benefit at the direct expense of the people at the bottom.  This is just the punctuation mark at the end of the sentence.
Let them eat cake, indeed.
—David M. Greenwald reporting