Saturday marked the 27th annual Yolo County Concilio Recognition Dinner and Scholarship Fundraiser.  On this evening, 10 members of the community were awarded for their work and 14 Latino Students from seven high schools across Yolo County received a scholarship.
The proceeds from the event on Saturday night will go toward awarding scholarships to deserving Latino and other students in June.  Two years ago they awarded eighty scholarships.  They also fund 30 adult grants and non-profit program sponsorships in Yolo County.
The event was hosted by Viviana Paez, the Mistress of the Ceremony, the News Anchor from Univision 19.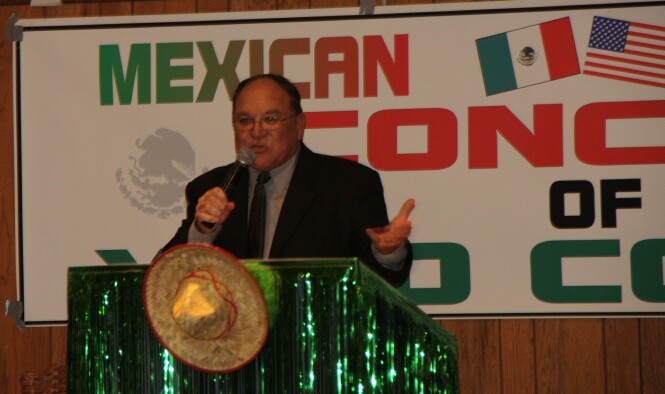 Rick Gonzales, Jr., is the President of the Yolo County Concilio and son of Rick Gonzales, Sr., who founded the organization.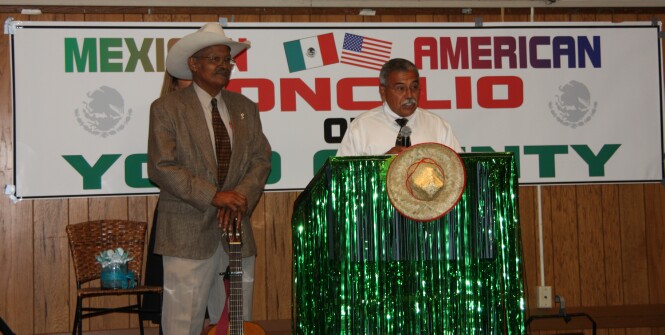 Clarence Van Hook received one of the Board of Director Awards from Jerry Gonzales, former Davis Police Chief, and also a son of Rick, Sr.  Mr. Van Hook would then entertain the crowd by playing guitar and singing a version of We Are Family.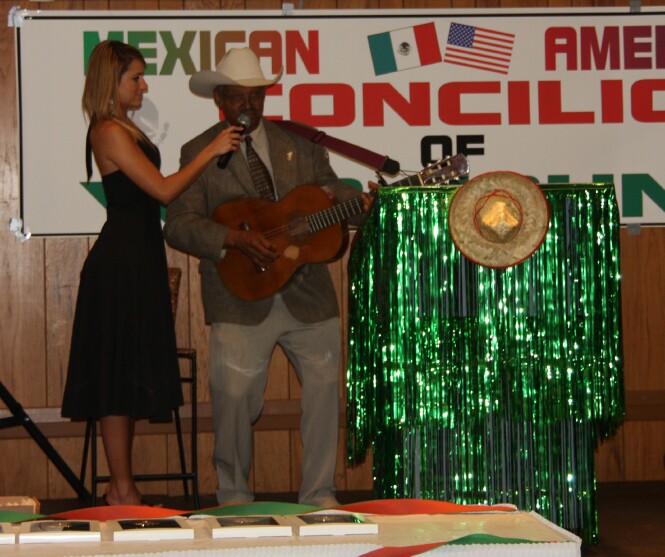 Viviana Paez from Univision holds the mic for Mr. Van Hook as he performs for the Saturday evening crowd.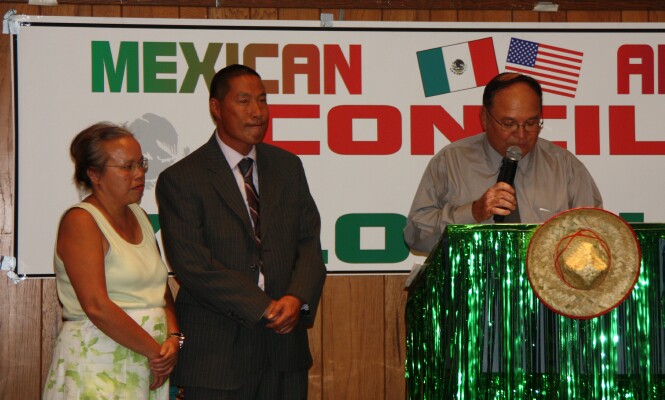 Linda and Herb Yip would receive the other Board of Directors Award, presented by Rick Gonzales, Jr.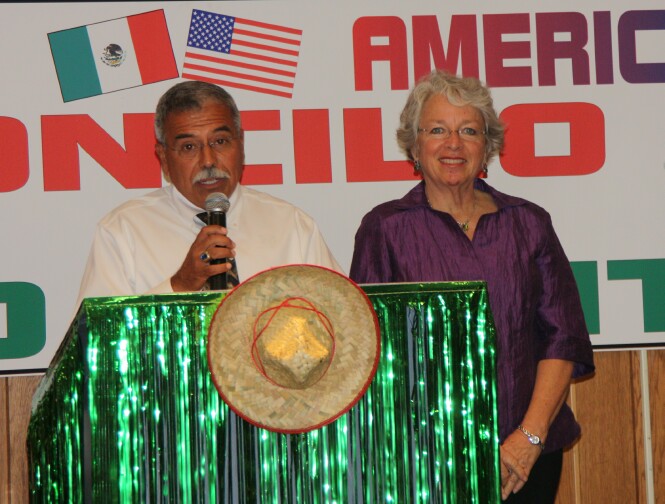 Public Guardian Cass Sylvia received the Elected Official award for her years of service to the community, not just as public guardian but in a variety of ways through involvement in civic and non-profit groups.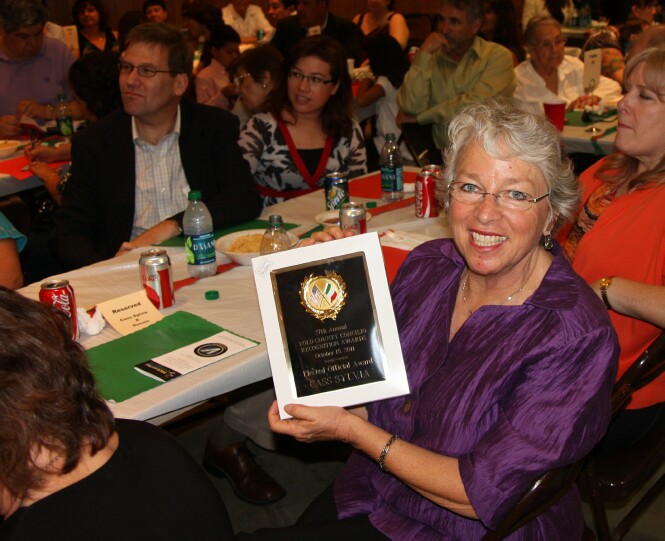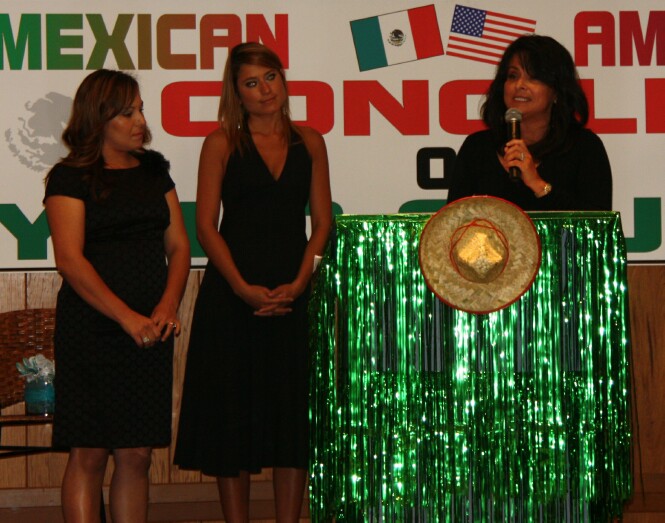 Nancy Gonzalez received a Community Award for her work with incarcerated youth, among other community activities.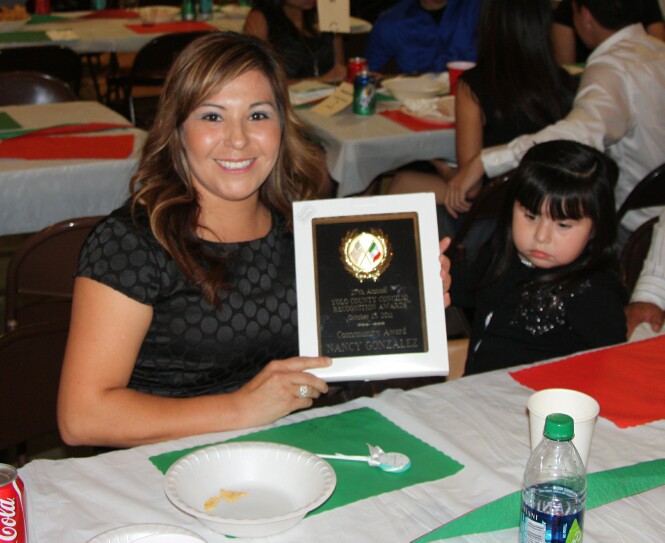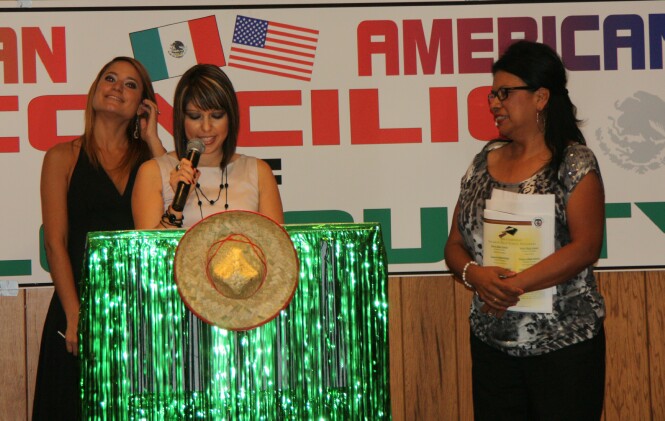 Sandy Hermosillo also received a Community Award for providing healthcare to the needy.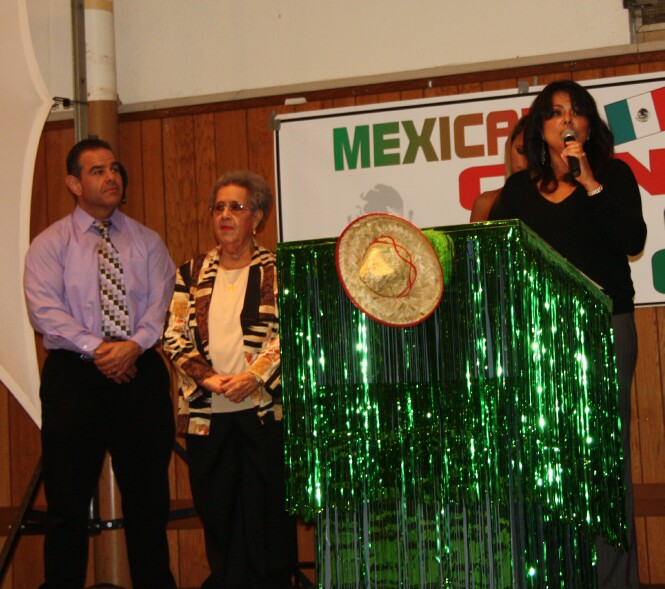 Stella Tafoya received the Senior Citizen Award for educating needy children.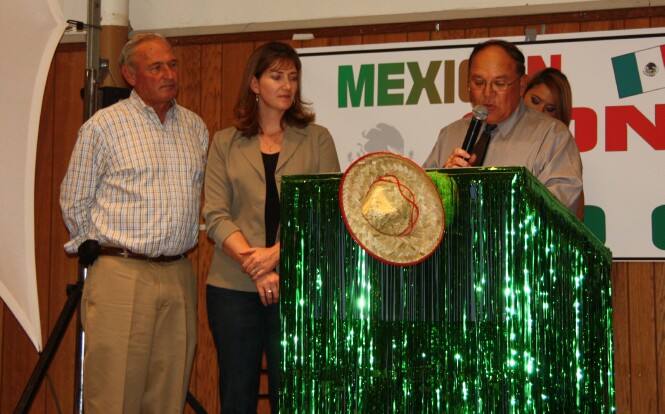 Patty Bogle Roncoroni posthumously received the Lifetime Achievement Award, presented to her widower Ernie and daughter Jody.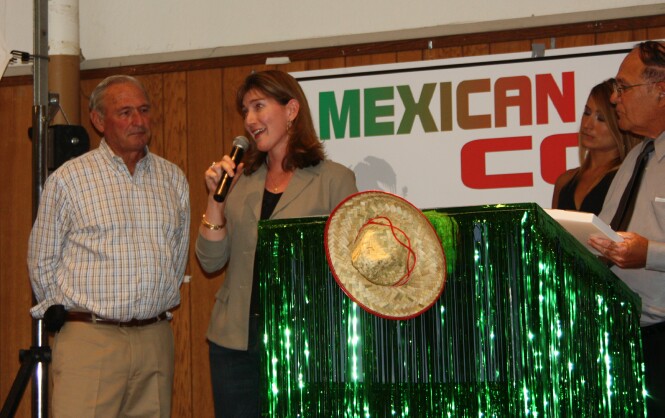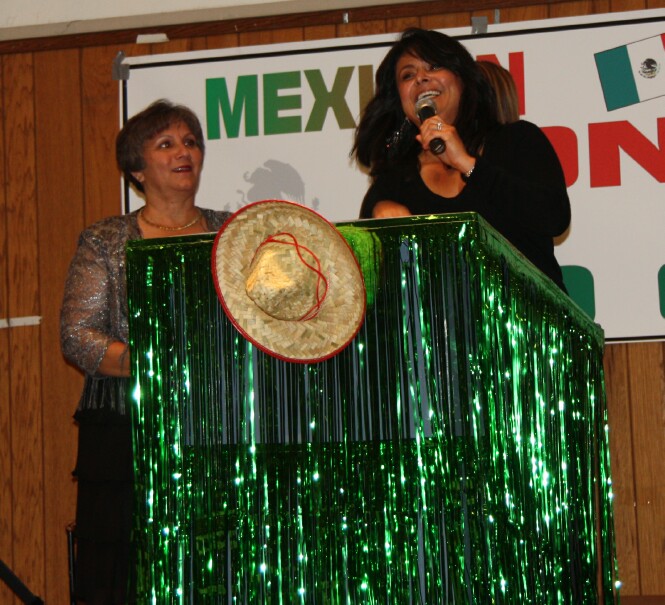 Aida Buelna received the Pilar Andrade Award for her work as an educator, principal and administrator, working with impoverished children in rural Yolo County.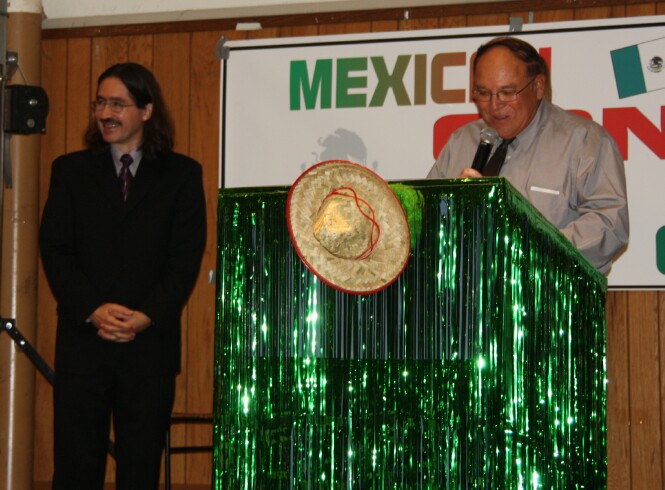 Dr. Jorge Garcia was acknowledged with the Rick Gonzales, Sr. Award for his work as a doctor and his community work.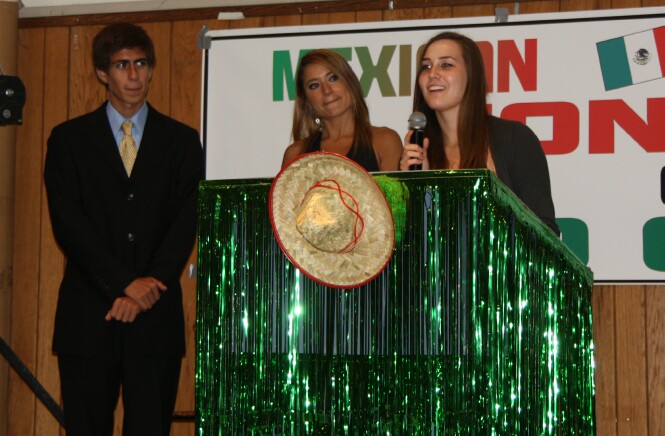 Davis High Student Emma Phillips receives one of the scholarships.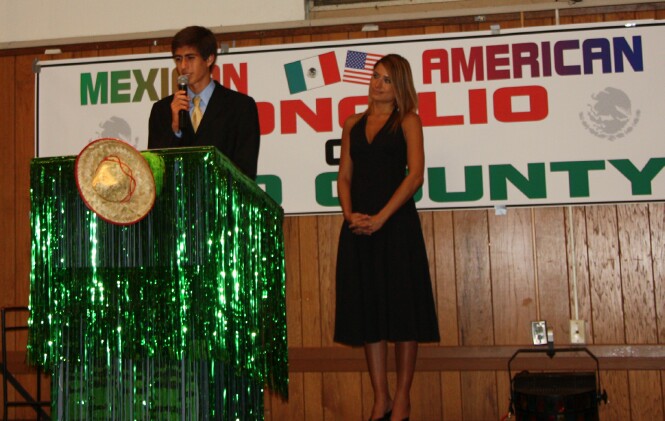 Daniel Gonzalez of Davis High School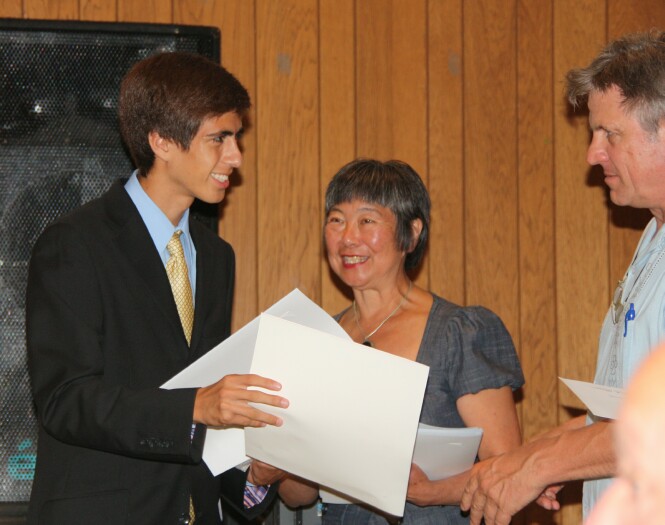 Mr. Gonzalez receives acknowledgement from Senator Wolk's Chief of Staff Craig Reynolds, with Assemblymember Mariko Yamada in the background.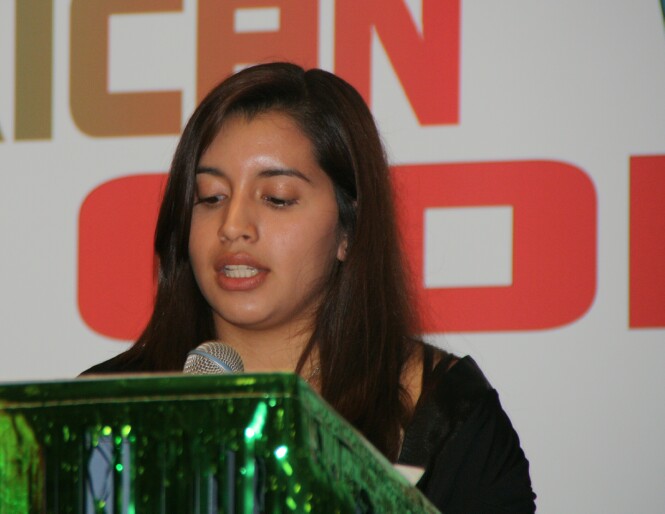 Anali Rodriguez of Esparto High School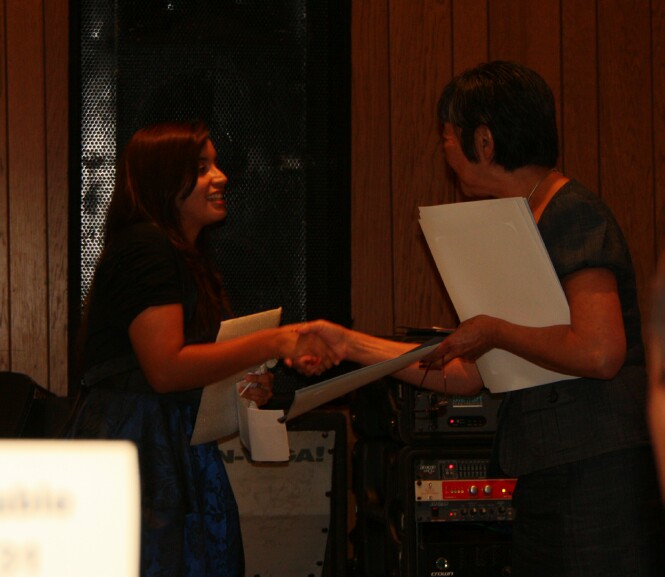 Assemblymember Yamada awards Ms. Rodriguez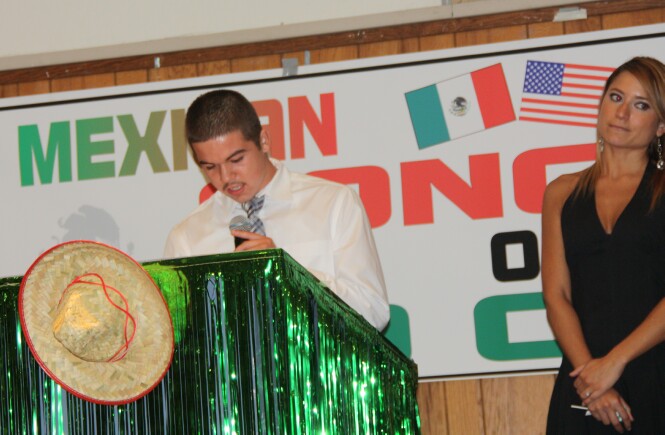 Abraham Mendoza of Esparto High School focuses on his speech.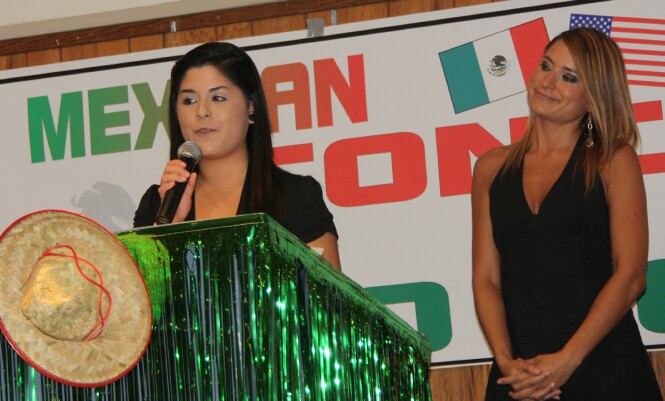 Yazmin Granados from Delta High School in Clarksburg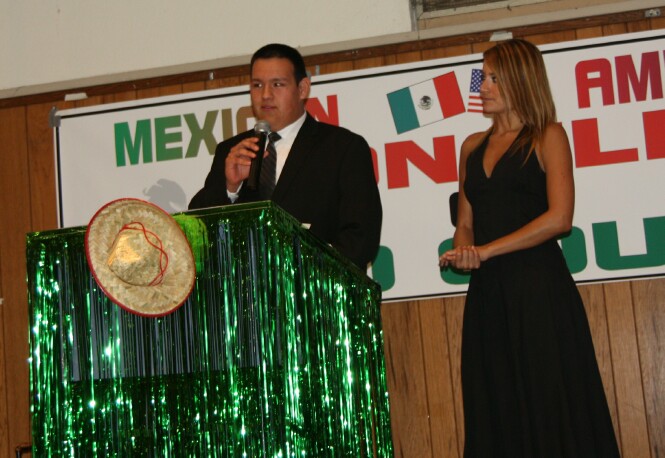 Omar Parra from Delta High School.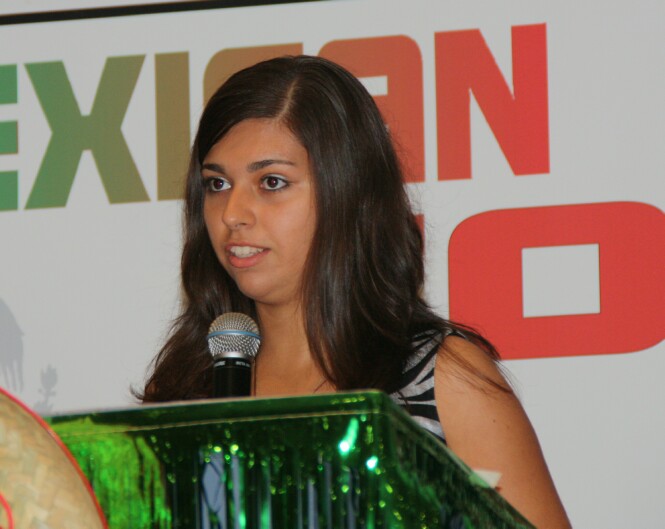 Bianka Aceves from Pioneer High School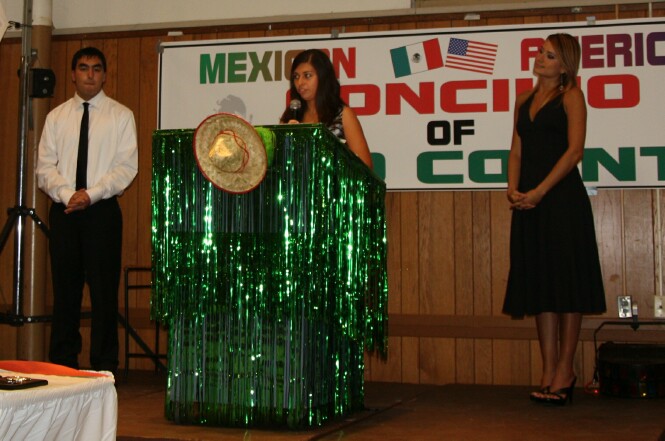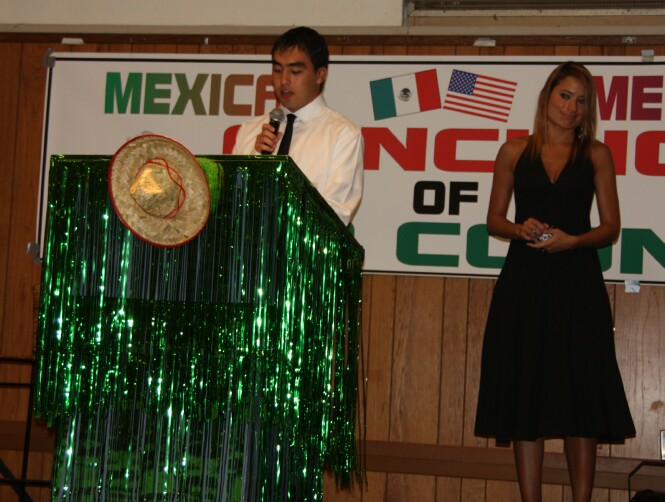 Christian Morales from Pioneer High School.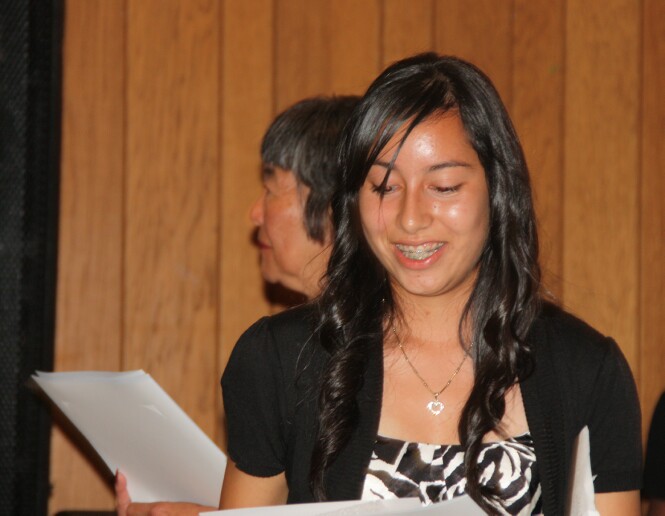 Claudia Guzman from River City High School in West Sacramento.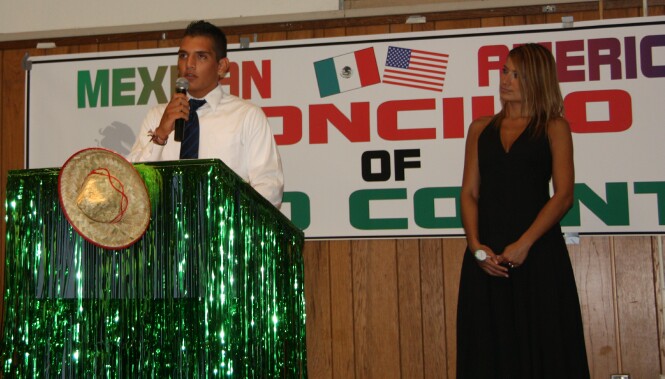 Carlos Soria from River City High School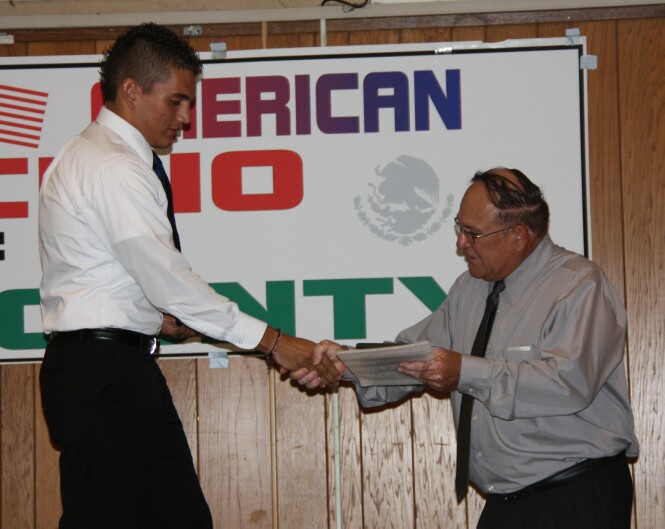 Mr. Soria is congratulated by Rick Gonzales, Jr.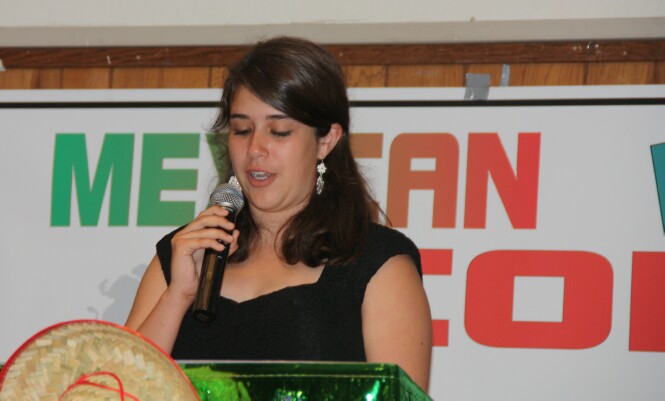 Ilene Reynoso from Winters High School acknowledges her schoarship.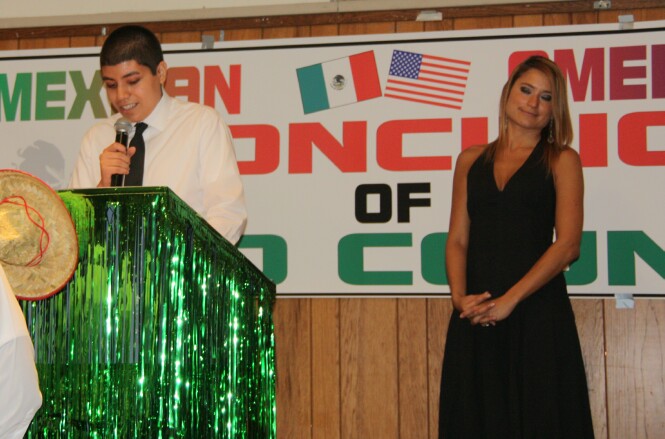 David Daniel Sandoval from Winters High School.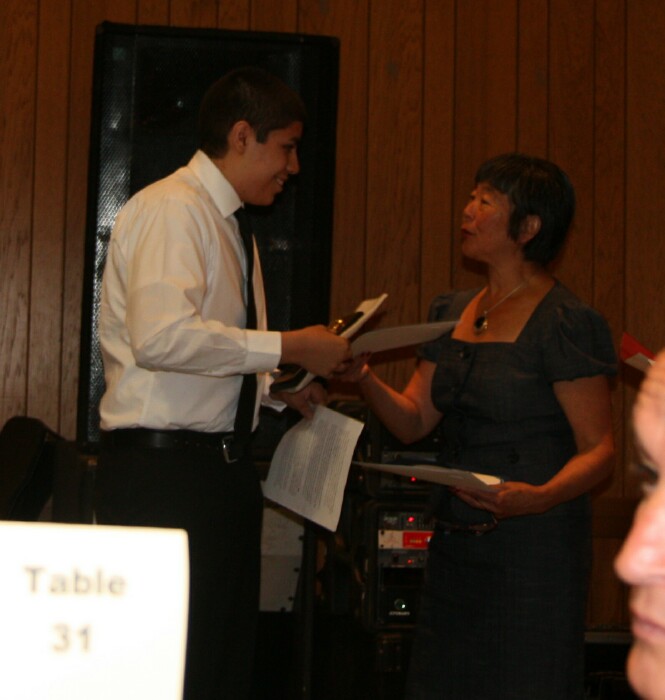 Mr. Sandoval congratulated by Assemblywoman Mariko Yamada.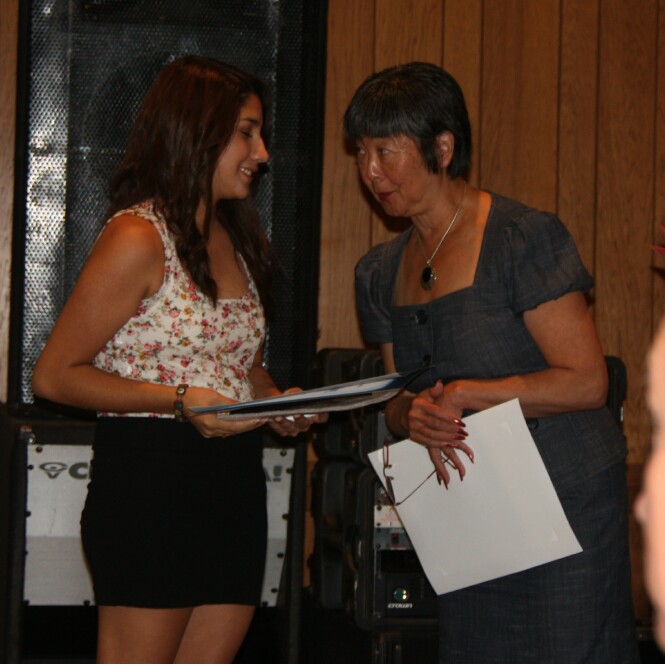 Anabel Hernandez Torres from Woodland High School is awarded by Assemblymember Mariko Yamada.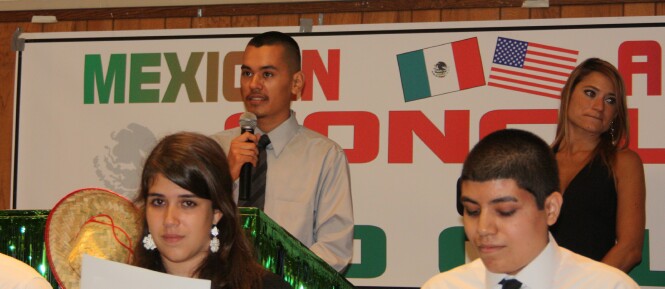 David Uribe from Woodland High School speaks upon receiving his scholarship award.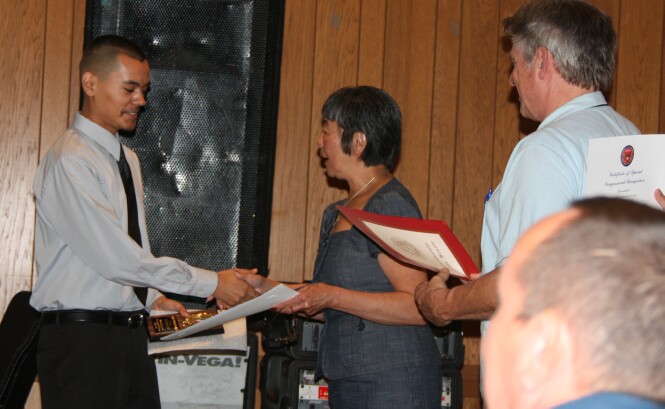 Mr. Uribe awarded by Assemblymember Mariko Yamada.

In all, fourteen students received scholarships on Saturday night.
—David M. Greenwald reporting