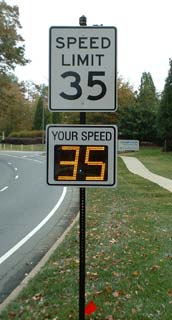 Yolo County Public Works staff recommended raising the speed limits in 14 unincorporated areas including Russell Blvd to the west of Davis out near Pedrick Road.
The Board of Supervisors held off increasing the limits to four of the county roads, citing safety concerns and looking toward alternative ways to reduce speeds.
Supervisor Don Saylor recommended for the four roads that there be additional study for the next year to include consideration of traffic-calming measures and looking toward a state law change.
Staff argued, "These actions will bring affected speed limits into compliance with the California Vehicle Code (CVC) and California Manual on Uniform Traffic Control Devices (MUTCD) and ensure that the posted speed limits are enforceable under state law."
The California Vehicle Code (CVC) and the California Manual on Uniform Traffic Control Devices (MUTCD) govern the criteria for establishment of speed limits. The CVC sets the basic speed limit for two-lane, undivided highways at 55 mph.
According to the staff report, "Setting speed limits outside the guidelines constitutes a speed trap, under the CVC, and those speed limits are not enforceable using radar."
That is based on the premise that they are required to set speed limits in the 85th percentile, that is, a speed at which 85% of the drivers will drive at a reasonable speed for the road and conditions.
"To establish a speed zone less than 55 mph the agency must conduct an E&TS [Engineering and Traffic Survey], including a speed zone survey," the staff report argued.
Supervisor Don Saylor disagreed with the staff  recommendation, arguing, "There are three of these that I just don't think we should be making increases that we're talking about…  However we approach this, we should not make those changes that are being proposed at this point – for safety of the drivers and others."
He pointed out that there are three large churches on that stretch, and a parking lot to the north of the church where people walk across on Sunday Morning.
"I don't think we should be raising the speed limit in that area, and we should probably be going the other way with it, in fact," he added.
According to Panos Kokkas, the Yolo County Assistant Director of Planning and Public works, they did a speed survey last year that showed the 85th percentile for Russell Blvd was 49 mph, which he characterized as "rather high compared to the posted speed."
Based on that, he argued that the speed limit would need to be 50 mph, but due to the residential areas, school, children and churches in the vicinity, they determined that they could lower that to 45 mph.
According to Mr. Kokkas, if the speed limit is not raised, it would go back to 55 mph, which is the basic non-posted speed limit, and people driving 55 mph or less could not be cited.
Concerns were raised that raising the speed limit would further drive up the speeds.  But Mr. Kokkas, citing limited data from a pilot study conducted in Davis, argued that they should find that the actual speeds remained constant, despite the increase in the posted speed limit.
He argued that is consistent with other studies.
CHP Captain Dale Cannon  told the board, "I would like to point out that there has been a lot of talk about the posted speed being 35 and that people will drive faster if you raise it, currently 85% of the people are driving 48 to 49 mph."
The average daily traffic count for that stretch of road was about 3000, he said.
"So about 2500 people are already driving at 48 to 49 mph, so by putting a speed limit of 45, at least we can enforce it," he said.
Captain Cannon and Mr. Kokkas both argued that the failure of the board to act on the speed limit, in effect, raised the speed limit to 55 mph.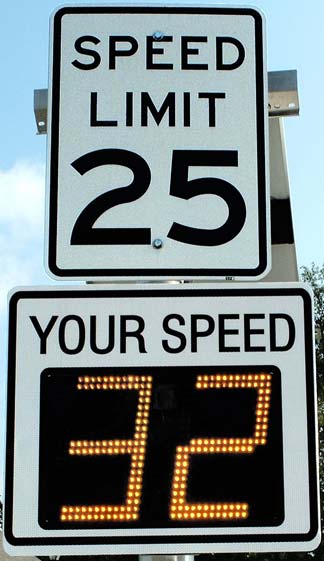 However, we note that the March 2011 City of Davis staff report indicates that the speed trap law actually only precludes enforcement by radar or other electronic devices, it does not necessarily render the speed completely unenforceable.
The county recommendation reflects a similar bias to what we saw in Davis, as law enforcement focuses strictly on their ability to enforce laws rather than looking at ways to reduce speeds.
The motion made by Councilmember Don Saylor and passed by the Board of Supervisors instructs their staff to look into road-calming measures.
Supervisor Matt Rexroad, while concerned about raising speed limits, was concerned with the overall cost of such measures.
But we have learned in Davis, that a lot of these traffic-calming measures do not have to be overly-expensive.  In addition, grant money is often available to implement smarter street designs.
One of the problems with Russell Blvd, out near Pedrick, is that it looks like a rural area and it is not immediately evident to drivers that there are residences, churches and schools.
The posted speed limit signs are not that visible.  We would recommend relatively inexpensive measures, such as a speed sign that measures the speed and posts it to the driver, comparing it to the speed limit.
Recognition by itself may act to reduce speeds by up to 5 mph.
Relatively inexpensively, they could install a speed bump made of rubber to further reduce speeds.
The problem is this, people are driving too fast for that area anyway.  Residents came forward to express concern with existing conditions.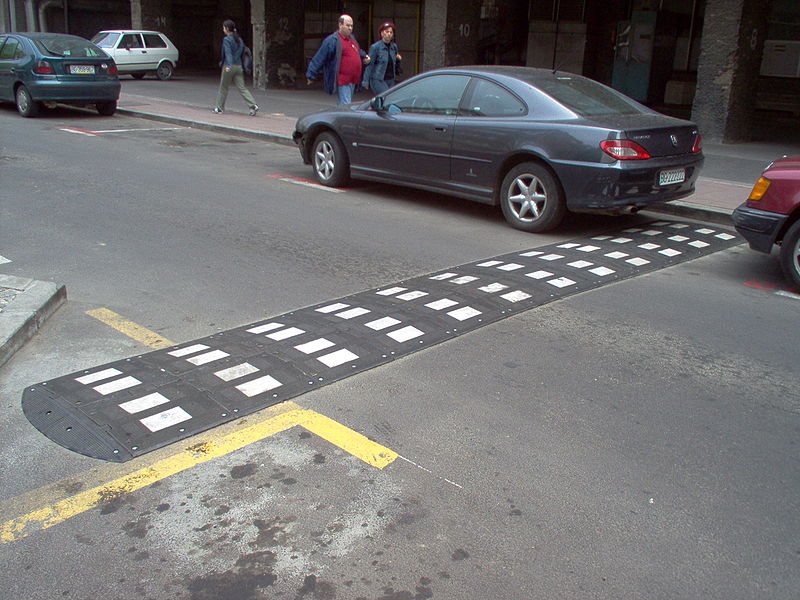 It is counterintuitive to be concerned that people are driving 50 mph now and then raise the speed limit.
The focus, therefore, should be on finding ways to slow down traffic rather than allowing people to go through the area faster just so that you can enforce the speed limit on the small percentage of the population going even faster than 55.
—David M. Greenwald reporting