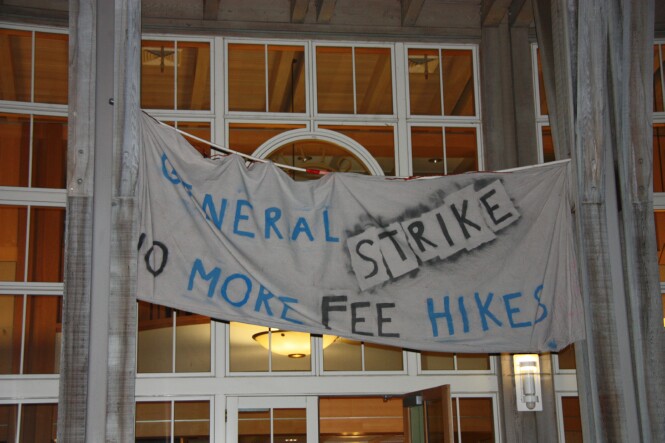 The appointment of former Supreme Court Justice Cruz Reynoso was a good move for UC President Mark Yudof.  He is an individual who is well respected by many in this community and, in particular, among the group most likely to be skeptical of the idea of a task force.
When I spoke with him yesterday, he understood fully that he was being put into this position because of his reputation both as a champion for social justice and also his reputation for fairness.
Conservatives and critics, who look at his expulsion from the California Supreme Court more than a quarter century ago as the sum total of his life, are missing a long and esteemed body of work that transcends the politics of that moment in time.
He is a compassionate but thoughtful person.  In fact, in many ways, he was simply a victim of circumstance.  Under most conditions, his careful demeanor would have hardly raised a murmur of protest.
The reaction of most in the civil rights community, familiar with his work, is probably captured well by Natalie Wormeli's comment to the Vanguard on Monday: "Any Californian should know from Cruz's years on the bench, as well as his work on different non-profits, that he's a very fair and thorough worker and he will bring his experience and his brain and his heart in a way that no one else can."
"I'm confident that he'll do what everybody needs at this point, which is a fair analysis and provide some excellent recommendations as to [how] we can all move forward," she added.
In speaking with the former Justice, it was clear that he understood all too well the pitfalls here, and in fact, he was extremely reluctant to take the position. But apparently Mark Yudof said the right things in his phone conversation, for Mr. Reynoso took the appointment and believes that this is the best way to ensure that justice will occur.
However, there are very serious pitfalls involved here.  While protester Eric Lee perhaps overreacted to William Bratton as the investigator, the fact that neither he nor any of the other protesters knows much about Cruz Reynoso suggests that this is an appointment unlikely to register with them.
They are wholly outcome-based, wanting, as expressed aptly by Professor Nathan Brown last night as students voted to occupy and blockade Dutton Hall for two weeks, to see three things: Chancellor Katehi resign, a restructuring or disbanding of the UC Davis Police Department, and students' fees to be frozen.
That focus likely will cause students to react against any finding that does not contribute to that result.
That sentiment was summed up well by Eric Lee who said, "It doesn't matter who is on the task force, because the task force itself is a joke.  We don't want a task force – we want Chancellor Katehi to resign.  Anything less than that is not anything that we're interested in being a part of."
The Cruz Reynoso move, in that light – assuming that the President understood this dynamic and he very well might not have – is meant to quell the community's misgivings about the event more than the students'.  It is in that sense a move to splinter the discontent and leave the students out on a limb, with the community backing whatever Cruz Reynoso suggests needs to be done.
That is perhaps an unfair oversimplification, but one that cannot be overlooked.
The other key problem is that Mr. Reynoso and his task force will be merely reviewing the report by William Bratton.
As such, the review can only be as good as the investigation.  That creates a problem of its own.  One thing that the Vanguard is looking into is exactly how much power Mr. Bratton will actually have.
Short of subpoena power and the power to examine the university's hard drives, it is hard to imagine that Mr. Bratton will really be able to get to the bottom of what happened.
At one level, the question is a simple matter of use of force.  The university's protocols suggest that the use of pepper spray was unwarranted, given the fact that the students presented no immediate threat to the officers or the public.  In fact, that is how the case law appears to read, as well.
But the bigger question is really who authorized that use of force.  The Chancellor has changed her story too many times now – at first she was supportive and defensive, then appalled, then she denied authorizing the use of force.  She also had denied having direct authority over the police. The investigator will have to have access to internal memos and hard drives to see what communications were sent to the UC Davis Police and from whom.
If Bratton lacks that power, then we will simply not have the ability to know any of this, and his investigation, whatever his motives may actually be, will be compromised.
There is really nothing that Cruz Reynoso can do if he is merely reviewing the investigator's report, and if that investigator is not getting to the truth.
So, in a lot of ways, the Cruz Reynoso appointment could end up being the cherry on top of a mud pie from Mark Yudof and Linda Katehi – the fancy topping that hides the truth of a sham investigation.
We are admittedly speculating on this point, only to emphasize how important it is that the investigator have true powers of subpoena behind him, and how little we know about what those powers are.
In the end, we trust Cruz Reynoso to do the right thing, but whether he has the power to do it or not may be out of his hands.
—David M. Greenwald reporting