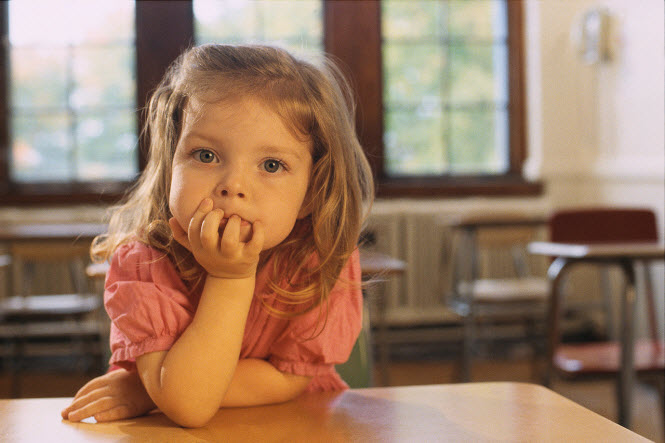 A Look at Education in Governor Brown's Budget Proposal
The Vanguard is going to, over the next week or so, analyze several critical areas of the budget.  We begin where we have been for the last several years – looking at K-12 education.   No area of the budget has been hammered harder than education.
On a local level, the continuing education cuts have meant that the school district has had to implement two additional parcel tax measures in 2008 and 2011 in order to keep funding relatively stable.
In just two months, voters in Davis will be asked to renew two previously passed parcel taxes.  Measure C will renew the district's regular parcel tax by renewing Measure Q, which was passed in 2007 as an extension of the district's supplementary parcel tax, and Measure W, which was passed in 2008 as a way to compensate for the decline in state funding at that time.
For the 2012-13 budget, the governor calls this a reinvestment in education and argues that "the budget begins to reverse the recent decline in funding for K‑12 education programs."
Since reaching an all‑time high of $56.6 billion in 2007‑08, Proposition 98 funding of K‑12 schools and community colleges slipped to $47.6 billion for the 2011‑12 year.
The budget provides Proposition 98 funding of $52.5 billion for 2012‑13, an increase of $4.9 billion compared to 2011‑12.
However, there is fine print here. In order to get that additional $4.9 billion, the governor will have to pass the proposed tax initiative that would add a total of $6.9 billion in additional revenue for education programs.
And worse yet, there is what many are calling "blackmail" or hostage taking – the trigger cuts that would result if the voters do not pass this initiative.  In this case, education would be slashed $4.8 billion.
Writes the governor, "A reduction of this magnitude would result in a funding decrease equivalent to more than the cost of three weeks of instruction. It will also continue to provide 20 percent of program funds a year in arrears."
"The Budget builds upon flexibility granted to schools in recent years and gives significant decision‑making authority to local school districts," the governor writes. While local districts have enjoyed recent, temporary flexibility to use many categorical programs for any educational purpose, a significant number of programs remain cordoned off."
To fix this, the governor proposes: "The Budget dramatically increases flexibility and local control by consolidating the vast majority of categorical programs (excluding federally required programs such as special education) with revenue limit apportionments into a single stream of funding for schools on a permanent basis."
He continues, "In doing so, it will eliminate many of the inefficiencies and costs that plague the current system of school finance, while continuing to target funds to schools with large populations of disadvantaged pupils."
"This change will empower local school officials to determine the best uses of scarce resources," the governor adds.  "It will increase transparency and help to facilitate greater and more informed involvement of parents and community members in local school financial matters."
He concludes: "As a result, parents and community members will be better able to access information on the performance of their local schools and hold schools accountable."
Dean Vogel, the President of the California Teachers Association, does not see this to be nearly as promising as the governor does.  For him, it underscores the need for schools to be able to rely on stable new revenues.
In a statement issued on Thursday, Mr. Vogel said, "The governor's 2012-13 state budget proposal makes it crystal clear that California cannot cut its way out of its ongoing budget deficit. Additional revenue is the only way to protect public education and the essential public services that all Californians count on every day, and that millions of our students deserve."
"Our schools and colleges have already been cut more than $20 billion in the last four years, and that doesn't include the latest round of millions in midyear cuts to colleges, universities, and home-to-school transportation," Mr. Vogel added. "We already rank 46th in per-pupil funding – additional cuts will not help us move in the right direction. This is another stark reminder that a state with the eighth-largest economy in the world has lost its way."
He was more pointed in comments on Friday, stating, "Even though everybody is talking about protecting public education, the reality is protecting public education at current levels basically is a guarantee to keep us at awful."
"It doesn't matter how you look at it, and it doesn't matter which budget you look at," Mr. Vogel said. "It underscores the very real, just dramatic effects that this loss of revenue has had, not only on public education, but all basic community infrastructure needs…That revenue has to be part of the solution. You can't balance the kind of deficits that we've been dealing with by continually cutting."
It is not that Mr. Vogel is critical of the governor's effort, in fact he made it a point to say that the governor is "doing the best he can with an absolutely unreal situation."
"If there was ever an indication that we have got to do something about the revenue stream in California, this budget is an exclamation point behind that sentence," Mr. Vogel said. "Think about it, California is the 8th largest economy in the world…what that means is we're not out of money. What that means is we have a tax structure that basically doesn't put the right amount of money into the general fund. We have an inequitable tax structure."
However, CTA has not come out in support of the governor's tax initiative.  Neither has the California Federation of Teachers.
On Thursday, a coalition that is running their own campaign for more funding, called the Restoring California Coalition, issued a statement suggesting, "Governor Brown's 2012 budget proposal demonstrates the continuing dire need of the state for increased revenues to fund programs that Californians want and deserve. Without new revenues, his budget proposal would continue to slash funding from education and services."
The fundamental problem is the nature of the legislature.
As the Restoring California Coalition notes, "In a rational world, the Legislature would address the problem of inadequate revenues, due to low tax rates on the rich coupled with the impact of the recession, directly with tax increases. But California's irrational two-thirds Legislative vote requirement prevents that from happening."
They add, "So the governor's idea to go to the ballot with a tax initiative is the right idea. The problem is his tax proposal itself."
As Anthony Thigpenn, president of California Calls, says, "Here we go again cutting desperately needed services for the most vulnerable populations in the state. And to save these programs, the governor's solution is to rely on a sales tax for a large proportion of the money, which would disproportionately impact the people who are already hurting."
The Coalition argues Millionaires Tax is a better answer to the question, "How do we begin to restore funding for education and social services that has been slashed over the past several years?"
They write: "The Millionaires Tax only affects people who make over a million dollars a year, and unlike the governor's proposal, it is a permanent tax increase, so that we don't have to go through this process every year. In addition, public opinion research shows the Millionaires Tax has the best chance of passing muster with the public."
In the meantime, until the economy makes marked improvement, education funding will be the first in line to be cut but also the first in line to be restored.
Such uncertainty has to be driving the local school district crazy and begs for ways to create a local and stable education funding stream.