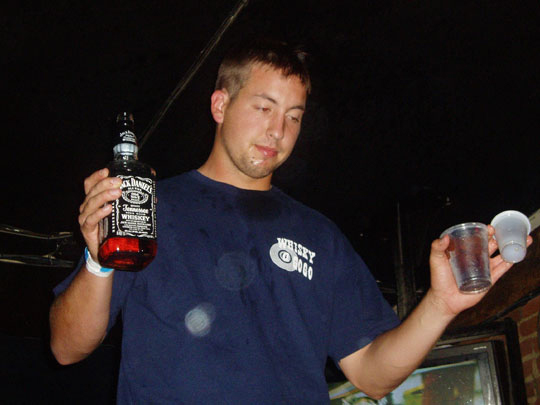 This has been, in a lot of ways, an extraordinary week with so much big news that we have not had a chance to do our normal pattern of analysis and commentary.  So this week's off-topic column will look at four three (Davis Diamonds became substantial enough that I created its own column for it) of the bigger stories this week.
Water Advisory Committee Meetings Televised
This was an issue that the Vanguard pursued last week, in part out of concerns that we might not be able to attend and cover the meetings on a regular basis and in part out of the belief that on such an important issue, with the WAC playing a vital role in the process, we just need full transparency.
We brought this to the city council on Tuesday night.  They put it on the agenda for February 7.  It was also placed on the WAC's agenda for Thursday night.
One way or another, this was going to happen.  There was strong support on the council for televising the meetings and it was really only a matter of logistics.  Still, I think the way it happened on Thursday night is better because the WAC itself had the discussion and decided to do this.
I think Steve Boschken summed it up perfectly: "Transparency trumps everything else.  We all just saw Ernie Head get up and leave this meeting because he couldn't hear us.  That wouldn't happen if we meet in Council Chambers."
Elaine Roberts Musser, the chair of this committee, noted that there are still valid concerns, "Some folks are camera shy/leery of being demonized/having their words twisted to say something that was never meant, so may feel inhibited in their conversation. To televise the meetings could get in the way of free and fair debate on the issues."
But she added, "However, Steve Boschken made a very important point as well – even though some may be camera shy, at this point public transparency may trump all other considerations."
The best way to counter potential mistrust on the part of the public is for people to watch the meetings.  I was one of those who jumped on council, fearing that they had created a rubber stamp committee.  Based on the reports I have gotten, those fears are not being realized.  The more the public sees this process, the more they will tend to trust it.
Ms. Musser added, "I urged all WAC committee members to pull together, recognize that uninhibited discussion is crucial to our mission, ignore the cameras, and do what we have been charged to accomplish."
"My sincerest hope is that televising the meetings does not cause any member hesitation in speaking up and voicing concerns, probing questions, frank comments or respectful disagreement with what is being said by staff or committee members," she added.  "It must be recognized by the public that televising meetings do come with advantages and disadvantages."
Absolutely.  However, a public distrust for this process will go much further to undermine it than, I think, fear of speaking out.
The UC Davis Student Liaison Commission Opposes Minor Alcohol Preclusion Act
When Picnic Day was being threatened following serious problems at the 2010 event, the students stepped up and worked with city leaders and law enforcement to create better ways to do things.  All sides felt that partnership worked, and despite the tragedy at last year's Picnic Day, problems were way down from the previous year.
The good relations fostered were undermined by the way in which the issue of minor alcohol preclusion was rolled out.
The ordinance seeks to close a loophole that says that it is illegal for a minor to be given alcohol, to drink alcohol, and to possess alcohol but there is nothing in the law that says it is illegal to be in public after consuming alcohol.
"It helps us in our equal application of the law and it closes a loophole that seems to be in existence between current city ordinances and state laws," Chief Landy Black told the council.
"Right now it is illegal for someone to provide alcohol to a minor and it is illegal for someone to have alcohol in his possession in a public place," he continued.  "However, there is no reasonable or appropriate way for the police department to deal with a minor who has alcohol in their system in a public place.  It's that alcohol in their system in a public place which complicates the issue of public safety in our communities and it has contributed to the nuisance things that have plagued our neighborhoods, especially those closer to the downtown area and the campus areas."
At the early January council meeting where the community, the council and some students learned of this measure for the first time, Student Body President Adam Thongsavat was angered.
Mr. Thongsavat requested that the council allow the Commission, as the body representing student interests, thoroughly to review this matter before they approve it.
"Unfortunately, I have only seen this in the last 24 hours, the actual content of it," he told the council during public comment.  "I have some serious reservations on the enforcement policies, how that's going to be done."
He raised the concerns that this could be used for profiling.
"If I am a young person who is walking on Russell Blvd. on Thursday or Saturday nights, for no probable reason under this ordinance, the police are able to ask me if I would like to be tested [to see] if I am under [the influence of] the consumption of alcohol," he said.
On Thursday the students continued to have apprehensions about it and while they vowed to work with the police and city leadership, they currently oppose this plan.
There is a huge and growing gap in this community between residents concerned with alcohol-related nuisance and students who are concerned that the police will use this opportunity to profile and harass.
I understand the perspective of the neighbors concerned with noise and nuisance and the police concerned with the loophole in the law, but I am also concerned that this will be used not as a tool for police to abate underaged drinking – because frankly, it won't.
I am concerned that this will be another tool that will enable the police to stop young people because they are young and out on the streets late.  I am concerned that this might lead to higher risk behavior that engenders less exposure.
Captain Darren Pytel himself suggested that it may not have a huge impact on drinking, because he pointed out that they do not use other tools that they have very frequently and these other tools have not stopped underaged drinking.
I think the best thing to come of this was to get the discussion moving – but a solution for the problems of drinking (and really, is it underaged drinking that is the cause of these nuisance problems, or drinking itself by young people who then get out of hand?) is to start a discussion between the stakeholders and see what ideas they come up with.
UCD Police Not Cooperating With Investigation
We learned this week that the report from the task force regarding the UCD pepper-spraing incident will be delayed at least until February 21.
Mr. Reynoso indicates the changes result "primarily from our negotiations with the Federated University Police Officer's Association (FUPOA) for access to non subject officers."
"The timing of the release of the Task Force report is dependent on the fact-finding report from Kroll," the former Justice continued. "The Task Force feels it is imperative to have the most complete view possible of the events that took place last November. This includes interviews from subject and non subject officers as well as students and faculty."
Cruz Reynoso's letter indicates that, while Kroll has conducted a number of interviews with students and faculty, they have "not had access to subject and non subject officers."
He further indicated, "Through several rounds of negotiation the General Counsel's office has made an agreement with FUPOA for access to non subject officers. Interviews with non subject officers are taking place this week."
In short, the police, after extensive negotiations, have allowed those officers who are not subjects of the investigation to interview with Kroll, but not those officers involved.
One of the first questions someone asked me about the UC Davis investigation into the pepper spraying was whether the investigators would have subpoena power.
Without subpoena power, the investigators would have no power to get documents off of hard drives.  When I inquired about this, the UC Davis News Service assured me that this would not be a problem.
UC Davis News Service Spokesperson Andy Fell, back in late November, assured the Vanguard that "both campus and UC will cooperate fully with them and make available to them any documents they need, subject only to legal restrictions such as those governing student records, personnel files etc."
He continued, "As a private contractor, Kroll doesn't actually have subpoena power. But they are going to get whatever they want. "
The bigger problem, it turns out, is that the investigators apparently have no power to compel people to come forward and speak with them.  None of this is all that surprising, but it is going to temper the ability of the Kroll Investigators, as well as Cruz Reynoso's task force, to really get to the bottom of this.
I do not expect the District Attorney's office's investigation to yield anything that will come to criminal charges, and that presents a real problem in that we may never really know what happened and we might be left to subjectively deduce from not much more than we know now.
There is now a real problem with the legitimacy of the independent investigation.
We asked Claudia Morain about this situation and she referred us to the University of California Office of the President and told us to talk to Peter King, who has neither responded to emails nor a phone message.
However, more importantly, we told the UC Davis News Service, "I respectfully believe the issue of lack of UC Davis police cooperation with the investigation is a question for UC Davis."
This is not a question about the investigation, it is a question about the cooperation and lack thereof from a department within UC Davis.
Ms. Morain told me that she would get back to me.  That was on Tuesday.  Two days later I got no response and asked again, and I have not gotten a response yet.
Disappointing, but not surprising.
One thing that we do know, thanks to a Davis Enterprise article yesterday, is that following the pepper-spray incident, "The University of California has paid about $100,000 to a crisis communications consultant to assist UC Davis as the campus coped with fallout from the pepper-spraying of protesters."
According to Claudia Morain, "Having a consultant on hand was helpful."
"The demands on our unit were unprecedented," she told the Enterprise. "We had global media calling us so it was valuable to have someone come in and help us try to stay on top of the media crush and get all of our other work done."
One thing that was particularly interesting was a note about Carl Whithaus, who is the director of the University Writing Program and also among those concerned with the Kroll investigation.
He told the Enterprise, "He and others had noted a 'distinct change in tone' in Chancellor Linda Katehi's letters to campus – especially since her initial message, released just after the pepper-spraying, which some have said seemed oblivious to what had happened."
This is, of course, something that we have noted a number of times, that the explanation from Chancellor Katehi changed, and now we know perhaps a reason for the change is that the Chancellor had access to a PR firm at the cost of $375 per hour.
"I'm not surprised to hear that (UC has) hired someone to deal with crisis communications," Mr. Whithaus told the paper. "The chancellor has been fairly explicit in meetings with faculty about being unhappy with the way her communications staff performed during the crisis."
Very interesting, to say the least.  We shall how this develops.
—David M. Greenwald reporting