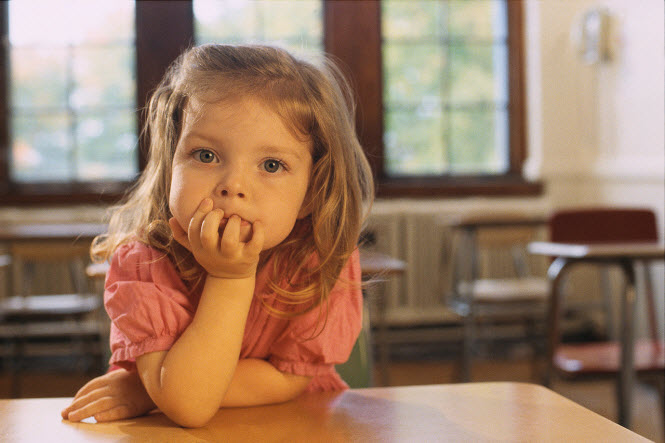 Last night I happened to be in Esparto and happened to see a sign in front of Esparto High School which stated, "Due to Budget Reasons School Closed February 13-17."  Thinking about that really put an uncomfortable feeling in my stomach.  That is what we have come to – students will have a week off in February because of budget cuts.
Think for a second what message that sounds to young people.  This is their future.  They will never get those five days of school back.  For some, it may not matter.  For others, it might be the difference between getting an education and making something of their lives, and getting into trouble and ending up in the system.
As I have stated more than once, the worst part of the economic crisis this nation and this state has had to endure since 2008 is that we have had to renege on our promises to invest in a public education, whether it is K-12, community colleges, CSU or UC.
One of the things that has made this country great, that has ensured the upward mobility of people of this nation, is in essence a promissory note to every American for a quality and affordable education.  Education is the great equalizer, and it is through a good education and hard work that people can escape the confines of their upbringing and forge for themselves a new path.
Sadly, in recent years America and the State of California have defaulted on this promissory note.  For too many students in too many districts, they have been handed a bad check, a check which has come back marked "insufficient funds."
I have intentionally used the language of Martin Luther King here to illustrate the fundamental nature that education plays in a democracy.
Polling released this week shows that the public is willing to at least pass some limited tax measures in order to ensure that funding for schools is not cut for a sixth straight year in California.
But the stakes are high.  The consequence of failure of the governor's tax means more cuts to education, that has taken it on the chin virtually every year since the economy began to falter and revenue declined, as early as 2007.
If the tax measure fails, the governor has proposed automatic cuts to education.  The governor, if he can get the measure passed, has promised not only to restore some of the lost educational funding, but to include funding to higher education.
Because of the very nature of the cuts and how steep they would be, critics have likened this to a blackmail – pass my tax budget or you will see more slashes to education spending by the state.
The problem is, what choice does the governor have?  He would have to cut billions from the budget, and education is still by far the largest share of the budget.
The problem has been that a minority of members of the legislature have the ability to force a cuts-only budget by their steadfast refusal to consider temporary revenue enhancements.
The problem is that these members of the legislature and many of their core constituents have a very limited concept for what constitutes a tax.  Traditionally, we view a tax measure as a portion of one's income, one's property value, the value of a sales transaction that goes to the state.
People tend to believe that taxation harms the economy and raising taxes is less than ideal.
To some extent this is true.  You need people to have money to invest in the economy, and the incentive in the form of a profit motive to do that.
At the same time, cutting government spending often has the same negative affect as taxation.  After all, you are taking money out of one portion of the economy.  For instance, when the government cut funding to higher education, the universities raised tuition.
Raising tuition is tantamount to raising taxes on a segment of the society who is sending their kids to college.  We do not think of it as a tax, but in every sense of the word it has the same impact as a tax.  That is money that will not go toward buying other goods and services and instead will go to make up for the shortfall in government revenue elsewhere.
How is that any different than a sales, property, or income tax?  The only difference is that it is more specifically directed at the consumers of the good and service.
When we cut government spending, people lose their jobs.  That is money that does not go into the economy.  When we cut government spending, people lose access to government services – more money not going into the economy.
So yes, I understand that raising taxes is bad for the economy, but so too is cutting government spending.  The only difference is whom is being harmed.
While the state has been slashing spending for education over the last five years, the City of Davis and its residents have so far bucked the trend.  In 2007, 2008 and 2011 the voters passed parcel tax measures, the last two to make up for shortfalls from state revenue.
This year the voters will have the opportunity to renew the parcel taxes passed in 2007 and 2008.
Even with the parcel tax measures passed, Davis schools have seen millions cut.  They now have fewer programs, fewer course offerings, and larger class sizes.  However, the parcel taxes passed have enabled Davis to avoid the crises that other districts find themselves in.
This week we saw the culmination of a ballot argument fight that had to go to the courts to be resolved.  Judge Samuel McAdam struck language that was false and misleading that impugned the integrity of the vote-by-mail process.
He allowed the opinions of two opponents of Measure C to remain, stating: "Granda is well within his right to challenge the mail-in procedure in the argument against, attacking both the substance and the process of the parcel tax issue. In other words, the substance and the procedure of any election are inherently relevant to each other. The voters will decide whether his opinion and argument have any merit."
It is far from clear as to whether the public is really all that enthused about these arguments.  However, one of the chief protagonists of the opinion just cannot let it go and get on to the specious arguments against the need for the parcel tax itself.
Instead, he maintains: "We offered to change it to make it clear and unambiguous. County Clerk Freddie Oakley refused to accept our changes, knowing that no new language was before the court for consideration and the only choice the judge had was to edit the original one."
That is certainly not our understanding of what happened.  What we were told is that they were actually offered similar language to what they eventually received from Judge McAdam, but Mr. Granda and his partner in crime Thomas Randall preferred the more dramatic court battle, hoping, I suppose, that it would generate the kind of publicity that they lack the resources to get on their own.
They argue: "Should we have had the opportunity to correct it, there would not have been a court case. The above is absolutely accurate."
They add, "The court ruled that the all-vote-by mail process is a legitimate subject for our campaign against Measure C."
The problem is that they are once again wrong.  Their proposed language is: "This all vote-by-mail election is an undemocratic, unconstitutional process which significantly reduces oversight to maintain the integrity of an election."
This is precisely the language that got struck down by the court.  It may be their opinion that such an election is "undemocratic" and perhaps even less so "unconstitutional" and "reduces oversight," but once they state: "Since it eliminates the polls, there are no poll workers, observers, counting the number of ballots with public presence at the polls."
That language is completely false, as we have shown time and time again, and Judge McAdam agreed it was false and struck it.
These guys do not learn and have not the political sense to realize that no one is really buying their arguments anyway.
People have suggested that Measure C will be a close election.  I do not think it will.  I expect the final result to be over 70% and probably between 70 and 75% approval.  It is largely a renewal of the previous two parcel taxes.  It will not increase people's tax bill other than to adjust it for inflation.
The polling by the district shows solid support and moreover, if you look statewide at the polling by the PPIC, 72% of Californians are willing to not just raise taxes on other people, but PAY higher taxes themselves to support K-12 public education.
If 85% of Democrats favor paying more in taxes to support education across the state, you have to think at least that percentage in Davis will be inclined to vote to maintain the current parcel tax.
Davis has stepped up to support its schools, the rest of the state needs to do so as well.  If not, we will all pay a much higher price down the line.  After all, it costs less than $10,000 per student per year to educate students; it costs five times that to incarcerate that same person for a year.
There may not be a one-to-one ratio in terms of the impact, but there doesn't have to be in order to have to pay much more in the future.
—David M. Greenwald reporting