Yolo County Will Get 74.6 Million Under the Terms of the Agreement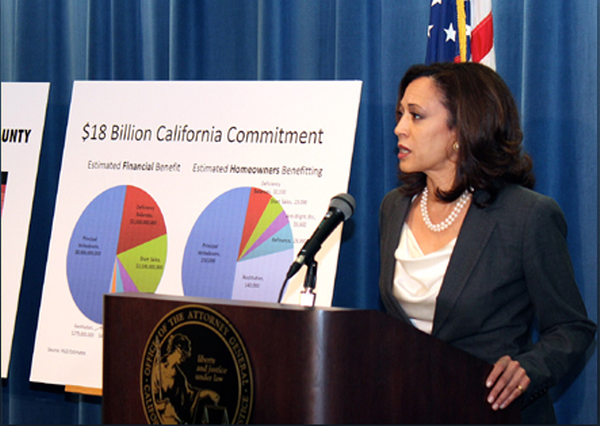 It was a landmark decision that will see California homeowners receive compensation for the mortgage meltdown.  Attorney General Kamala Harris had rejected an earlier agreement that would have given inadequate relief to homeowners.
California's Attorney General announced on Thursday what she called "an historic commitment to California of up to 18 billion dollars that will benefit hundreds of thousands of homeowners in the state hardest hit by the mortgage crisis."
"California families will finally see substantial relief after experiencing so much pain from the mortgage crisis," said Attorney General Harris. "Hundreds of thousands of homeowners will directly benefit from this California commitment."
"This outcome is the result of an insistence that California receive a fair deal commensurate with the harm done here. We insisted on homeowner relief for Californians and demanded enforceability so homeowners actually see a benefit that will allow them to stay in their homes, and preserved our ability to investigate banker crime and predatory lending," continued Attorney General Harris.
(click image to enlarge)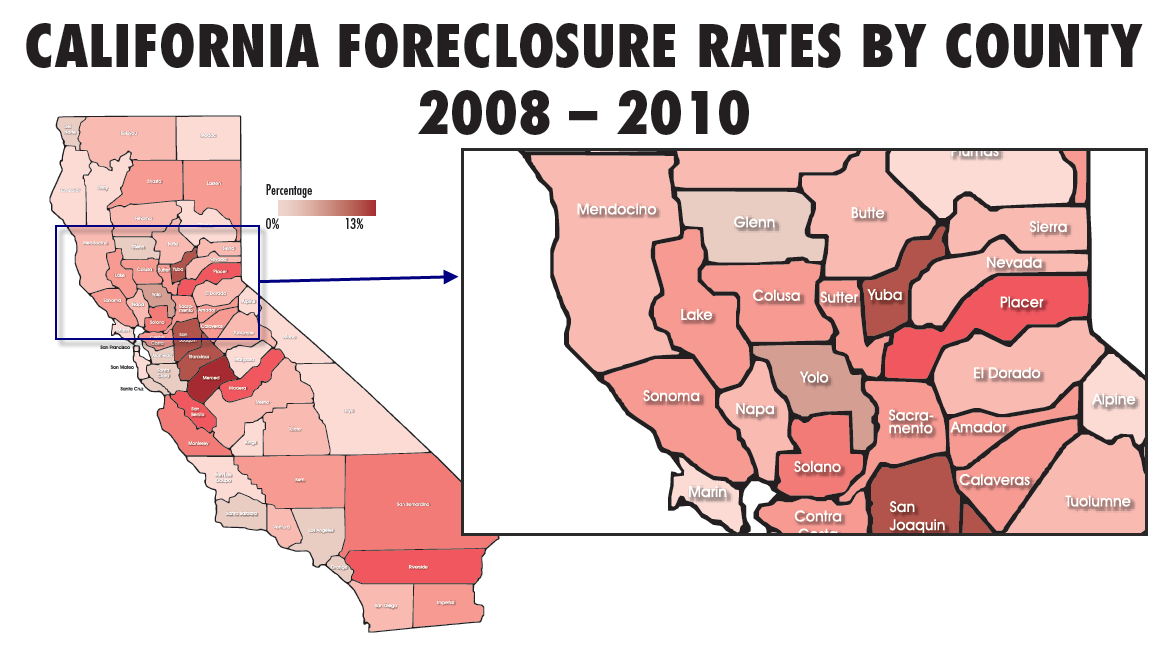 Assembly Speaker John Perez said on Thursday in a statement, "All Californians have suffered harm, directly or indirectly, from the foreclosure crisis caused by bad actors in the banking industry. Today's historic settlement holds banks accountable, helps thousands of Californians stay in their homes, and gives us new tools to help stabilize our state's housing market."
He added, " California's strong position in the enhanced settlement is due to the advocacy and tenacity of Attorney General Kamala Harris, and Californians owe her our thanks for how strongly she stood up to the banks on our behalf."
"There is still work to be done," the Speaker said, "As the Assembly continues our efforts to help California recover from the recession and the housing crisis, we look forward to working with the Attorney General and other concerned parties to make sure today's giant step forward is followed by additional relief for the people of California."
Senate President Pro Tem Darrell Steinberg added, "In a clear case of David versus Goliath, Californians have a champion in Kamala Harris. At a time when people are struggling, and in need of a reminder of the important work government and its leaders do every day to protect consumers and efforts to grow our economy, our Attorney General fought tooth and nail to put California's need above all else. She could have easily signed onto the settlement weeks ago and claimed victory, but instead she dug in her heels and worked around the clock for a settlement that acknowledges the extent the banking industry's bad behavior had on California homeowners and our economy."
The Senate leader noted: "There is still much work to be done and Senate Democrats stand ready to partner with the Attorney General on a reform bill package that will offer greater consumer protections for struggling homeowners."
"California secured the $18 billion agreement as part of a national multistate settlement to penalize robo-signing and other bank servicing and foreclosure misconduct. The agreement comes after California departed from the multistate negotiations last September when the estimated relief to California was $4 billion," the Attorney General's office reported.
Attorney General Harris says that she insisted on more relief for the most distressed homeowners, meaningful enforcement, and the ability of California and other states to pursue investigations into misconduct.
What this means is that homeowners could potentially see their loans reduced by as much as tens of thousands of dollars.
California's participation in the settlement also increased the amount of relief other states will receive by approximately $6 billion.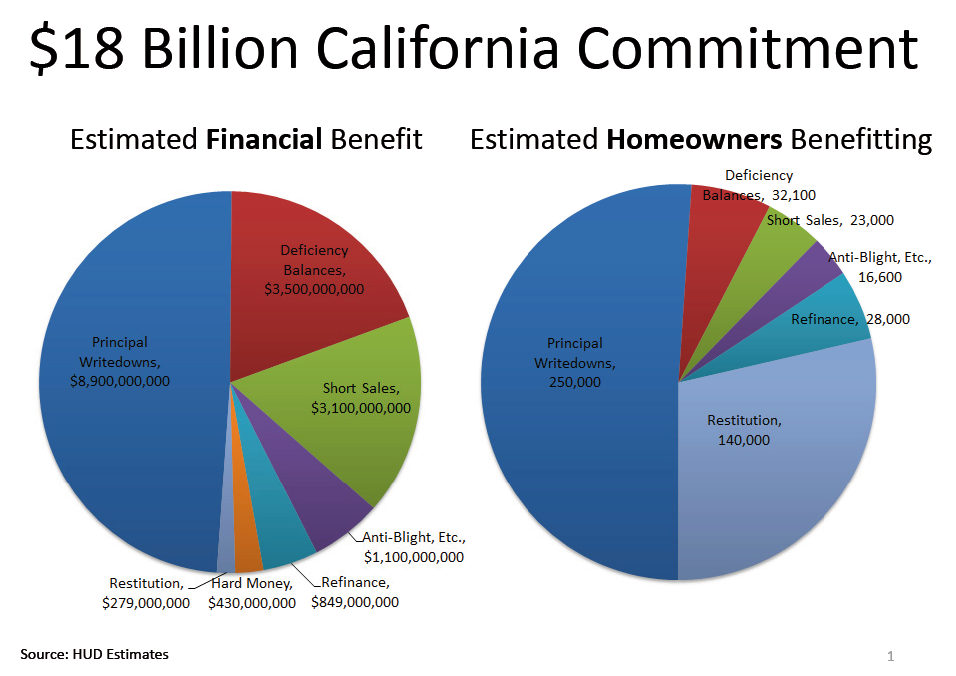 Attorney General Harris also obtained separate, enforceable guarantees to ensure that banks will be accountable for their commitments to California. As part of the separate California guarantee, banks must enact a minimum of $12 billion in principal reductions for California homeowners.
Failure to achieve this minimum level of reductions will result in substantial cash payments of up to $800 million that the banks will have to pay to the state. Unlike the larger multistate agreement, which is enforceable in a federal court in Washington, D.C., this payment provision empowers the Attorney General to summon the banks to California state court.
California's separate guarantee also creates important incentives to ensure that banks will reduce the principal mortgage balance of underwater homeowners in California's hardest-hit counties and that the principal reductions in these communities will occur within the first year of the settlement.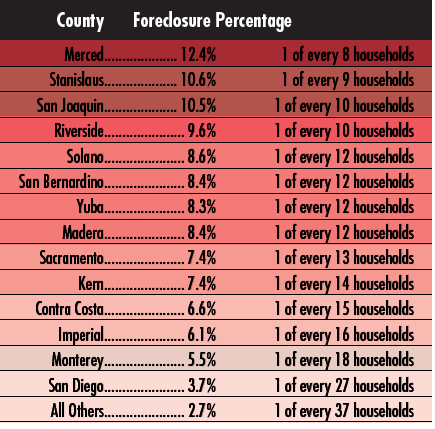 To speed investigations and strengthen prosecutions of these mortgage cases, California will expand its Mortgage Fraud Strike Force, adding to the more than 42 members already working on the team. The state will continue its investigative alliance with Nevada, that allows the sharing of resources, information and strategies, and will look to collaborate with additional states focused on a law enforcement response to the wave of mortgage fraud.
The national multistate agreement and California commitment will provide substantial relief for thousands of Californians whose mortgages are owned by the five banks in the settlement, but thousands more will still need help as they struggle to stay in their homes.
"I will continue to fight for principal reductions for the approximately 60 percent of California homeowners whose loans are owned by Fannie Mae and Freddie Mac," Attorney General Harris added.
Attorney General Harris will propose a comprehensive legislative agenda to protect homeowners in the mortgage market. This legislation will build on the three-year reforms agreed to as part of the California commitment, including a single point of contact for mortgage-holders and an end to the unfair and confusing system of dual-track foreclosures.
"This is an historic amount of relief for California homeowners, but it is one piece of a broader focus. We will continue our crackdown on mortgage fraud and quickly move to pass legislation that will simplify, reform and upgrade our broken mortgage system," Harris added.
The financial benefits of this historic agreement extend to homeowners whose loans are owned or serviced by one of the five largest mortgage lenders. Benefits include:
– More than $12 billion is guaranteed to reduce the principal on loans or offer short sales to approximately 250,000 California homeowners who are underwater on their loans and behind or almost behind in their payments.
– $849 million is estimated to be dedicated to refinancing the loans of 28,000 homeowners who are current on their payments but underwater on their loans.
– $279 million will be dedicated to offering restitution to approximately 140,000 California homeowners who were foreclosed upon between 2008 and December 31, 2011.
– $1.1 billion is estimated to be distributed to homeowners for unemployed payment forbearance and transition assistance as well as to communities to repair the blight and devastation left by waves of foreclosures, targeted at 16,000 recent foreclosures.
– $3.5 billion will be dedicated to relieving 32,000 homeowners of unpaid balances remaining when their homes are foreclosed.
– $430 million in costs, fees and penalty payments.
County-specific payments are based on the number of homeowners and the depth of the foreclosure crisis. It is estimated that homeowners in the following counties will accrue the following level of benefits over the three-year life of the commitment.
The biggest chunks of this settlement will go to these counties:
– Los Angeles: $3.92 billion
– Riverside: $1.59 billion
– San Bernardino: $1.13 billion
– Sacramento: $820 million
– Stanislaus County: $368 million
Yolo County will get roughly $74.6 million.  As many as 500 people in Yolo County will be impacted by this deal.
—David M. Greenwald reporting