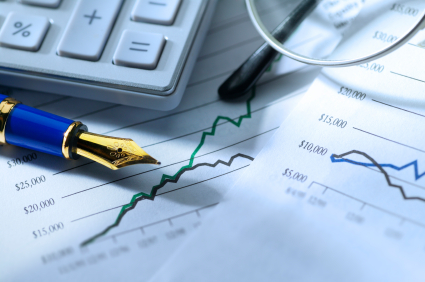 In a week with no council meetings, the biggest news for the city, other than shake ups in the local city council race, are coming from the California Public Employees' Retirement System.
Two weeks ago, CalSTRS, the teachers' pension fund, cut its forecasted earning rate from 7.75 to 7.5.  That reduction marked the second reduction for the California State Teachers' Retirement System in a year's time.
At the time, we predicted this would put renewed pressure on CalPERS to lower their forecasted earning rate to 7.5 – a move that would cost the city $1 million to all funds and between $400,000 and $600,000 to the general fund.
This morning the Sacramento Bee is reporting, "CalPERS is going to look again at adjusting its investment forecast, a move that could increase taxpayer contributions while ramping up the political heat on public pension funds in California."
It was a year ago that the pension giant that funds the retirement for many California cities and state government ignored warnings from staff to cut its forecast a quarter-point to 7.5%.
However, the Bee reports this morning, "Senior actuary Alan Milligan said CalPERS staff will make another recommendation to the board next month.  He didn't say what the recommendation will be. But other big public pension funds have been cutting their forecasts in recent years to reflect a tougher investment climate."
Concerns began rising last month when it was reported that CalPERS earned just 1.1 percent on its investments in 2011 – far below their forecasted 7.75% model.  It should be noted that the 7.75 is a projected 30-year average which gives the fund considerably more leeway.
While pension plans rebounded in 2009 and 2010 from their devastating losses in 2008, they never got back to even.  In 2009, the fund got a 12.6% return followed by 12.1% in 2010, but the 1.1% return in 2011 is troubling.
"Despite a strong January, chief investment officer Joseph Dear warned earlier this week that the markets remain tumultuous," the Bee reports.
In late 2011, Mr. Dear was still comfortable with current targets.
"Over 20 years I'm comfortable with our return target," Mr. Dear said. "That's long enough to ride through these cycles. On the short term, I think it's going to be difficult, and I have said that. I was advised not to be so pessimistic on my point forecast."
Ed Mendel, who runs the Calpensions website, in late 2011 wrote, "Dear said the next 20 years are likely to be different from the past 20 years. He said part of the evolving CalPERS investment strategy is a shift of focus from asset classes to risk factors."
"I'm confident that as we do this work, we will find a way to produce the returns that are necessary, even if we run the risk of being different than a lot of other pension funds who are pioneers in that effort," Mr. Dear said.
But not everyone is convinced that is true.
Ed Mendel reported a few weeks ago, "While CalPERS reported weak earnings in 2011, a prominent private-sector investment manager, Robert Arnott of Research Affiliates, told the board last week he thinks the most they can expect from stocks and bonds next decade is 4 percent."
"Consultant Girard Miller said in Governing magazine this month, while discussing 12 basic public pension issues, that earnings 'closer to 7 percent' are more realistic until global debt is reduced," Mr. Mendel reports.
And yet, CalPERS has remained steadfast in not revising their earning assumptions, despite recommendations by actuaries who argue they should lower their forecast to 7.5 percent.
Davis' new city manager has been skeptical about CalPERS' claims and their forecast.
In early January, he told the Chamber of Commerce that he strongly disagrees with the CalPERS claims "that they have enough money at the moment and that they're not going to increase our rates over the next two years."
He told the chamber in his State of the City address, "We think they're wrong.  We think they're basically doing that so that they don't have to give the state an increase in their rate this year so they don't contribute to the state budget deficit."
"But we think they're in complete denial." He said that they don't anticipate any additional cost pressures from CalPERS at this point in time, but the city still plans to set additional money aside in case they change their mind, which he said happens "just about every year."
"Long-term, what's happening with CalPERS is completely unsustainable," he continued.  "There's no way they can ever meet their obligations and so at some point in the next five years they're going to come clean and there's either going to be a ballot initiative or some legislative change and both future employees and existing employees are going to see some reduction in the accounting methods – it's just not sustainable."
He hopes this realization comes before they hit the city with a 30 to 40 percent increase in our contributions rates.  "There is some point in time when the fiscal laws of nature are going to catch up with [Cal]PERS," he said noting that non-PERS cities are having to increase their rates by as much as 70 percent.
That view is now bolstered by a growing criticism of CalPERS' decision to leave the ARR untouched at 7.75 percent.
Ed Mendel notes, "Even a small drop in the earnings forecast could boost the annual employer payment to the pension fund."
In fact, the City of Davis has projected that for each quarter percentage drop in the earning expectation, the city will have to make an additional $1 million in payment from all funds.
There are differences between CalPERS and CalSTRS, however.
The Bee reports, "Unlike the teachers' fund, CalPERS has the power to impose higher contributions on state and local governments without the Legislature's permission."
They add however, "But a big rate increase could provide more ammunition to Gov. Jerry Brown and legislative Republicans, who want to overhaul the pension system to curtail costs."
Governor Brown has already made his proposal, which was heavily criticized by unions and employee groups.  Last week, however, another group announced that they had fallen short in their attempt to put pension reform on the ballot.
It is in this political context that CalPERS must operate and adjust accordingly.
Meanwhile, cities like Davis will wait and watch to see what happens.
—David M. Greenwald reporting