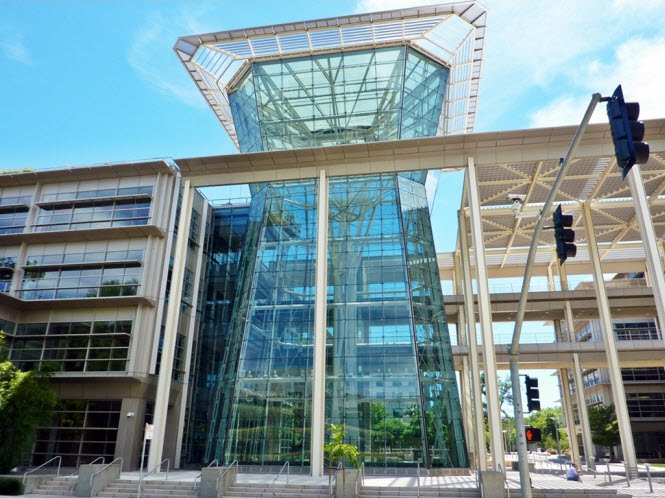 A few days ago, Republican Senators Bill Emmerson (Hemet), Tom Berryhill (Modesto), Anthony Cannella (Ceres) and Tom Harman (Huntington Beach) wrote an op-ed in the
LA
Times
, pushing for their public employee pension reform legislation.
They discussed Senate Constitutional Amendment 13, which "resulted from last year's failed negotiations with Gov. Jerry Brown over the reforms we sought and that  California desperately needs — including pension reform."
They write, "Having discussed pension reform with Brown last year, we knew there was much agreement between the governor and ourselves; SCA 13 reflects that agreement. It was clear to us that he supported virtually every tenet of our proposal. Regardless of the lost opportunity for Democrats to negotiate a meaningful budget, Brown assured Californians that he would bring his pension reform ideas forward."
And they add: "When the governor finally introduced his pension reform language a few weeks ago, none of us were surprised that it virtually mirrored SCA 13. Unfortunately, legislative Democrats have refused to set either measure for a policy hearing, effectively shutting down discussion on real reforms."
They also add: "As a group, we withstood a tremendous amount of pressure by some within our party simply because we engaged the governor. In fact, it didn't faze us when Brown's spokesman called legislative Republicans 'basically moronic' on a radio show last year; rather, we kept our eyes focused on finding solutions to some of California's biggest issues."
I think they are largely correct here, Democrats do need to get serious on public pension reform, for three primary reasons.
First, public pensions are crippling the cities.  The combination of state raids on local money and the burden of public pensions threaten to push more than a few cities toward the path of Vallejo and bankruptcy.
The irony is that many of the communities in most danger are led by Democrats.  And yet, as many critics are quick to point out, Democrats at the state level are beholden to public employee unions, and public employee unions are acting in a very narrowly defined self-interest.
In the immediate term, current employees may benefit from the current system, but in the long term, they will benefit from reforms that will bolster the pension system, keep it and cities solvent, and prevent draconian solutions from emerging.
It is this point that I tried to argue – futilely – with several members of the California Labor Federation in a meeting I had in Sacramento back in 2009.  At that time, I was told in no uncertain terms that I was to back off from criticizing the firefighters or pushing pension reform.
They argued that it was firefighters, who along with nurses and teachers, helped them roll back in 2005 efforts by Governor Schwarzenegger to harm pensions and curtail the power of unions.  Ironically enough, it was in 2005, that my wife, a labor organizer, was fighting in the same lines as Davis Firefighter Association President Bobbie Weist.
The problem is that the arrangement that firefighters and other public safety employees have – retiring at 50 with 3% of their final pay that can be manipulated and spiked – coupled with the $100,000-plus salaries, is precisely what is crippling the system.
The typical public employee who receives 2% at 60 and makes about $27,000 in pensions is not the problem.
If Democrats were to step up they could save the public pension system.  If they resist, and cities go bankrupt, the public will reach a breaking point and we will end up with the Proposition 13 of pension reform – something that fixes problems in the pension system that do not exist.
That was my chief concern in 2009, and remains my chief concern now.
The fact that a group of Republicans are willing to go along with the governor's pension reform proposal means that we are still operating in a space where the essence of pension reform can be achieved, while preserving the defined benefits system.
If we lose that, then the world changes drastically.  I do not support either a defined contributions system or even a hybrid system.  It moves too much of the risk onto the lower-tiered employees.
In a recent analysis by the California Public Employees' Retirement System about the hybrid system: "The proposed hybrid plan is expected to result in a shifting of risk from the employer to the member."  They add: "The member is expected to see an increase in risk because the defined contribution portion of their benefit is not guaranteed and accordingly will be exposed to investment return volatility."
Some may wonder if that is not what they want, since the employer would see "a smaller" and "less volatile defined benefit."
However, "CalPERS argues that the lowered risk for an employer 'does not necessarily mean lower cost.' "  They add, "Even though the total retirement benefits provided to the member by the proposed hybrid plan are lower than those currently in place, the expected savings are generally not significant and for the State plans, cost increases for some plans may largely offset cost savings in other plans."
There is a caveat, "For local agencies, cost savings will vary significantly but are expected to be greater than for the State."
For me, as well as many on the left, there is concern with a number of the points that the governor's plan addresses.
The governor's plan ends additional retirement credit purchases, ends retroactive pension enhancements and pension holiday, mandates that employees pay half the normal costs, limits the hours and wages for those who return to government work, calculates benefits based on a 3-year average rather than final salary, narrows the definition of wages to prevent spiking, raises the retirement age and sets a minimum length of service and age, among other things.
In short, I believe that the worst excesses of the pension system – spiking and lack of employees paying their fair share, along with lowered retirement age – are addressed by Governor Brown's proposal and if we enact those portions, we can save the defined benefits system from itself.
However, if Democrats do not get serious about these changes, they may preserve the existing system for a few years, but ultimately they will lose the pension system altogether.  Those are the stakes in this battle, and Democrats are currently in denial.
As the Senators write, "The majority party needs to take up public employee pension reform in a meaningful and responsible way by giving SCA 13 and the governor's pension reform proposal a true hearing."
They argue, "SCA 13 seeks to address not only the 'easy' fixes we all agree on, such as spiking and double dipping, but also addresses the underlying structural issues that contribute to the problems faced by state and local governments. Moreover, SCA 13 ends pension abuses, reduces our unfunded pension liabilities and controls costs to ensure the sustainability of our public employee pensions."
While I do not agree on hybrid plans, I think their proposal is solid and deserves a fair hearing.  At least they are willing to work across the aisle.  As they note, "Accepting partisan gridlock as the status quo does nothing to fix California."
I agree, it is time for the Democrats to get serious about public employee pension reform.
—David M. Greenwald reporting