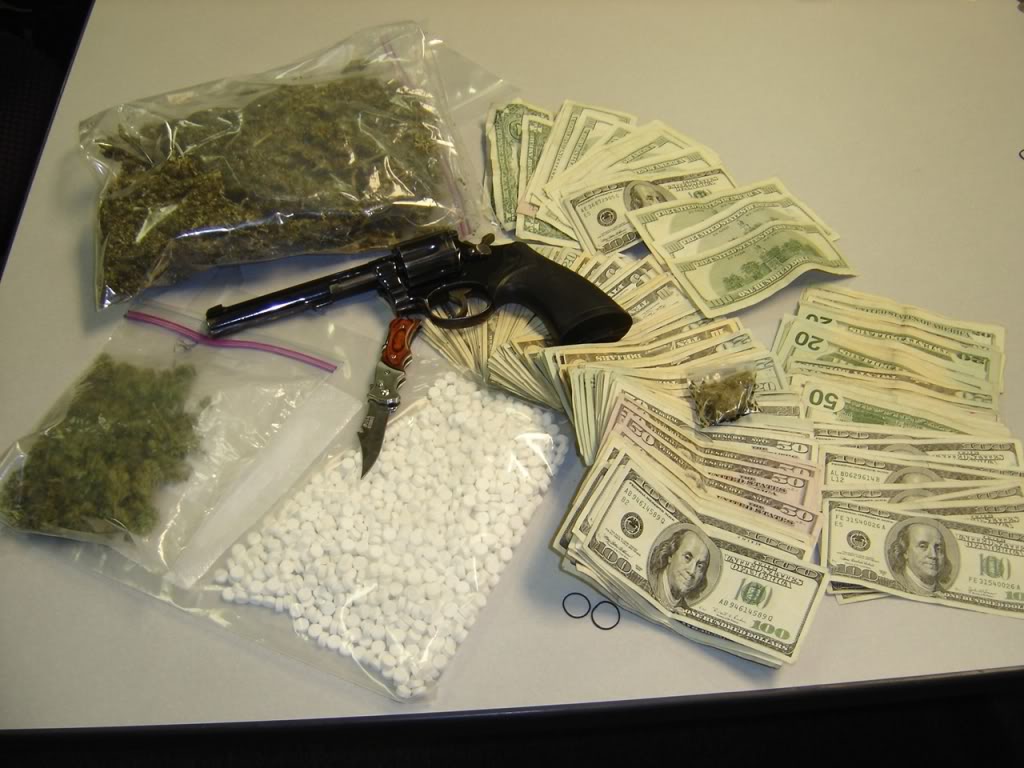 Senator Mark Leno last  week introduced legislation that would revise the penalty for simple drug possession under the state law, from a felony to a misdemeanor.  It is legislation that follows the lead of 13 other states, as well as the federal government.
The new legislation, according to a release from Senator Leno's office, SB 1506, does not apply to anyone involved in selling, manufacturing or possessing drugs for sale. The bill would help alleviate overcrowding in state prisons and county jails, ease pressure on California's court system and result in millions of dollars in annual savings for both state and local governments.
"There is no evidence to suggest that long prison sentences deter or limit people from abusing drugs," said Senator Leno, D-San Francisco. "In fact, time behind bars and felony records often have horrible unintended consequences for people trying to overcome addiction because they are unlikely to receive drug treatment in prison and have few job prospects and educational opportunities when they leave. This legislation will help implement public safety realignment and protect our communities by reserving prison and jail space for more serious offenders."
SB 1506 will significantly reduce prison and jail spending, allowing local and state government to dedicate resources to probation, drug treatment and mental health services that have proven most effective in reducing crime. It will also help law enforcement rededicate resources to more serious offenders. The Legislative Analyst's Office estimates reducing penalties for drug possession will save counties about $159 million annually, in addition to yearly savings for the state totaling $64.4 million.
The bill is co-sponsored by the ACLU of California, Drug Policy Alliance, Ella Baker Center for Human Rights and the California NAACP.  Under current law, possession of drugs is a felony punishable by up to three years in prison.
"The war on drugs has been an abysmal failure we can no longer afford," said Allen Hopper, Criminal Justice and Drug Policy Director at the ACLU of California. "California voters agree the punishment should fit the crime, and a felony for simple possession is ridiculous.  Those who are addicted to drugs need treatment, not a jail cell and a felony conviction with severe and life-long consequences, like reduced access to job opportunities, student loans and small business loans."
Across the country, 13 states, the District of Columbia and federal laws treat drug possession as a misdemeanor. Drug crime is not higher in those states. A statewide poll conducted by Lake Research Partners last year showed that most Californians do not approve of lengthy prison sentences for minor drug possession. Nearly three-quarters (72%) of California voters strongly support the penalty reform proposed in SB 1506.
Others have criticized the proposal.
John Redman, executive director of Californians for Drug Free Youth, said, "It sends a mixed message to our youth that drugs are not a big deal, that taking drugs is not a problem."
Carla Lowe, founder of Citizens Against Legalizing Marijuana, said, "To have drug possession treated with a slap on the wrist like a ticket is unconscionable."
But other have pointed out that the current approach is not working, and it is costing taxpayers millions of dollars.
"In fact, the experience of these other states when treating drug possession as a health issue has resulted in better public safety outcomes, which can result in safer communities," said Senator Leno.
"This is an excellent step toward fixing our broken criminal justice system and making realignment work better," said Margaret Dooley-Sammuli, Senior Policy Advocate with the ACLU of California. "By changing this offense from a felony to misdemeanor, we can still hold individuals accountable for their actions while taking a huge burden off of county jails and protecting access to drug treatment. This will save millions of dollars annually, money that can be invested in schools, health care, and local law enforcement."
"The California Hawaii State NAACP is excited to work with Senator Leno and the Legislature to roll back the inappropriately punitive approach to drug use and drug addiction," said Alice A. Huffman, president of the California Hawaii NAACP. "These flawed drug policies mostly target African-American and Latino communities in California and they must be replaced with evidenced-based practices that address the root causes of drug use and abuse in our state and in America."
In October of 2010, Govenor Arnold Schwarzenegger signed into law SB 1449 that reduced possession of an ounce or less of marijuana from a misdemeanor to an infraction, with a maximum punishment of a $100 fine.
"I am signing this measure because possession of less than an ounce of marijuana is an infraction in everything but name," said Governor Schwarzenegger. "The only difference is that because it is a misdemeanor, a criminal defendant is entitled to a jury trial and a defense attorney. In this time of drastic budget cuts, prosecutors, defense attorneys, law enforcement and the courts cannot afford to expend limited resources prosecuting a crime that carries the same punishment as a traffic ticket."
That bill was also authored by Senator Mark Leno.
"Marijuana possession has a unique status under current law, as it is the only misdemeanor that is not punishable by any jail time," said Senator Leno.
—David M. Greenwald reporting