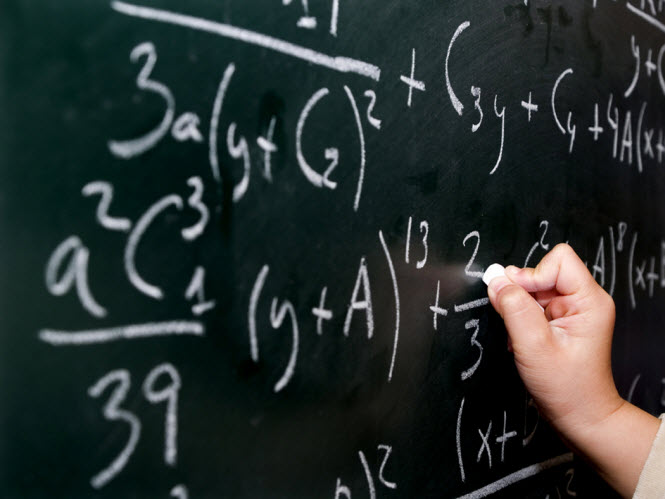 The Election is rapidly approaching for Measure C, the extension of the district's current parcel tax for another five years.  We have received some reports from around the community about illegally-placed signage.
It appears that the No on C people have an inadequate understanding of the laws on permissible sign usage.  They posted a complaint on the Davis Enterprise comment section that "No on C signs are being stolen all over town. Is this the way C supporters are supposed to act?"
There are two problems, from what the Vanguard has been told, with the placement of signs.  The first problem is placement on private property without the permission of the owner.
One person on the Enterprise page commented: "You have put some of your signs in places where the owner didn't want them."
The No on C commenter then argued that the signs were placed "on the Mace curve on public property… I doubt anyone owns the land that close to the street."
First, they did not check to see if someone owns the land.  But second, even if they do not own the land, you run into THE LAW.
Davis Municipal Code section 12.01.120 states:
"(7) Placing of political campaign signs on public property is prohibited. No political campaign signs may be placed, fastened or affixed in any manner to any sidewalk, crosswalk, curb, street lamp post, pole, bench, hydrant, tree, shrub, bridge, electric light or power or telephone wire pole, or wire appurtenance thereof, or upon any street sign or traffic sign, or upon any other object located within the public-right-of-way, nor may signs interfere with public safety, including visual, traffic and pedestrian impacts."
Alan Fernandes, in a letter to the editor, meanwhile argues that "a no vote on C solves nothing."
He writes, "With due respect, to merely 'send a powerful message by voting NO on Measure C,' as encouraged by the opponents, lacks precisely the type of action needed to achieve the better outcomes we all desire for our schools."
He adds, "Never mind for a moment that it actually sends the wrong message, namely, that we no longer choose to invest in education and our future generations. We do not need 'messages,' we need action in this time of fiscal crisis for our state and our community."
"I admit, Measure C does not solve all of our problems," Mr. Fernandes adds, "but it does solve some, and does so by proactively maintaining the quality education that our schools and community provide to our children."
Camille Kirk, in an op-ed, notes, "At the recent budget town hall meeting, as the Davis school district staff presented their grim and grimmer slides, it was hard not to gasp at how bad the cuts will be without passage of Measure C."
"The funds from C alone would constitute almost 10 percent of the district's budget. It is misery-making to contemplate the impact on our children's futures and our community if C does not pass," she adds.
Yesterday the Vanguard published an op-ed about the impact on the school music program – which is a program that can be very important for a number of students and a program that many school districts have cut back on.
But some yesterday misconstrued that article as suggesting that this election was only about music programs.  In fact, it is about a lot of programs – in total, think about what $10 million in cuts is likely to look like.
Ms. Kirk presents one picture in her op-ed.
She writes, "Let's also remind ourselves that, without passage of Measure C, the shocking changes to our schools will include closure of school libraries (imagine that, in an age when information science and media savvy is ascendant, and California is already dead last among all 50 states in funding for public school libraries), elimination of elementary science (imagine that, in a college town with a university that has among the world's foremost biological, agricultural and ecological sciences programs); increase in class size (this, after the huge state push in the 1980s and '90s to build schools sized to support smaller classes due to measured improvement in learning); and reduction in reading support programs, athletic programs, nursing and counseling services, and access to core classes in secondary grades."
She also addresses both of what I call the ludicrous arguments that the No side has concocted, due to a lack of having a case.
The first argument is that this is really not an extension, but rather a new tax.  It is based on the idea that the length of the tax is five years rather than four, combined with the inflation adjuster clause.
That is a thin argument, as basically the tax is the same rate that the current tax is.  If there were no inflation adjustment attached to it, then you would basically get less spending power as now, perhaps by as much as 10 to 15 percent in five years from now.
There is a reason why you have to adjust for inflation, to compare spending from the past to the present and future.  That does not make it a new tax or a tax increase.
Writes Ms. Kirk, "No doubt you've read letters and voter information that outline that this measure is essentially a combination and renewal of two existing parcel taxes; it is not an increase; it is a five-year renewal, which allows the district more stability in planning budgets for the next few years; the vote is happening now because we need to know what revenue we can count on next year; and that a strong public school system demonstrably supports higher and more stable home values."
The other phony argument against Measure C is the mail-in ballot complaints.  The lack of security and secrecy has been so thoroughly debunked that the fact that the opponents even raise the issue demonstrates their intellectual dishonesty.
Ms. Kirk writes: "There are those in our community who are opposed to the mail-in ballot. I, too, happen to like going to my polling location, and showing my child representational democracy in action. But, moving to mail ballots for single-vote elections is more cost-efficient and responsible stewardship of public monies, and is analogous to the already common practice of mail-in absentee ballots."
I understand those who wish to oppose this because they have trouble making ends meet given the economy.  But I view overall education as an investment in the future.  The more we spend now, hopefully the less we spend in the future on social programs and incarceration.
The kids of today who receive Davis' fine education will be taxpayers in the future and will pay back our small investment in huge future returns.  But ultimately that is a decision that each voter needs to make for himself or herself.  That is the great thing about democracy, everyone has different values and priorities.
We can have differing sets of opinions, but we need to start with the fact base.  When the No on C people make disengenuous and dishonest arguments, it serves to undermine the process.
—David M. Greenwald reporting