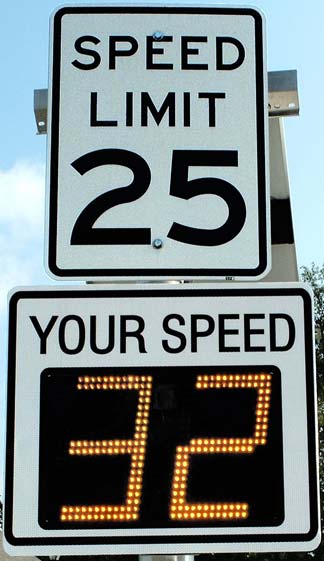 The December death of Megan Glanville, a Davis resident originally from Chico, has pushed the city to take further steps to protect pedestrians and others at the intersection of Russell Blvd and Lake Blvd on the westernmost outskirts of Davis.
Staff has come forward with a consent item, based on council's direction to staff to evaluate Russell Boulevard west of SR-113 and other high-speed rural roads entering the City, for possible traffic safety improvements.
Based on staff's review of the intersection of Russell and Lake, they suggest three short-term improvements "to help improve visibility and slow Russell Boulevard traffic at the Lake Boulevard intersection."
First, they want to improve the intersection to an all-way stop, as opposed to the current condition where Lake Blvd drivers stop but not Russell Blvd drivers.  Staff argues, "Stop warrants are narrowly met, based on a recent vehicle count done in late 2011."  They add, "This is a 'tee' intersection with Lake Boulevard stopping at Russell Boulevard. There is also a bike path connection across from Lake Boulevard that stops on Russell Boulevard (the fourth leg of the intersection)."
Second, they plan to install a flashing beacon at the intersection which would flash red in all directions to alert drivers of the all-way stop intersection.
Finally, they would add street lights at each quadrant to improve the lighting at the intersection, for a total of four additional street lights.
Reports staff, "Staff is preparing preliminary plans and a cost estimate for these proposed improvements. This short term improvement will be presented to the Safety and Parking Advisory Commission prior to returning to Council for consideration."
"Following the Corridor Study, should any of the improvements noted above be inconsistent with the long term improvements, the materials can readily be removed and stored for use elsewhere in the City," they add.
This area has been a problem for some time, however, last October, the county staff announced the need to raise speed limits west of Lake Blvd due to the unenforceability of current speed laws.
The County Board of Supervisors, after hearing safety concerns from residents along the corridor between Lake Blvd and Pedrick Road, declined to do so, but staff argued that current speed laws were not enforceable.
At that time, Supervisor Don Saylor recommended for the four roads studied that there be additional study for the next year, to include consideration of traffic-calming measures and to look toward a state law change.
One of our suggestions at the time was posting the speed limit – which is currently not visible for drivers moving from northbound Pedrick to eastbound Russell, and adding stop signs.
Then in late December a fatal accident occurred at the intersection of Russell and Lake.  Officers determined that 61-year-old George Souza (a Woodland resident) was driving his Ford Pickup eastbound on Russell Boulevard.
25-year-old Megan Glanville (from Chico, but currently living in Davis) was crossing Russell Boulevard as a pedestrian where Russell intersects Lake Boulevard.  As Megan Glanville crossed Russell, she was hit by the pickup truck driven by Mr. Souza.
Megan Glanville suffered severe injuries, including head trauma. She was rushed, by ambulance, to the UCD Medical Center in Sacramento. She would later die from these injuries.
At the time, police said that they did not believe that drugs or alcohol were a factor in this incident, but they suspected that the heavy morning fog played a role.
The problem with the entire stretch of road on Russell, that begins as soon as Arlington Blvd veers off from it, is that it looks like a rural road for a stretch of perhaps a mile to a mile and a half.  But it is not a rural road.
The press release did not list the speed, but this is the exact problem that was brought up at the meeting with the Board of Supervisors back in October.
The county was concerned about the enforceability of the speed limit, and that was their impetus for wanting to raise the speed limit on this stretch.
Staff argued, "These actions will bring affected speed limits into compliance with the California Vehicle Code (CVC) and California Manual on Uniform Traffic Control Devices (MUTCD) and ensure that the posted speed limits are enforceable under state law."
The California Vehicle Code (CVC) and the California Manual on Uniform Traffic Control Devices (MUTCD) govern the criteria for establishment of speed limits. The CVC sets the basic speed limit for two-lane, undivided highways at 55 mph.
According to the staff report, "Setting speed limits outside the guidelines constitutes a speed trap, under the CVC, and those speed limits are not enforceable using radar."
That is based on the premise that they are required to set speed limits in the 85th percentile, that is, a speed at which 85% of the drivers will drive at a reasonable speed for the road and conditions.
"To establish a speed zone less than 55 mph the agency must conduct an E&TS [Engineering and Traffic Survey], including a speed zone survey," the staff report argued.
According to Panos Kokkas, the Yolo County Assistant Director of Planning and Public Works, they did a speed survey last year that showed the 85th percentile for Russell Blvd was 49 mph, which he characterized as "rather high compared to the posted speed."
Based on that, he argued that the speed limit would need to be 50 mph, but due to the residential areas, school, children and churches in the vicinity, they determined that they could lower that to 45 mph.
According to Mr. Kokkas, if the speed limit is not raised, it would go back to 55 mph, which is the basic non-posted speed limit, and people driving 55 mph or less could not be cited.
Concerns were raised that raising the speed limit would further drive up the speeds.  But Mr. Kokkas, citing limited data from a pilot study conducted in Davis, argued that they should find that the actual speeds remained constant, despite the increase in the posted speed limit.
The motion made by Boardmember Don Saylor and passed by the Board of Supervisors instructed their staff to look into road-calming measures.
Supervisor Matt Rexroad, while concerned about raising speed limits, was concerned with the overall cost of such measures.
Now the city has at least gotten involved on their side of the city limit, but more must be done between Lake and Pedrick to protect public safety and the safety of children, who utilize church facilities and are being transported to and from school.
—David M. Greenwald reporting