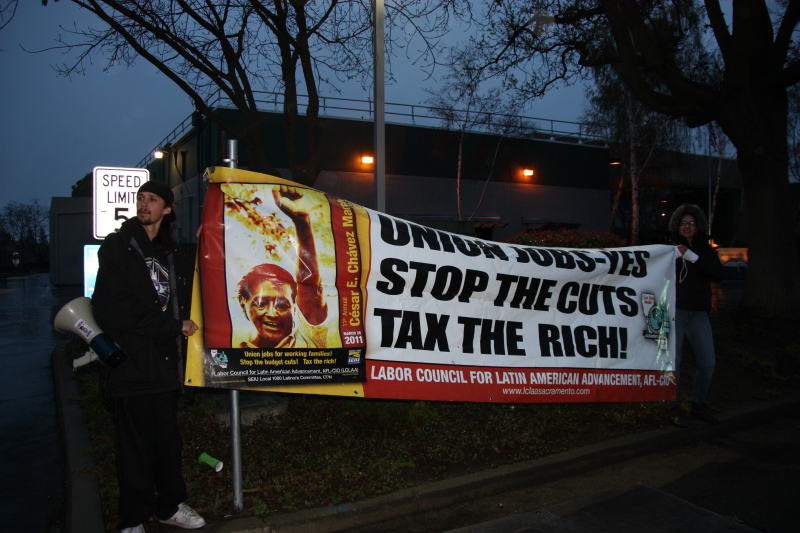 Occupy groups from across the region converged on Davis this morning to protest and block operations of Monsanto.  The protest is part of a "Global Days of Action to Shut Down Monsanto" in dozens of U.S. cities and several countries.
"We are calling for a 'global class-action' against Monsanto. We are joining the world in solidarity to demand a ban on all GMO foods and hold Monsanto accountable for its actions throughout history from Agent Orange to deforestation to current and past deaths to preying on small farmers through a broken court system and also through International Free Trade Agreements," said Steven Payan, one of the Davis protest organizers.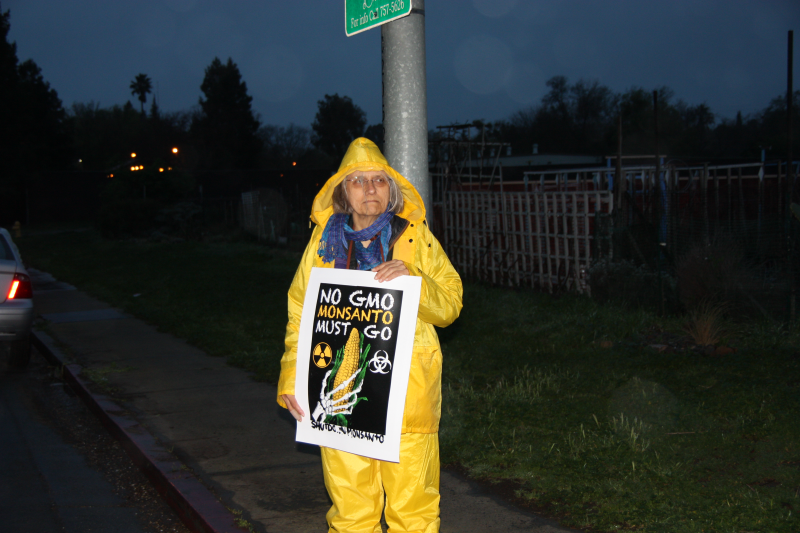 Monsanto has been linked to massive pollution, including the poisoning of drinking water, genetically-modified crops and seeds, chopping down rain forests and other types of social justice violations and environmental destruction.
Several countries, including Brazil, India, Haiti, Peru, France and others in Europe, have enacted recent bans or restrictions on Monsanto and its GMO foods. People worldwide are demanding restitution for hundreds of thousands of deaths, birth defects, suicides and ailments linked to Monsanto. 300,000 organic farmers recently sued Monsanto, said Mr. Payan.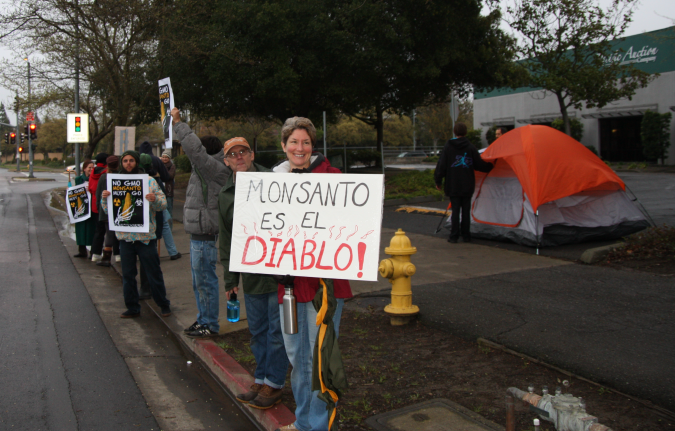 A relatively modest group of people braved light rain and wet conditions to block three entrances to the Davis plant. However, the threat of action and a confrontation caused Monsanto to decide to tell workers to take Friday and Saturday off.
"I received word from the security that work was cancelled today," Steven Payan said.  "We shut them down before they got started."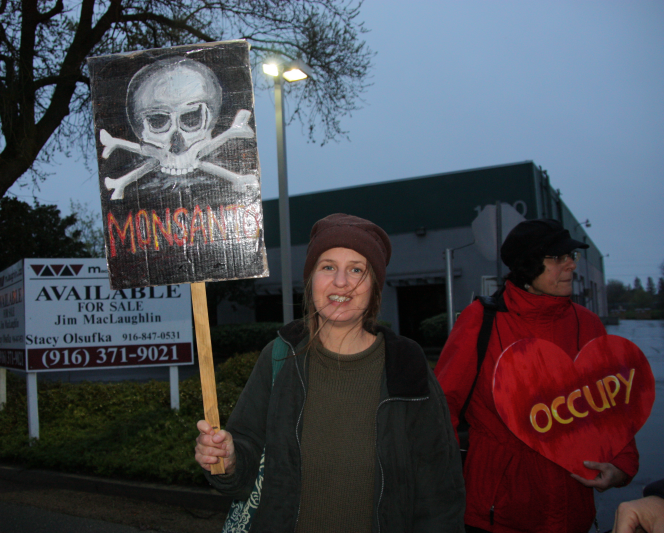 Protesters were claiming victory.
"We had a victory here today, Millions Against Monsanto shut down this site.  We have a mission complete today," Mr. Payan told the Vanguard.
Mr. Payan expects hundreds of people to come through, throughout the day.  There were likely 50 as early as 7 a.m. this morning.
Davis Police gathered in the school district lot across the street, monitoring the situation.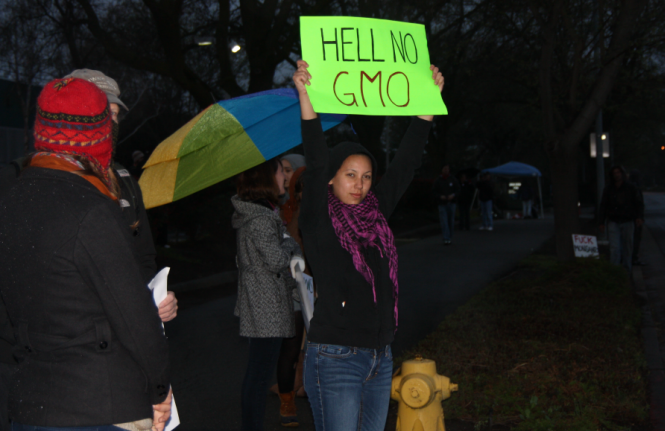 Lt. Paul Doroshov told the Vanguard, "We've got our resources gathered, our goal is to allow them to exercise their First Amendment rights in a legal fashion to get their message across."
"Our actions will once again be dictated by their actions, what they [do]," he said.  "As long as its peaceful, and for the most part legal, we're  just there to make sure it stays that way."
Lt. Doroshov added, "I can't exclude all uses of force. Again, our actions are going to be dictated by their actions.  As long as they're peaceful and they're legal – that's what we're hoping for.  We're hoping we're just there on standby to do that and keep the peace.  If there are factions within that group that want to escalate it – that's on them and we'll just act accordingly."
—David M. Greenwald reporting