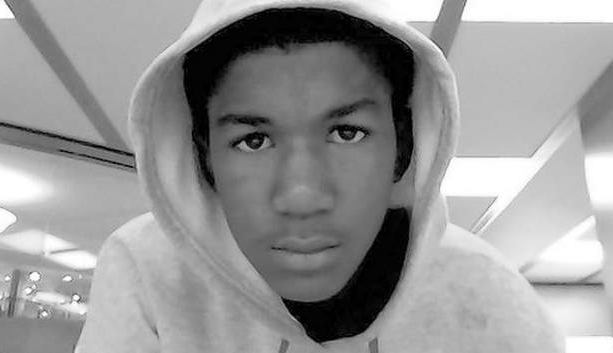 A number of people have noted to me over the past few weeks that I have been unusually quiet about the Trayvon Martin shooting.  The truth is that I have withheld judgment on this case, and thus commentary, precisely because something did not sit well with me.
This is indeed a horrible tragedy and my heart goes out to the family of Mr. Martin.  But frankly I am appalled at the conduct of the media and in particular the TV networks who, for some time, seemed to be seizing on the thinnest of reeds to condemn George Zimmerman and make this into an act of racism.
I am going to state here at the start – I do not know what happened, I'm certainly not about to defend the shooting of Trayvon Martin, I have problems with Florida's vigilante laws and I have problems with Mr. Zimmerman carrying a firearm, which likely contributed to this tragedy.
However, the fact is, much as I thought Casey Anthony got a raw deal by the media, I think it has been ten times worse for George Zimmerman, and the culprit appears to be NBC News.
We start with the misreporting, which is frankly a kind word, by NBC, apparently, of the 911 call. NBC is, of course, claiming an error.  Right.  They apologize: "During our investigation it became evident that there was an error made in the production process that we deeply regret. We will be taking the necessary steps to prevent this from happening in the future and apologize to our viewers."
The error made it sound like Mr. Zimmerman called to report the suspicious person because he was black. The accurate statement makes it clear that Mr. Zimmeman reported the suspicious person and was asked by dispatch his race and only then reported that "he looks black."
Big difference, wouldn't you say?  That does not mean that Mr. Zimmerman should have drawn this kind of attention, because as we know he was likely on the phone with his girlfriend, and so this description: "This guy looks like he's up to no good. Or he's on drugs or something. It's raining and he's just walking around, looking about" could frankly describe me in the midst of an animated discussion.
Bottom line, Mr. Zimmerman may have erred in judgment here, he may have erred in judgment because Mr. Martin was black, but that is not an excuse for the networks to have completely botched the reporting on the 911 call.
It was reported, "An internal NBC News probe has determined a 'seasoned' producer was to blame for a misleading clip of a 911 call that the network broadcast during its coverage of the Trayvon Martin shooting, according to two sources at the network."
Of course, they call it "a very bad mistake" but "not deliberate."  Does anyone really believe that?
The media, it turns out, botched the reporting on the video, as well.  The media reported that there were no signs of injury on Mr. Zimmerman.  People close to Mr. Zimmerman suggested that the video was simply grainy and did not have the kind of detail needed.
Turns out an enhanced video, done this time by ABC News, shows signs of injury on Zimmeman's head.
ABC's Matt Gutman said the network re-digitized the video to reveal what appears to be "a pair of gashes or welts" on the back of Zimmerman's head.  Mr. Zimmerman told investigators that Mr. Martin "jumped him from behind, punched him in the nose and pounded his head into the sidewalk."
Now there may be evidence that this is what had happened.
Let us step back from the lousy reporting on this matter to look at the bigger picture, at least from my perspective.
The fact is that we do not know what happened.  The news media got details of this – critical details – wrong.  There was a rush to judgment on this matter.  There are people who were, quite frankly, ready to convict Mr. Zimmerman of murder and a hate crime.
Some people might be surprised to hear me report this.  They would expect the Vanguard to jump on the bandwagon.  But we have spent too much time in the courtroom watching assertions and allegations dissolve into unresolved gray areas to believe that there could be such a black and white picture emerge, to have the police and investigators for the prosecution simply ignore it.
We have been fighting against wrongful convictions, which result from anything from prosecutorial misconduct to eyewitness error, and now we are going to jump on the bandwagon of prosecuting a guy based on thin reeds and innuendo?  No, I don't think so.
Do I trust the police or the Seminole County State Attorney's Office to get this right?  Not exactly.  But I trust them more to get it right than a bunch of hungry reporters itching for a quick bang from their story.
This case is everything that is wrong with crime reporting in this country.  It is sensational.  It is hastily performed.  It relies on very thin reeds of evidence on its basis.  And often the assumptions do not hold up to careful scrutiny.
The result in a lot of these high profile cases is the defendant gets railroaded and the public is shocked when the person is either not prosecuted or is acquitted.
The Casey Anthony case is a classic example.  The prosecution did not have the evidence to directly link Ms. Anthony to the death of her daughter.  In fact, to me it is not even clear that they have proved it was a homicide.
One common thread in this present case, to the Casey Anthony case, is the presumption that we will know how to read the body language of a killer from the body language of someone involved in some horrible accident.
One of the thin pieces of evidence that people have suggested in the present case is that Mr. Zimmerman was calm and almost matter of fact during the video of Mr. Zimmerman's police station encounter.
I think we need to stop presuming we know how someone is going to react to a horrible tragedy.  Recall Cameron Todd Willingham, whose kids were tragically killed in a fire.  Mr. Willingham was convicted of arson and executed based on faulty forensic science investigation.
But one of the key pieces of evidence was his reaction to the tragedy, where he was seen the night of the death drinking and partying it up.  Witnesses surmised that meant he was guilty because that is not how they think a mourning father would react to the death of his children.
We now know, based on new scientific examination of that evidence, that there was no arson and therefore no crime.  What we should learn from that is that we do not know how someone is going to respond to horrible news and maybe, just maybe, it is not going to be the way we think someone ought to react.
But when the media gets together in these frenzies they throw out all logic and get to the witch hunt.
So instead of trying and convicting the guy in the press, let us allow the professionals to conduct their investigation and try to get this one right.  There will be plenty of time for second guessing later, but any second guessing should be done based on thorough and complete investigative journalism rather than hunches and guesses.
I sympathize with the family of Trayvon Martin.  I am concerned about his death and feel that it was not necessary.  But I want to know the truth about what happened before I decide what went wrong.
—David M. Greenwald reporting
Don't forget to follow us on Twitter! – https://twitter.com/#!/DavisVanguard