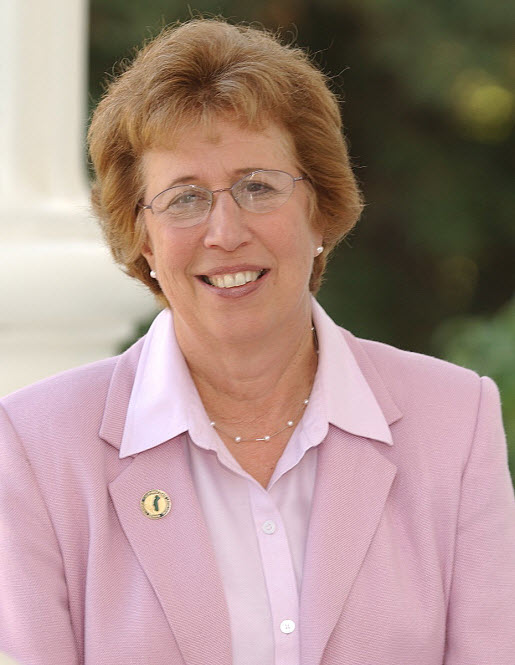 While legislators such as Speaker John Perez and the always-outspoken Senator Leland Yee, along with Lt. Governor Gavin Newsom, immediately responded to the report, Davis' own legislators took a more reflective and reserved approach.
Finally, on Thursday afternoon, both Assemblymember Mariko Yamada and Senator Lois Wolk issued statements on their reaction to the reports from Cruz Reynoso and his Task Force and from the Kroll Team.
"I have spent the last day reading the extensive report spearheaded by former state Supreme Court Justice Cruz Reynoso regarding the UC Davis pepper spray incident of November 18, 2011.  I would like to thank the task force for their thoughtful and deliberate process," Assemblymember Yamada said in a statement.
"This long-awaited report gives a comprehensive account of what occurred that grave day at UC Davis, and provides specific recommendations for moving forward from this incident as a campus and a community," the assemblymember continued.  "I have personally spoken with Chancellor Linda Katehi and am confident that what we have all learned from the report will be incorporated quickly to prevent a future recurrence."
"This has been a difficult time not only for the Davis community, but for all those who are justifiably angry about the public disinvestments in higher education and many other public services.  This report is also the first step towards holding those responsible for the incident accountable.  Let us now refocus on healing the wounds we have experienced and restoring the world-class education for which UC Davis is already known," she concluded.
While Assemblymember Yamada's report was general, Senator Wolk's statement was more pointed and more specific.
"I have read the full Reynoso Task Force Report, including the Kroll Report within it that provided the detailed information relied upon by the Task Force to make its findings and recommendations," Senator Wolk said.  "I found both reports to be thorough and terribly sobering."
She continues: "The complete system failure identified by the Task Force goes far beyond the shortcomings of any of the individuals involved and the decisions they made."
She adds, "There must be an immediate overhaul of the decision-making process at UC Davis in response to civil disobedience and other campus crises.  Significant elements of the UC Davis community have lost trust in their institution and without a high level of trust the campus cannot succeed in its mission."
The senator said, "That trust cannot be restored without significant changes in campus policies and procedures."
"I am particularly struck by several of the problems identified by the Task Force," she said enumerating her concerns which include:
The poor lines of direct communication and lack of clear and decisive decision-making that permeated all levels, from the Chancellor, through her Leadership Team, to the Chief of Campus Police, all the way down to the officers on the ground.
The lack of common understanding about what decisions had been made, how they were made, who made them, how they should be carried out, and how to respond to changes in a crisis situation.  Nobody appears to have been truly 'in charge.'
The need for a clear campus policy regarding civil disobedience that appropriately balances the sometimes competing interests of freedom of speech with other missions of the university, as well as clearly understood procedures for responding to different scenarios.
"The Task Force recommendations will require a major effort by UC Davis to implement.  It cannot be done just by tinkering here and there, or simply changing personnel.  The problem is systemic," she said.  "It will also require a major effort by the UC Office of the President to assist all UC campuses in developing the appropriate polices, crisis management practices, and special police officer training that are required to appropriately respond to civil disobedience on a university campus."
"I applaud the work of Justice Reynoso and the rest of the Task Force.  I regret it took this long for the report to become public.  We should not need to wait another six months for significant changes to be implemented and the restoration of trust and common purpose to begin," she concluded.
Previously, other legislators had weighed in on the report.
Senator Leland Yee, a frequent and fierce critic of UC and defender of free speech, issued a statement saying: "I am very pleased with the thoroughness of the task force report. As the report indicates, the pepper spray incident was a massive failure by the UC Davis administration and police force."
He added, "This report allows President Yudof to hold his campus leadership accountable. It also lays the blue print for effectively handling such situations in the future and helps ensure such an incident never happens again. I commend the task force for recognizing the scope of this problem and respecting the free speech rights of students."
Speaker John Perez said Wednesday, "Today's report on the November 18 pepper spray incident at UC Davis clearly shows the systemic and administrative problems that led up to an outrageous and excessive use of force against peaceful student demonstrators. The report demonstrates that UC Davis officials are responsible for allowing the incident to occur, both in failing to provide clear guidance to the campus police, and in their oversight of the police themselves, as evidenced by the fact that the officers were neither authorized, nor trained, in the use of the specific type of pepper spray used on the students."
He added, "Officials at UC Davis must be held accountable in addressing the very troubling revelations that this report has brought to light, and I will work with my colleagues on the Board of Regents and in the Legislature to ensure that they are held accountable in that work."
Lt. Governor Gavin Newsom added: "This is a very serious issue and I appreciate the task force's candor in its conclusion, 'Our overriding conclusion can be stated briefly and explicitly. The pepper spraying incident…should and could have been prevented.' "
He added, "The task force made numerous recommendations that I am sure the UC Regents will be discussing at our next meeting in May. And while the report was clear there were individuals and procedures that directly and indirectly led to this unacceptable incident, the task force was not asked to make recommendations for disciplinary action."
His statement concludes, "While there is a concurrent internal affairs investigation ongoing into the conduct of the police, the findings in this report make it clear that immediate and demonstrative action must be taken by the Chancellor and UC President to restore the public trust in UC Davis and the UC system."
On Thursday morning, Davis Mayor Joe Krovoza also issued a statement, "The Reynoso Report highlights the critical need for careful and clearly crafted protocols for situations such as protests — or any action involving large groups on both the government and citizen side of a situation.  In a university community as everywhere, we must learn from the past as we prepare for the future.  The Reynoso Report provides just such an opportunity."
He adds, "I have been very pleased with the City's handling of protests under the leadership of Chief Black.  Yet no institution should ever be above a forward-looking review.  Thus, the city will use the report as a catalyst and resource to re-double our efforts to ensure we have all needed protocols in place for decision making and police response."
—David M. Greenwald reporting