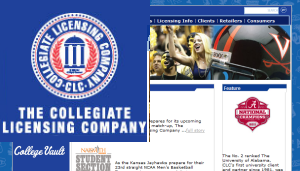 Just when you think you have seen everything, something comes up and just simply makes you shake your head.  Every so often we get emails from attorneys accusing us of copyright violations or other things.
In one case, attorneys for a plaintiff in a lawsuit attempted to find out information about the true identity of a poster.  That one we fought and we prevailed in court.
In another case, an attorney told us to change the name of our court watch wing, because they had "dibs" on the term "Judicial Watch."  It was better not to fight that one.
But this one takes the cake.
Dear Sir or Madam,
The Collegiate Licensing Company is the authorized trademark licensing representative of the University of California Davis. It has recently come to the University's attention that a user on your site is using the University's mascot name, Gunrock, as his username. You can view a posting by "Gunrock" at the link below. The University is concerned that visitors may believe that this user is associated with the University. Would it be possible to ask this user to choose a different name?
Thank you for your assistance in this matter.
Sincerely,
Kortny Ficke | Online Enforcement Assistant
IMG College/The Collegiate Licensing Company
290 Interstate North Circle | Suite 200 | Atlanta, GA 30339
She gives a website that takes us to the Collegiate Licensing Company.
Are you kidding me?  My first reaction is to tell this person to go pound sand.  I mean, get over it.  No one thinks "Gunrock" is actually the California Aggie Mascot.  People are free to create whatever moniker they want here.
To answer their question, no, it would not be possible to ask this user to choose a different name.
But then I thought, you realize someone is actually paying this woman, Kortny Ficke, to do this.
I want to know who is paying her, how much she is getting, and where the money is coming from.
I sent a request to UC Davis to find out this information, but as I look at the website for the CLC, I wonder if they aren't their own independent company that handles licensing issues for all universities.
Whatever it is, I'm sure they have better things to do with their time and money than to worry about the name under which someone posts on a local website.
Then again, maybe not.
—David M. Greenwald reporting