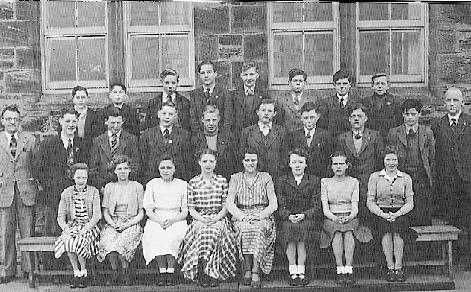 It was a statement that certainly jumped out of at us as we read the report by the Reynoso Task Force and Kroll.  The statement made by John Meyer seemed like a statement from another time.
He explained, "Our context at the time was seeing what's happening in the City of Oakland, seeing what's happening in other municipalities across the country, and not being able to see a scenario where [a UC Davis Occupation] ends well . . . "
He continued: "Do we lose control and have non-affiliates become part of an encampment? So my fear is a longterm occupation with a number of tents where we have an undergraduate student and a non-affiliate and there's an incident."
He would go on to render one of the more baffling, if not ironic, statements in the report: "And then I'm reporting to a parent that a nonaffiliated has done this unthinkable act with your daughter, and how could we let that happen?"
The irony is that, through his actions, some unthinkable act did occur with people's daughters, and sons.  But moreover, it shows an almost paternalistic mindset that seems more appropriate fifty years ago than today.
While spokespersons at the university defend the statement as just reflecting the caring nature of the vice chancellor, a few in the community have taken offense to the statement.
Elizabeth Freeman, a UC Davis Professor of English noted not only the quote from the vice chancellor, but also similar words from Chancellor Linda Ketahi.
Chancellor Katehi's words were: "We were worried at the time about that because the issues from Oakland were in the news and the use of drugs and sex and other things, and you know here we have very young students . . . we worried especially about having very young girls and other students with older people who come from the outside without any knowledge of their record . . . if anything happens to any student while we're in violation of policy, it's a very tough thing to overcome."
"Apparently the decision to force the dismantling of the UC Davis Occupy encampment immediately was made because the administration feared 'outsiders' coming in and sexually assaulting young, female UC Davis students," Professor Freeman writes.
She adds, "I imagine that any female participants in the Occupy protests would find Vice Chancellor's remarks patronizing in the extreme. "
Professor Freeman moves broader, arguing that "invoking the specter of the violated child is a right-wing tactic" that she notes present both in Anita Bryant's 1977 campaign against legislation that would have prohibited discrimination on the basis of sexual orientation, and in the rhetoric in favor of Proposition 8.
She concludes, "The specter of the 'stranger' raping the young has been used to legitimize all kinds of violence.  I cannot accept leaders who would mobilize it to defend the use of force against political protest."
In a similar vein, J. Smith argues that "factual and rational views of the women were ignored. Command decisions by women were countermanded and misinterpreted."
She cites the lack of response to Griselda Castro's warning, the fact that Chief Spicuzza's orders not to use riot gear and weapons were not followed, that she reisted the 3:00 pm attack plan but "was countermanded by her officers and ignored by the Leadership Team."
A group called Reclaim UC, best known for organizing the protest at the Capital in early March, writes, "In reality, though, it's probably too generous to call these command failures 'mistakes' — they indicate something else, a sort of willful antipathy combined with authoritarian paternalism directed toward the student body by Chancellor Katehi, her 'Leadership Team,' and the UC Davis administration in general."
They add, "It is with the specter of the 'non-affiliate' that this authoritarianism manifests itself most clearly. To state this argument in stronger terms: the 'non-affiliate' is the central element that both shapes the administrative gaze and reveals its operative logic."
Reclaim UC argues, "The language of the administration depicts the 'non-affiliate' as a highly sexualized, racialized, and criminalized body, a foreign, contaminating body, a body that does not belong, that, like a cancer, presents a clear and present danger, that must be quickly identified and surgically removed."
Nathan Brown, the outspoken English professor writes, "And what is it, exactly, that our tepid Vice Chancellor has in mind when he refers to 'this unthinkable act' that might transpire between an undergraduate and a 'non-affiliate?" Does he mean rape? It seems this is either a concept he does not understand ('with your daughter,' he says) or a word he is unable to use in a sentence."
He adds, "But perhaps he just means 'sex and other things/' Perhaps the very notion that an undergraduate — and a 'daughter' no less — might have sex with a 'non-affiliate' is an unthinkable act in the view of our painstakingly upright administrators."
Writes Professor Brown, "In brief, all that the pathetic and infantile discourse of the 'Leadership Team' has to offer in its defense is the danger of sex and drugs, of 'older people,' and the terribly frightening specter of 'Oakland.' "
He adds, "One needn't look far to find an identical sexist, paternalist, pseudo-moralistic discourse deployed in the most unbearably racist, xenophobic contexts. It is always the same thing with authoritarian bureaucrats who send in police to guard the young and innocent against those who 'come from the outside': they are more than willing to sanction brutal violence to buttress whatever obscene fantasy of purity serves as their faulty moral compass."
There is a notion of in loco parentis that permeates this discussion.  However, as many note, the application of the concept has largely disappeared in higher education.
Prior to the 1960s, universities placed a great deal of restriction on students in their private lives – these included curfews, one-sex dorms and expulsion for morally undesirable behavior.  However, these paternalistic notions began to disappear in the 1960s, first through a 1961 Supreme Court decision that ruled that Alabama State College could not summarily expel students for moralistic violations without due process.
It is easy enough to dismiss this criticism as coming from radicals, twisting and torturing the words of those in authority.  The problem I see is that there is an irony here that some are missing.
The justification of launching a police action was ostensibly to protect the student from the outsider; make no mind at this point that the report finds that they failed to sufficiently test their theories and determine whether there truly were outsiders.
But more importantly, the very action carried out with poor planning, no apparent legal basis, and executed poorly, spinning out of control, actually put the students at far more risk than anything they were subjected to from the few townies and recent graduates that gathered with the enrolled students.
The irony, of course, is that in trying to protect "my daughter," they ended up spraying her in the eyes with pepper spray.
At least "my daughter" would have the choice and the decision to be made, in terms of the decision to protest and join the movement.  The police action, which again appears without legal authority, thwarts that.
So in protecting people's "daughters" they endangered people's "daughters" and "sons."  In a real sense they committed the sin of Vietnam all over again and they destroyed that village in order to save it from the ravages of Communism.  So they have sprayed pepper spray in the eyes of the male and female students in order to save them from themselves.
—David M. Greenwald reporting