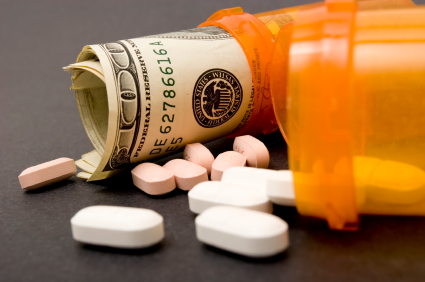 By E. Roberts Musser
A cause for concern, that has come to the forefront of public discussion recently, is the overly frequent administration of psychoactive drugs to nursing home residents.  California Advocates for Nursing Home Reform (CANHR) are strong activists against such practices.  According to a quote in their brochure Toxic Medicine: What You Should Know To Fight The Misuse Of Psychoactive Drugs In California Nursing Homes, "Tens of thousands of nursing home residents with dementia receive powerful antipsychotic drugs that are not intended or approved for their medical conditions.  Rather, the drugs are often used to sedate and control them, a terrible substitute for the individualized care they need and deserve."
It continues by noting "Antipsychotic drugs don't just hasten death, they often turn residents into people their own families barely recognize by dulling their memories, sapping their personalities and crushing their spirits.  When families win battles to take residents off these drugs, they sometimes find that the person they've always known is still there."  This issue was recently discussed at both the Yolo County Commission on Aging & Adult Services, and the Davis Senior Citizens Commission.  I would like to share three different experiences various citizens and professionals in the field have related in the commissions or to me as an individual on this very issue.
Case #1: A nursing home served residents their dinner at 5 p.m., the last meal of the day.  An elderly lady in the facility would become extremely hungry later in the evening, around 10 p.m. at night.  As a result of this woman's frustration at not being permitted to eat anything after sundown, she would get out of bed and begin hitting anyone within reach.  As a result of her physical combativeness, she was strapped to her wheelchair or bed to achieve compliance with respect to no physical violence towards other residents or caregivers.  Nevertheless the poor elder raised a verbal ruckus, yelling and screaming at being thus constrained.
A nursing home ombudsman noticed the commotion one night.  Assessing the situation, she asked management if she could try and remedy the untenable circumstance.  Management agreed, but let the ombudsman know any damage caused by the resident was the ombudsman's responsibility.  The ombudsman then fetched a warm glass of milk and some crackers.  She stood in front of the rebellious elderly woman with food in hand, as the resident sat in a wheelchair, arms and feet tied down.  The ombudsman then asked if the woman were untied, would she promise not to hit anyone.  Nodding in agreement, the woman's restraints were removed, and she was allowed to consume the light repast.  Whereupon the fatigued but sated resident promptly climbed into her bed and slept peacefully through the night.
Case #2: An older mentally ill person with dementia was very combative no matter what compassionate tactics were tried. Understandably, few nursing homes or board and care facilities wanted to take her in.  As a result, any place that did allow her to reside on the premises was forced to place the mentally ill woman in physical restraints.  It was the only way to keep this troubled lady from abusing the other residents and workers at the nursing home.  Yet given the proper dose of the appropriate antipsychotic medication, this woman would become very cooperative and act in a more socially acceptable manner.  The mental health worker who gave the Yolo County Commission on Aging & Adult Services this example asked us the following profound question: which is better, to have the woman on medication or in physical restraints all day long?
Case #3: A 90 year old man started a traveling show, visiting nursing homes with a dance partner, entertaining nursing home residents by tap dancing for them to lively music.  One resident at the nursing home would watch in fascination, peppering the 90 year old tap dancer with all sorts of questions when he visited.  It was clear to him she knew something about tap dancing in particular.  He sat down with her after the show one day, and the two chatted for quite some time.  It turned out the elderly woman used to tap dance at some period in her life.
The next time the 90 year old tap dancer visited the elderly woman in the nursing home, he brought her a pair of used tap shoes.  He took the trouble to put them on her feet and tie them for her.  This allowed the frail woman to "tap dance" to the beat of the music while in her wheelchair.  Before too many visits she was standing in place lightly tap dancing.  She now walks around the nursing home on a regular basis.  If she continues to improve, the nursing home has promised the woman she can go home for good.  Her health has improved remarkably.
Lesson to be learned: Senior citizens need to be more than warehoused in nursing homes with nothing to do.  It is important for any relatives in the vicinity to keep an eye on them and to keep them company whenever possible.  Antipsychotic drugs may be appropriate in some cases and not others, but simple common sense measures should be tried first.  Medication should be the solution of last resort.
Elaine Roberts  Musser is an attorney who concentrates her efforts on elder law and aging issues, especially in regard to consumer affairs.  If you have a comment or particular question or topic you would like to see addressed in this column, please make your observations at the end of this article in the comment section.