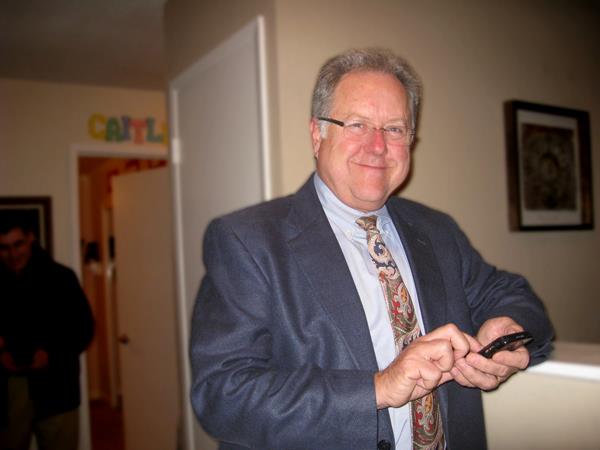 In a stunning and dramatic decision by school board member Richard Harris, he announced that he will not seek reelection to the position that he was elected to in 2007, where he helped to guide the district through budget crisis after budget crisis, and one-time fix after one-time fix.
"I want to give people enough time to know that I'm not running," he told the Vanguard.  "I'm not running because I need more time with my family and my work, but I still want to accomplish what I wanted to accomplish when I first ran."
"I still believe in public service," he said, and said that he started to think about what he could do to help the district.  "I'm not going to run but there's a November election hanging out there and I can't let that opportunity go by to try to leave a legacy that really helps fix it to the best of our ability to do."
What he is proposing is eye-opening, stunning, and improbably – a $642 a year additional parcel tax – on top of what we already have.
"I'm going to go for it," he said.  "I don't know if my board is going to go for it, but staff helped me figure out the numbers and it comes to $642 a year over and above what we got."
"If you want a gold standard of education you gotta pay for it," he added.  "That's what I think we deserve and that's what I'm going to ask the people for."
The problem, as he laid out, is that since 2007, the district has passed parcel taxes in 2007, 2008, 2011, and 2012.
Each time the district passed a parcel tax, the money was actually insufficient to prevent program cuts and layoffs.
This year the district passed a parcel tax in March and was laying off teachers the same month because the parcel tax did not cover a $3.5 million structural deficit.
"Teachers get totally frustrated because we pass a parcel tax and then we're laying people off," he said.
"I'm going to go all out to get this thing passed," he said.  "We have a November electorate.  People vote.  79% of the people voted in November 2008 and we passed Measure W with almost 76%."
Mr. Harris does not believe they can put the parcel tax on the ballot via initiative; he believes it can only come through board action which would require two of his colleagues to agree with him.
"I've done some looking into it and I don't think we can [put an initiative on the ballot] on a school parcel tax," he said.
He said that he has already consulted with Tim Taylor, his colleague and Brown Act partner.  He said that he explained the item to Mr. Taylor and Mr. Taylor said, "I'm with you."
"Remember Tim [Taylor] was a guy that always said we were shooting too low and we were going too low," Richard Harris told the Vanguard.  "Thing was, we could never afford to lose."
For the parcel taxes that previously passed, the stakes were too high to lose on.  The school district needed that funding or they would have been forced to cut programs and lay off teachers.
"I'm not saying this one we can afford to lose, but let's put it this way, we have nothing to lose," he said.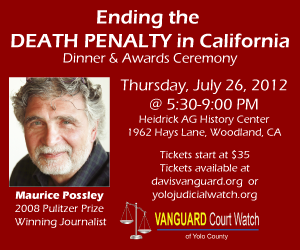 He said that if someone disagrees with him, they can run for the school board.  In the meantime, he is going to spend the same time, money and energy that he would have put into running for reelection into this parcel tax.
There are presently two parcel taxes on the books.  In May of 2011, the voters approved a two-year, $200 parcel tax as an emergency measure with the hope that the state budget crisis would be over by the time it expired in 2013.
This March, voters overwhelming approved the five-year, $320 Measure C, which replaced Measures Q and W passed in 2007 and 2008 respectively.
This new parcel tax, if the board puts it on the ballot and the voters pass it by the required two-thirds vote, would essentially replace Measure A which expires next year.
That would leave taxpayers with an increased burden from the current $520 per year to near $1000 per year.
That would certainly solve the district fiscal woes for the foreseeable future.  This would be a six-year measure.
This year, the district had to eliminate 50 positions for teachers and other employees and increase class size to close the remaining $3.5 million ongoing structural deficit.
"It's a lot of money, but don't tell me my kids don't deserve that.  My kids and the district's kids," he said.
"I would be ignoring my fiduciary responsibility to the district, and my moral obligation to my children, if I walked away from public service without proposing this course of action," Harris added. "That's what I really believe."
—David M. Greenwald reporting