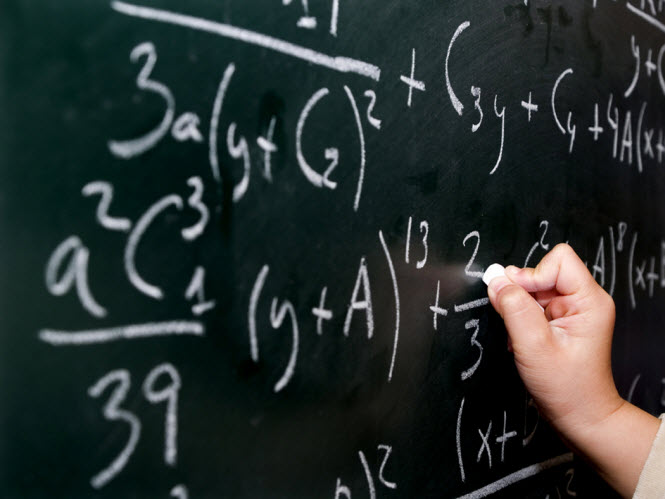 The School Board did not have a vote on Thursday night, but there is clear support at this point for putting another parcel tax measure on the ballot this November that, while falling short of the bold initiative put forward by Trustee Richard Harris, would enable the district to stay afloat during a time that more than one board member called the most fiscally troubling so far.
As Richard Harris explained on Thursday night, the $642 proposal was actually three pieces rolled into one.  The first component would be restoring the 2012-13 staffing that was cut as the result of the $3.5 million structural gap.  After the DTA balked at concessions, that resulted in 50 layoffs.
Mr. Harris estimated that in order to restore that staffing it would be $198 per parcel.
The second component would be the renewal of Measure A at $204 per parcel.
The third part would be a buffer in case Governor Brown's tax measure does not pass this fall.  That would result in a more than $4 million shortfall for the district with the ensuing trigger cuts, and the district believes it would require a $240 parcel tax to restore that funding.
The third portion would only kick in if the state voters fail to pass the tax.  While polling shows the tax is ahead, the margin is precarious and most analysts believe that the measure will fail.  Chief Business officer Associate Superintendent Bruce Colby agreed during his lengthy budget discussion.
While Mr. Harris pressed the board for his "big bang theory," his fellow board members balked at going for it all.  Specifically, they did not think it was tenable to attempt to restore the 2012-13 staffing cuts.  However, they did not preclude specific restorations and everyone supported the idea of a Measure A renewal (somewhat reluctantly in some cases) and the contingency for the loss of state triggered fund reductions.
Superintendent Winfred Roberson said he came to this district primarily because this is a community that supports education.
"We have the test scores to prove that local support makes a difference in the education system," he said.
"Now we have past, present, and future budget reductions that threaten it, actually creating a fiscal crisis for Davis Joint Unified School District, yet there's an opportunity for local control," Mr. Roberson said.  "We've made cuts in the district…  I strongly advocate that you cannot cut your way to excellence."
"I commend the board for having just the courage to look for ways to bring in revenue to our district," he added.
Richard Harris said that while he needs to leave the board to spend time with his family and working on his business, he feels like there is a lot that the board did not get to accomplish.
He said that 2007, when he was first elected to the board, it was the last year they had a COLA (Cost of Living Adjustment).  "I've had to see the excellence in education slip away from us," he said.  "Yet, every time we saw it slip away we looked internally within our community to try to find something to do locally to help solve whatever the problem of the day was."
He mentioned the recent efforts and angst over trying to get Measure A and then Measure C passed, the ability of the community to step up with one-time money through the Davis Schools Foundation, and all of these efforts to protect what he called the "Davis way."
"We do all these things and yet we still have a problem," he said.  "Because since 2007, we're being hit close to $12 million a year that we're not getting.  It keeps getting taken away from us and we're just constantly filling up that hole – not because we want to take people's taxes, not because we're in some way trying to create some monster government bureaucracy – we do it because it's for our children."
"I believe that our children deserve the most excellent education that we can give them," Mr. Harris added.
He said as he was pondering whether to run again, he decided, "I'm not going to run, instead I'm going to put all of my time and energy into trying to go back to the voter and explain to the voters, this is the program of Davis Joint Unified School District, this is how much it costs, this is the impending doom that is coming and let's try to figure out a way together to try to fix all of that."
Within the proposal is a streamlined senior exemption which would automatically roll previous exemptions over so there is no need for those who have previously taken the exemption to have to fill out paperwork – not only does this streamline the process but it avoids potential pitfalls that befell the Measure A campaign.
It will also contain an exemption for those on SSI.  And the Multi-unit rate remains at $20.
He told the board, there is no need to conduct a poll.  They know where the public stands from previous polling, as well as from the results of the previous parcel tax elections.
Tim Taylor, who supported the full concept and in the past has argued that the board and district were not asking for enough, was not there to make his case.  The other three members of the board, however, were not willing to go all the way to restoring the cuts.
Trustee Gina Daleiden argued that there were three components to do the right thing and she does not believe it is realistic or right to consider only one of those components – cuts, concessions, and the community.
"I definitely applaud your relentless optimism," Ms. Daleiden told her colleague.
"In this case we think about the community in terms of a local parcel tax, we can think about that as a piece, I don't know exactly what that number is," she said.  "You're throwing out a very big number.  I don't know that it's very realistic to think we're going to get that big of a number because it relies on just that one leg of the stool."
On the other hand, she said when we look at cuts of up to $7.5 million that look like disaster for DJUSD, she argued that they can't put it all in cuts.
"I don't think that we end up with the same school district that we have now, then if we put it all in cuts," she said.  "Nobody would want that."
She said that they are going to have to consider some "rather big rather scary" cuts and changes to the district, "But cuts to do all of it would be pretty horrific."
Ms. Daleiden would argue, however, that she does not believe that the community at large would want to include the restoration of last year's cuts in the measure.
She also addressed concerns about the fact that Measure A funding was billed as an emergency measure.
"Sheila [Allen] and I spent awhile saying that was an emergency parcel tax," she said.  "That was absolutely what I believed at the time.  Things have only gotten worse.  It's almost unpredictably worse.   If we're going to say, look, game has changed, we have new information and our first job is to protect the school district as best we can, then I'm willing to talk about continuing what you are already paying to bridge us through some additional time."
Ms. Daleiden saw the state trigger money as a critical question of local control.
Measure A plus the trigger cut money adds up to $444.  "That's steep," she said.  "I don't know if Davis has the capacity to do that."
However, it was pointed out that $204 of that $444 is already in place and the other $240 only goes in place if the statewide tax loses.
For Gina Daleiden, the starting place for the discussion looks about like that.
Susan Lovenberg and Sheila Allen ultimately agree.  Susan Lovenberg argued that she was opposed to restoring what has been cut.
One of the tricky aspects of this parcel tax is that the tax, even if passed in November, would not take effect until the 2013-14 tax year.  That means if the trigger cuts occur as the statewide measure fails, the district would have to bridge their loss of $4 million for six months.
Part of that bridge would hopefully be some temporary concessions, but there is a real possibility the district would have to cut three weeks' worth of instruction (15 days) from the school calendar.
Sheila Allen argued it was not realistic to restore everything that was cut from 2012-13.  "That's just not realistic," she said.  "It's too big of a number."
She said we need to have a discussion about what is the cost of public education in Davis.
"This actually is not the whole cost, because we have made ongoing cuts," she said.
Sheila Allen referenced a letter to the editor that the parcel tax should be voluntary or the parents should be asked to pay for it.
"I'm sorry but that's the difference between public and private education," she said plainly.  "Public education means that we as a community all chip in together to fund education."
Sheila Allen said "I swear when I was doing Measure A, I was very clear, two years emergency funding.  The fact is, the emergency has not gone away.  That's the problem."
Sue Lovenburg added, "It has actually increased."
Sheila Allen says it's now clear that the emergency has not gone away and she is there for Measure A renewal.
She said in terms of the state triggered funding reduction, "I cannot fathom where we would make those kinds of cuts looking at what we already cut in this district.  I just cannot fathom what this district would look like if we had to make those kinds of cuts."
"I am mindful that this is a really heavy lift," Board President Susan Lovenburg said.  "I value all of the reasons why you are proposing what you're proposing," she said speaking to Richard Harris.  "I'm following a lot of that way, I think, because most of us understand what the alternative is."
In the end, they made no decision.  They will have a special meeting next week.  We will lay out the budget on a later date for the public to see.  It is hard to imagine that the budget would look this bleak, particularly if the tax measure does not pass in November, five years into an economic downturn, but it is ugly and it is particularly ugly because of how much the district has reduced in spending from 2007 until now.
—David M. Greenwald reporting