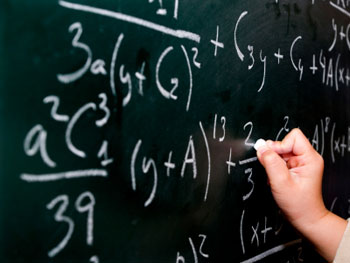 From the very beginning, the school district was very clear that, while Measure C would close some of the ten million dollar funding gap, it would not cover all of it.  Thus, when the voters passed Measure C in March, that gap was reduced down to 3.5 million dollars.
The district had hoped to avoid further layoffs, but when negotiations with the teachers union failed to achieve the necessary concessions, the district had to lay off 50 employees.
In the spring, Jose Granda filed such a deceptive ballot statement that Judge Sam McAdam was forced to strike down portions of it.  Instead of acknowledging his error and moving on, Mr. Granda continued to make the same proven erroneous assertions.
Mr. Granda is at it again, writing an extremely deceptive letter to the Davis Enterprise.
He quotes a March 2, Davis Enterprise article that reported: "The school board approved a resolution authorizing Assistant Superintendent Matt Best to not serve layoff notices to employees who have jobs funded by Measure C if Davis area voters approve the parcel tax by the required two-thirds majority when the ballots are counted Tuesday.
"Best was quite blunt about what will happen if Measure C comes up short of the required two-thirds majority. 'Measure C funds the equivalent of about 78 full-time positions, held by a total of about 120 people' (since some of those positions represent part-time duties). 'So about 120 people would get pink slips by March 15 if Measure C doesn't pass on March 6,' Best said."
He then writes, "They passed Measure C using this scare tactic. The board still fired the teachers and others and also canceled language classes, which it said it would not do if the measure passed. Isn't that a deception? The board mentioned the number of teachers who would not be laid off if the measure passed."
Except for one problem – this is not what the district claimed.  The positions that Measure C funded were kept, but another 50 were eliminated because of the remaining $3.5 million.
This spring we admonished the Davis Enterprise for not correcting the factual distortions by Mr. Granda, and this time they do not let his inaccuracies go uncorrected.
They write, "The Davis Enterprise reported on at least four occasions before the Measure C vote the news that more layoffs would be necessary to close the school district's stubborn $3.5 million structural deficit."
For example, they write that they reported on February 3, "And while approval of Measure C would keep some further cuts at bay, it is by no means a cure-all for the financial dilemmas facing Davis schools. Last week, the Board of Education discussed how to address a $3.5 million structural deficit at current staffing levels, which the district will need to deal with even if Measure C is approved. Staff reductions, employee concessions, a shorter school year and other options may be proposed."
On February 11, they reported, "As if the nearly 87 layoffs that will be necessary if Measure C fails on March 6 aren't enough, now the Davis school district has released a list of 50 more jobs at risk because of a stubborn budget deficit. The dramatic layoffs – 31 elementary teachers and the vice principals at the three junior high schools – are outlined in a proposed resolution to be discussed at Thursday's school board meeting."
This one is critical, because the same 50 jobs they released the list of on February 11, nearly a month before the election, is the same list they eventually had to lay off.
This was not hidden from the public, in fact there were public meetings like the one on February 15 that the Enterprise reported, "Before an audience of about 40 concerned parents and community members, Davis school district officials outlined the schools' $3.5 million fiscal dilemma during an hourlong meeting Wednesday at Davis High School … Davis has a $3.5 million structural deficit, which could be reduced by laying off about 60 employees, or by employee concessions and/or a shorter school year."
The next day, they had to approve those layoffs.  "The Davis school board glumly approved a batch of 50 additional layoff notices on Thursday night. The pink slips form a possible 'all cuts' approach to narrowing the school district's current $3.5 million structural deficit."
The amazing thing about all of this – it happened BEFORE the election.  Not only was there no deception on the part of the school district, but they did it prior to the election.  They did not get the voters to pass the parcel tax AND THEN lay off teachers – they did it before the parcel tax, in public.
Mr. Granda must not have been paying attention.
Mr. Granda is entitled to disagree with the district's parcel tax.  In fact, if he disagrees, he ought to fight it, campaign against it.  But he needs to use facts, not fabrications to do so.
On two different occasions (multiple times the first time) he has been caught making inaccurate and demonstrably false statements misrepresenting a whole host of things.  This is not helpful to public discourse.
The Davis Enterprise did the right thing this time, combating it by presenting very clearly the facts that show that the school district was upfront about how they conducted their public business.
—David M. Greenwald reporting