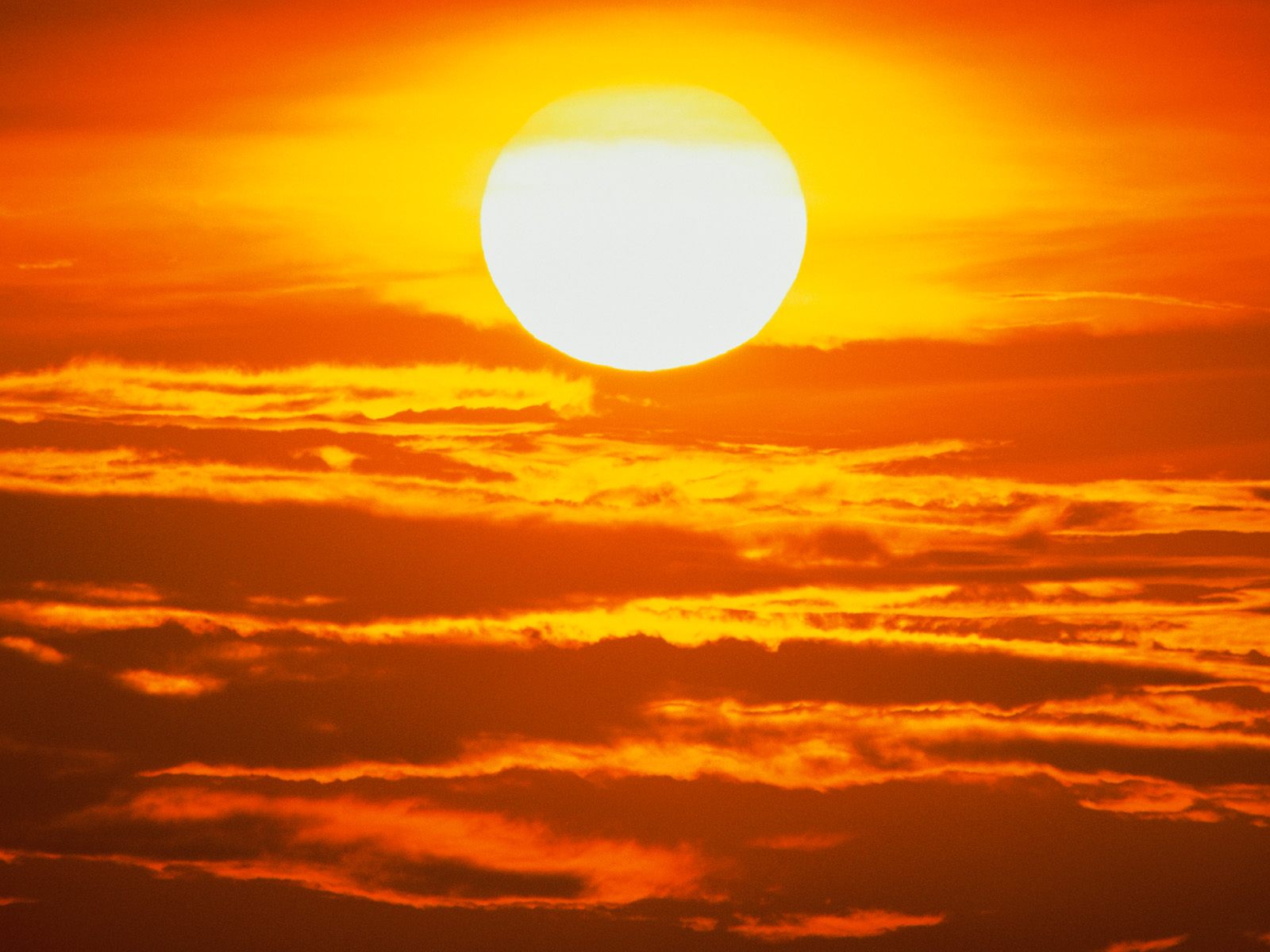 The temperature this week will be pushing, if not passing, 100 degrees in Davis, but in reality we have no right to complain.  While it has been warm at times this summer, we have nothing like the stifling and unrelenting heat wave of the Midwest.
I tend to watch St. Louis as a barometer.  They were having day after day of 105, 107, 108 degree temperatures – record highs, virtually unheard of.  Unheard of perhaps, but not completely unprecedented. St. Louis experienced ten straight days of 100 degree plus heat from June 28 until July 7, but that has been topped before in 1936 by 13 straight days.  That was, interestingly enough, the year of the Dust Bowl.
Other cities tied records.  Chicago hit 100 degrees for three straight days, tying the record from 1911 and 1947.  Minneapolis hit the 100 mark twice, first time that's happened since 1988 when there were four.  And Washington DC hit it four straight days, tying a record from 1930.
Is it unprecedented?  Perhaps, but the fact that there were 3125 daily high temperature records in the month of June should be a cause for at least some concern.
Naturally, every time it gets hot, those who believe that we are in the midst of global warming trot it out as an example of global warming, but they make similar mistakes to the opponents who question global warming every time there is a cold spell – weather and climate are not the same things and so, at a local level for a short period of time, you can have extreme heat and cold and it is not a sign of anything.
Conservative commentator George Will drew the ire of some when he suggested that there was a good explanation for the extreme weather, and it is called "summer."
"How do we explain the heat? One word: summer," he said on Sunday. "I grew up in central Illinois in a house without air conditioning. What is so unusual about this?"
"Come the winter, there will be a cold snap, lots of snow, and the same guys, like E.J. [Dionne, a Washington Post columnist], will start lecturing us," he said. "There's a difference between the weather and the climate. I agree with that. We're having some hot weather. Get over it."
To me, the bigger problem that deniers of global warming have is that the climate is showing signs of heating up.  The ten hottest recorded years have occurred in the last 20 years.
And you have climate scientists who are suggesting this is a view of coming attractions.  At the same time, they warn it is far too soon to say that global warming is the cause.
"This is what global warming looks like at the regional or personal level," said Jonathan Overpeck, professor of geosciences and atmospheric sciences at the University of Arizona. "The extra heat increases the odds of worse heat waves, droughts, storms and wildfire. This is certainly what I and many other climate scientists have been warning about."
Reports the Huffington Post, "As recently as March, a special report on extreme events and disasters by the Nobel Prize-winning Intergovernmental Panel on Climate Change warned of 'unprecedented extreme weather and climate events.' "
Its lead author, Chris Field of the Carnegie Institution and Stanford University, said Monday, "It's really dramatic how many of the patterns that we've talked about as the expression of the extremes are hitting the U.S. right now."
"What we're seeing really is a window into what global warming really looks like," said Princeton University geosciences and international affairs professor Michael Oppenheimer. "It looks like heat. It looks like fires. It looks like this kind of environmental disasters."
Reports the Post, "Oppenheimer said that on Thursday. That was before the East Coast was hit with triple-digit temperatures and before a derecho – a large, powerful and long-lasting straight-line wind storm – blew from Chicago to Washington. The storm and its aftermath killed more than 20 people and left millions without electricity. Experts say it had energy readings five times that of normal thunderstorms."
They add, "Fueled by the record high heat, this was among the strongest of this type of storm in the region in recent history, said research meteorologist Harold Brooks of the National Severe Storm Laboratory in Norman, Okla. Scientists expect 'non-tornadic wind events' like this one and other thunderstorms to increase with climate change because of the heat and instability, he said."
But before those who believe that global warming is before us do chestbumps (if you celebrate on being right about horrible things), as Dan Vergano with the Science report for USA Today points out, climate scientists "caution against pointing to a warming climate as the direct cause of any one bit of wild weather this year, even as much of the nation sweated out a record-breaking heat wave through the start of July, one expected to break by Monday."
"There is a little bit of truth in both views," says Princeton climate scientist Ngar-Cheung Lau. "What we can say is that the long-term trend is for heat waves to have longer durations and higher temperatures."
And not all scientists agree on what this means.
Some climate scientists, such as Georgia Tech's Judith Curry, dismiss connections between global warming and U.S. heat waves, reports Mr. Vergano.
"We saw these kinds of heat waves in the 1930s, and those were definitely not caused by greenhouse gases," she noted recently on her website, Climate Etc. "I don't think that what we are seeing this summer is outside the range of natural variability for the past century."
The Huntsville Alabama paper cites state climatologist and University of Alabama in Huntsville climate scientist Dr. John Christy, who argues  that Alabama's heat wave "is just part of the normal climate roller coaster, not global warming."
Professor Christy wrote that "four very hot Alabama summers over the past six years, plus June temperatures above 100 degrees Fahrenheit this year, raise the question of whether 'the state might be returning to the hotter summer climate that was once normal for this part of the country.' "
While summer temperatures were the hottest six days in a summer stretch in more than fifty years, there were another nine times over the last 129 years that temperatures were even hotter over a similar length of time.
"Since (today's) temperatures aren't higher than earlier temperatures, it doesn't look like 'global warming,' " Professor Christy said, "but more like a problem we still wrestle with: unpredictable natural variability." Christy said no one knows what causes these natural shifts in climate.
"The heat wave today is primarily natural climate variability," said Dr. William Patzert, an global climate change researcher with the Jet Propulsion Laboratory at the California Institute of Technology in Pasadena.  "But it's also a preview of coming attractions of what we are contributing to the atmosphere in greenhouse gases, which is definitely gonna heat it up."
"I am sounding the warning about what global warming will do out into the future," Mr. Patzert said.
Mr. Patzert notes that the earth as a whole is about 1.6 degrees warmer than it was 129 years ago when Alabama began keeping the weather records that Professor Christy cites.
He adds, "The unequivocal proof of that is that much of that warming has gone into the oceans.  We have seen an 8 inch rise in global sea level."
Department of Homeland Security Secretary Janet Napolitano, surveying wildfires in Colorado Springs earlier this week, remarked on the "pattern" evident in the weather.
"You have to look at climate change over a period of years, not just one summer," Secretary Napolitano said. "You could always have one abnormal summer. But when you see one after another after another then you can see, yeah, there's a pattern here."
The take-away message here needs to be one of caution.  Most climate scientists are concerned that these types of heat waves and storms and droughts and wildfires will become more frequent in a future that has global warming.
At the same time that most are very concerned with that prospect, they cannot state that this episode was caused by global warming.
A Detroit area meteorologist, Paul Gross, explains the problem well: "Several people have asked me if this heat wave was caused by global warming.  The answer is no, global warming did not cause the heat wave.  Heat waves are part of our history:  they happened in the past, and will happen in the future. "
At the same time, "HOWEVER, our planet's sharply warming climate likely made it worse (same thing with our March heat wave).  Global warming is clearly increasing the number of severe heat waves:  The European heat wave in 2003 was the hottest summer on record there since at least the year 1540, and it killed 35,000 people.  The Russian heat wave of 2010 was their hottest one since 1880.  We had extraordinary heat waves here in the U.S. both last year and this year.  And who can forgot the heat wave of 1988…here in Detroit, we had four days of 100 degrees or above, and thirty-nine 90 degree days."
He noted that since the 1990s, in Detroit, "Record heat outnumbered record cold by a three-to-one ratio in the 1990s, and by a six-to-one ratio in the 2000s.  This is proof of a strong warm forcing on Detroit's climate because, with our long climate record, at this point we would see a much more equal distribution of cold and warm records."
The public is not there yet, however, on climate change.
A Washington Post poll taken before the recent heat wave showed just 18 percent of respondents call global warming the single biggest environmental problem.
That 18 percent is the lowest point in some years.  It is down from 33 percent in 2007.  Today 29 percent identify water and air pollution as the world's most pressing environmental issue.
Even though it has slid, 55 percent said the U.S. government should take a "great deal" or "quite a bit" of action.
And 78 percent believe that if nothing is done to reduce global warming, it will be a very serious (40 percent) or somewhat serious (38 percent) problem for the United States.
Thirty-two percent said the U.S. government should do a "great deal" about global warming, 23 percent said "quite a bit" and 26 percent believe the government should take "some" action.
—David M. Greenwald reporting