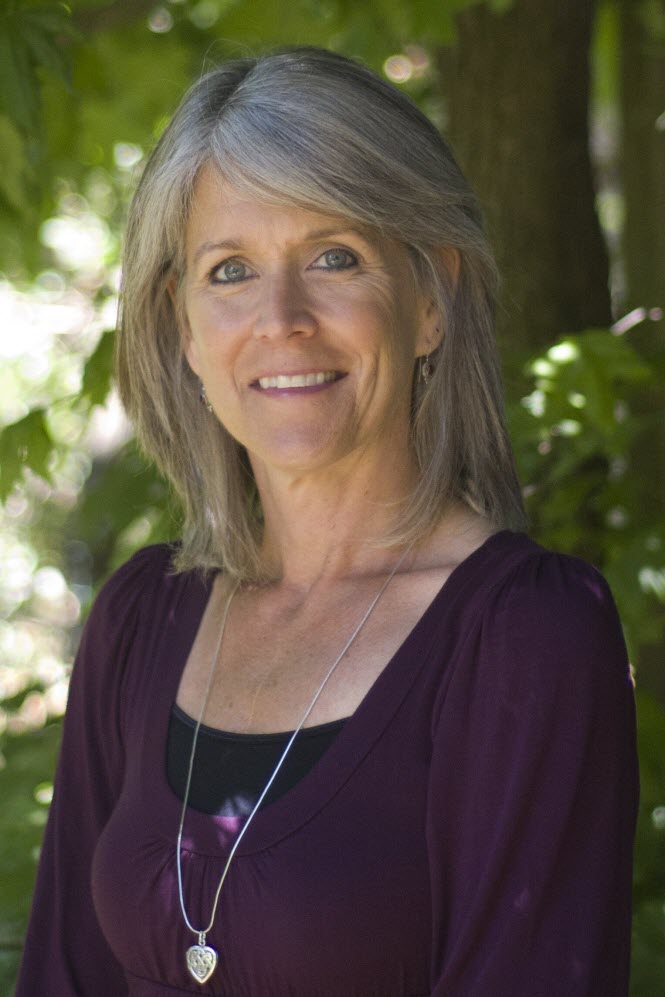 Just a few weeks after Richard Harris decided not to run again and pushed the school board and district to support yet another parcel tax, Susan Lovenburg announced she would face re-election, and now we have the first challenger for the open position.
Nancy Peterson is no stranger to the school district, as she has three kids in the schools and has been a long-time volunteer and advocate.
She is past president of the Davis Senior High School Blue and White Foundation and, for the past 7 years, a board member of Davis Bridge Foundation. She served 8 years on school site councils (5 for Montgomery Elementary and 3 for Harper Junior High – 5 of those years as President/Chair), 7 years on the Superintendent's Parent Advisory Committee, 2 years on the Local Education Action Plan District Committee, and 2 years with the Targeted Assistance Group.
"My goals are straightforward and based on one central philosophy: We must nurture a love of learning in every child," said Ms. Peterson in a press release. "For a child to become a life-long learner," Peterson continued, "we need to start by creating a welcoming culture, a safe zone in which to develop.  Every child should be met with high expectations, embraced by teachers and staff who believe in and work with them to maximize their potential.
"As a mother, it is very gratifying to watch my children learn and grow in a community that cares so much about education, but many Davis families face significant hardships. No child is less deserving than my own or anyone else's. Children who struggle are a priority for me."
"For over a decade, I've had the opportunity to participate in many meaningful pursuits for children and youth in Davis. Working from the ground up has given me deep insight into what our district does right, and what could be improved," explained Ms. Peterson.
"We must guarantee equitable division of resources among the schools," said Ms. Peterson. "For example, district-wide standards should be set for services. Parents should not have to shop for a school to ensure their child receives what they need for basic academic achievement."
Ms. Peterson also expressed a growing concern for students in the middle.
"A principal once told me, 'It's hard to be average in Davis.' We often hear about the student on either end of academic achievement, but there is a large population of students in between. Supporting students as individuals is the job of the public school system. When each student is motivated and engaged, all students do better."
"Children are inspired by their own unique interests–it may be a single subject or an extracurricular activity. Unfortunately, it is these very areas that often divide the community and pit well-intended people against one another. The key is to support and nurture whatever passion keeps each child engaged and moving forward."
Nancy Peterson earned her AB in Biology from Princeton, her MS in Physical Therapy from Columbia, and her PhD in Neuroscience from Yeshiva University. She is the mother of three children currently enrolled in DJUSD. Her husband, Rob Peterson, is an orthopedic surgeon and is the volunteer team doctor for DHS Football.
Vanguard Interview of Nancy Peterson
The Vanguard caught up with Nancy Peterson on Thursday prior to her official announcement.
Ms. Peterson told the Vanguard that she has thought about running for the school board for some time now, and she has done a lot of the background work on the site council for the junior high and elementary schools.
"I've gotten to know how the district works on various different levels," she said.  "I've always been really passionate about the achievement gap.  It is a growing problem in Davis, there are more and more schools that will probably be in program improvement come next year."
"So I feel it's now time for me to take the bigger step and seek a seat on the school board," she added.
The current board has been in place since late 2007 – a five year period of stability in membership that coincided with one of the most tumultuous times in our city's recent history.
The inevitable question that Ms. Peterson faces is whether she will be a continuation of present board policies, or an agent for change.
"One of the primary things that differs with me from the current board is my experience at Title I schools," she responded.  She has been a parent at Montgomery from 12 years since its inception.  Over the time, the Title I population at the school has grown.
Title I are students who are low-achieving students, often coming from impoverished or disadvantaged backgrounds.  Schools with a large population of low-achieving students who are from disadvantaged backgrounds are eligible for federal funds to help meet their educational needs and to close the achievement gap.
The school has seen a large growth in their English-learner population and has been in a program improvement status for three years.
"I bring that background to the table in a community that's very diverse, has a need that more represents what the standard or traditional California school looks like right now," she said, "Which is a high English language learner population and a higher Title I population."
Montgomery's population then feeds into Harper Junior High, where Ms. Peterson has also served on the site council.
"I think I bring that perspective, that community perspective to the current board," she added.
At the same time she said, "I think that we all share the commonality of trying to do what's best for all of the kids in Davis.  It's a common theme.  You hope that everyone running for the school board [is] looking at the bigger picture and [all] are concerned for all of the kids."
"Especially with the dwindling resources that we have, we need to ensure that we do the best job we can of making sure that all of the money reaches all of the kids and it isn't sort of divided up so that it is dealing with a certain population or not," she added.  "Our job is to make proficient students out of all of the students."
There are areas that Ms. Peterson would like to see improved in terms of funding priorities.
"There are some areas where I think they have been a little weak on," Nancy Peterson told the Vanguard.  "For example, at the elementary level I think we need to have a district-wide standard for kids in reading so that if you're reading at a certain level in second grade you are receiving services from the reading room or reading specialist."
"That level is not standard across the district," she said.
Instead, she said it depends on the size of the population at the particular school that is at or below basic.  So students at a school with a large population of struggling students would not get those services until they are at a lower level than schools with smaller populations of such students.
"Parents shouldn't have to look at different schools in order for their children to receive the basics in academic services," she said.
Likewise, she wants to see services for high-achieving students other than simply for GATE-identified students.
"If you're high achieving, at every neighborhood school, there should be programs to deal with the high-achieving child, not just a GATE-identified child," Ms. Peterson added.
She is also concerned about the group in the middle that she says is often not even talked about because of concerns for low and high achieving populations.
"I think that our children in the middle need to receive just as much attention as everyone, and should be pushed to their maximum potential," Ms. Peterson said.
The parcel tax figures to be a major issue this fall.  On Thursday, the board voted to put a four year, $446 parcel tax on the ballot.  $204 of that would be in the form of a renewal of Measure A while the rest is contingent on whether the state tax measure passes this year and if it does not whether the trigger cuts are indeed pulled as expected.
Nancy Peterson said on Thursday, prior to the vote, that she would like to reserve her judgment on a local parcel tax at this point in time.  In fairness, at that time, the tax was speculative.
"I would like to reserve my judgment until I see what it is they actually put on the table," she said.
The Vanguard pressed her on whether the board ought to be asking the voters and taxpayers for additional money at this time.
"[Governor] Brown is asking for that… in his tax initiatives at the state level," Ms. Peterson responded.  "This is a statewide problem, I would like to see it solved for the state and not just for the local community.  I think that the taxes at the state level are much more important."
The Vanguard then asked how the district would cope with the loss of $3.5 million in funding as the result of the trigger cuts.
She offered that she hoped that the district did not have to deal with those issues.
"You have to plan, but I think that it's important to see where the state, because they have this initiative on the ballot, I think it's really important to see where that goes," Ms. Peterson responded.
Pressing her further still, she said that the district has been cutting substantially over the past five years since the beginning of the economic crisis.
"We're finally getting down to the base of the tree so to speak," she said.  "I would have to study the budget more in depth before I could fine tune where that money could come from."
"They're always talking about they hope this is the bottom, I just hope we have a better picture come January," she said.
The achievement gap has been one of the big concerns in this district for some time and Nancy Peterson has put it as a centerpiece in her campaign.
"You hope that every teacher sets high expectations for every student and doesn't minimize what they expect a student to do simply based on culture and background," she said.  "That's one of the things we have to work on – setting high standards.  Everyone talks about tracking students; I find it's sad to track a student at a very young age and say this is where they're expected to go."
"That child is not able to reach their potential because they're already being seen as a less-achieving child," she added.  "So I think we need to set high standards for all of our students and meet them in an environment that enables them to grow."
She argued that tapping into what makes a student want to succeed at a school is important.  She cited the example of the high school athlete that is motivated to succeed so that they can play their sport.
"It may seem backwards to some people but they want to play their sport, they want to be engaged at school so that they play their sport or play in the band," she pointed out.  "Those extracurricular activities… they're really important to keeping children engaged and excited about doing school."
"Kids are motivated by all sorts of things, and need to find and support those items that keep kids wanting to go to school and wanting to learn," she said.
Montgomery faces an achievement gap and a program improvement status, along with a declining enrollment.
She cited a couple of historical problems at Montgomery.  First, because it's a relatively new school, there was a teacher retention problem with the teachers among the first to go when layoffs occur.
On the other hand, a number of teachers came over from Pioneer and have remained and have been "steadfast in their efforts to help close the achievement gap," Nancy Peterson said.  "So we've had some very dedicated staff but we've also had some high turnover particularly in the upper grades."
Declining enrollment is "a sticky wicket," Ms. Peterson said because as she pointed out, schools in Program Improvement status are required by law to allow for students to transfer to higher-achieving schools.
"That becomes a problem when people are applying to leave," she said.  "I think there's a certain fear-factor that starts to grow among parents."  They see people starting to leave and begin to wonder if they are doing something wrong.
"That's really unfortunate," she said.  She loves the school and even the fact that it's a Title I school.  "I think the funds then allow you to focus in on the needs of the students.  When you don't have that funding it's a harder story especially with declining resources, but Title I funding has gone down."
She said this has been a growing problem for years and we need to look at why this is the case.  She thinks it's unfortunate that it has gotten to the point where the community has seen this as a point of growing concern.
She does not believe one solution will work here.  Dual immersion has been thrown out as one possible piece.
"That may be one of the answers," Ms. Peterson said.  But some dual immersion programs have succeeded while others are phasing the program out.  "It's educating the community on what's possible to do with the school.  A lot of it is bringing the community along with you as you try to institute a program."
"It's not a simple answer, but I do think if we serve the students," she said, "then some of our families wouldn't feel the need to leave."
—David M. Greenwald reporting