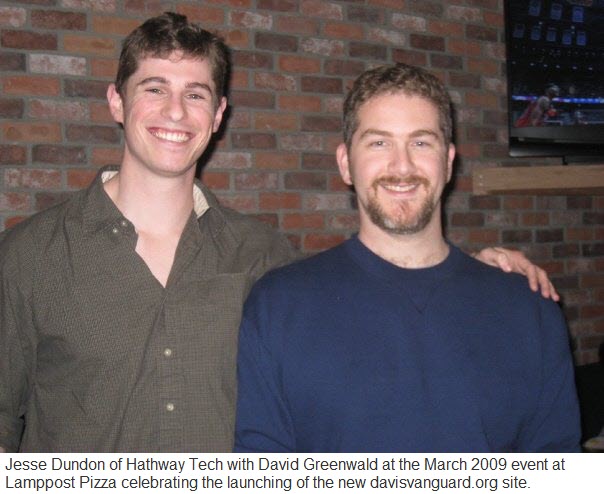 Today is the Vanguard's 6th anniversary, having been founded on July 30, 2006 at the davisvanguard.blogspot.com website.  In March of 2009, we launched the current davisvanguard.org site – custom built by the folks at Hathway Tech.
Today, on our sixth anniversary, we would proudly like to announce that Hathway Tech has made a major donation to the Davis Vanguard.
"I'd like to personally thank Jesse Dundon and the team over at Hathway, a web development firm based in my home town of San Luis Obispo. Jesse and the rest of the Dundons have been long-time family friends and Davis residents, and his company Hathway has been working on the Vanguard site for the last few years.
Hathway has recently decided to donate a large chunk of needed services to the site, for which we are very grateful.
The work of Hathway Tech is top-notched and first rate.  They have been incredibly dilligent at keeping this site operational and helping at times to do necessary upgrades.
If anybody needs web design, mobile app development, or internet marketing I highly recommend Jesse and Hathway.  For those looking for a good and affordable website, I urge you to choose Hathway Tech.