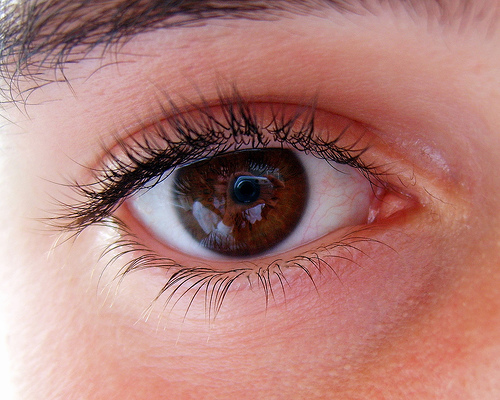 It seems that every week or so another wrongful conviction is overturned in the courts somewhere in this country.  The most recent was David Wiggins, who was convicted in 1989 for a sexual assault of a 14-year-old in Fort Worth, Texas.
Mr. Wiggins was convicted and sentenced to life in prison, despite the fact that neither of the fingerprints at the scene matched his.  The girl's face was covered during much of this attack as the rapist put a towel over her face.  However, she testified that she removed that towel during the attack and subsequently would pick Mr. Wiggins out of a photo lineup and then a live line up, saying that he looked familiar.
He has always maintained his innocence.
The Dallas Star-Telegram wrote: "Even though motions for DNA testing were filed before and after his trial, they were denied because the judge and prosecutors didn't believe the technology was good enough at the time to get results using the limited amount of biological material available."
In 2007, the DA's office agreed to allow DNA testing, however the laboratory "issued three reports with mixed results."  The Innocence Project would not give up.
In August 2010, the Innocence Project would seek more sophisticated testing.  Finally a California lab was able to exclude Mr. Wiggins as being the rapist.
"I hold no bitterness," Mr. Wiggins would say in court as reported by the Associated Press following the judge's ruling. "I'm thankful to Jesus Christ. He said he could move mountains, and surely this was a mountain. … And to the victim: I'm not mad at you. I don't hold you responsible."
Barry Scheck of the Innocence Project said in a statement, "While David's case is an example of how cooperative officials can make an exoneration go smoothly, it is also another tragic example of the fallibility of eyewitness identifications, which have contributed to nearly 75% of the wrongful convictions overturned by DNA. It is also why, in Texas and across the nation, we are pushing reforms that will help protect the innocent and accurately identify the true perpetrators of crime."
Mr. Wiggins may not be bitter and is understandably relieved, but the rest of us should be concerned and wary.  The real question is, how many other David Wiggins are there out there and how many do not have access to DNA testing because of either improper collection of evidence at the crime scene or lack of DNA evidence to begin with?
States like Texas and New Jersey has at least moved toward policies and jury instructions on the problems and shortcomings of eyewitness identification.  California is largely operating in the stone age.
The current California Jury Instruction on Eyewitness Identification, CALCRIM 315, was adopted in 2006 and modified in 2007.  But in terms of the research and understanding of this issue, that might as well have been the dark ages.
The instruction reads: "You have heard eyewitness testimony identifying the defendant. As with any other witness, you must decide whether an eyewitness gave truthful and accurate testimony."
The instruction then asks the jurors, in evaluating the identification testimony, to consider a number of questions.
Many of these are good and well-informed questions, asking the jurors to take into account a variety of factors like whether the witness knows or had contact with the defendant, how well they could see the perpetrator, circumstances affecting the ability to observe, etc.
However, there is a notable question that has a problem.  They ask, "How certain was the witness when he or she made an identification?"
Recently, University of Washington professor of psychology Geoffrey Loftus, one of the leading researchers on memory, testified as an expert witness in a Yolo County trial where the issue of eye witness identification was a crucial factor.
Dr. Loftus believes that confidence is largely an artificial construct and it could be based on false information or post-event information which tends to contaminate memory with information that did not come during the event but rather comes into the consciousness later, helping the witness to construct a more coherent but less accurate account of events.
While post-event information makes it seem more "real," the memory could actually be based on a false premise.  For instance, an eyewitness may hear from someone else that the attacker wore a certain color, and subconsciously accommodate that information to his or her memory of the event.
Because this process works subconsciously, there is a tendency for witnesses to express a high degree of confidence in the identification, when, in fact, it is based on completely false post-event information.
New Jersey is probably on the forefront of states attempting to fix the problems of eyewitness identification.  Researchers like Dr. Loftus believe that eyewitnesses get their identifications wrong by up to 25 percent of the time – and it is really worse than that when you exclude easy cases such as those where the witness is familiar with the subject.
Some of these factors are already in the California jury instructions.
For instance, the New York Times reported in July, "A judge now must tell jurors before deliberations begin that, for example, stress levels, distance or poor lighting can undercut an eyewitness's ability to make an accurate identification."
"Factors like the time that has elapsed between the commission of a crime and a witness's identification of a suspect or the behavior of a police officer during a lineup can also influence a witness, the new instructions warn," they add.
"You should consider whether the fact that the witness and the defendant are not of the same race may have influenced the accuracy of the witness's identification," the instructions say.
At the same time, the New Jersey jury instructions for the first time express the possibility of doubt, and that eyewitnesses may in fact get things wrong.
"Human memory is not foolproof," the instructions say. "Research has revealed that human memory is not like a video recording that a witness need only replay to remember what happened. Memory is far more complex."
Even under the best of conditions, eyewitness identification is simply not reliable.  As the instructions indicate, researchers have noted that our minds do not work like tape recorders.
Writes the Innocence Project, "The human mind is not like a tape recorder; we neither record events exactly as we see them, nor recall them like a tape that has been rewound. Instead, witness memory is like any other evidence at a crime scene; it must be preserved carefully and retrieved methodically, or it can be contaminated."
Unfortunately, until researchers provide better ways to test eyewitness memory and states like California catch up to current research, we will likely continue to wrongly convict people based on eyewitness identification.
Many of those cases will not have DNA evidence to exonerate the individual even 25 years after the fact.
More importantly, there are a number of cases, such as one that we will present later this week, where eyewitness identification was the only evidence linking the individual to the crime scene.
—David M. Greenwald reporting