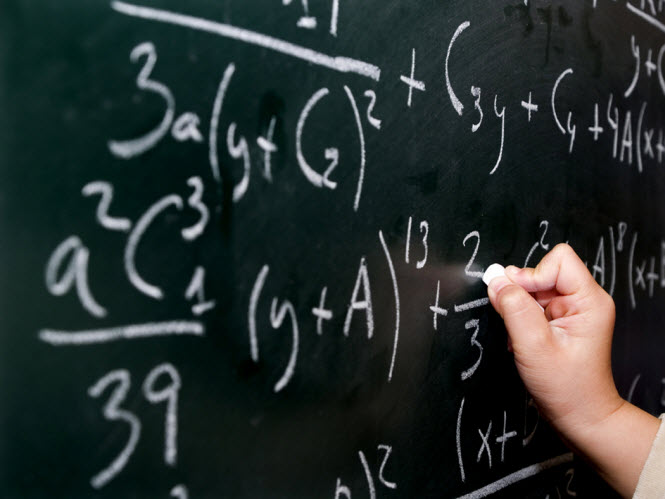 Claire Sherman is not your typical candidate for school board.  She openly acknowledges that her stances on issues facing the district may make it difficult for her to be elected and that gaining election may not be her top priority, as she is not planning on raising or spending money beyond the costs of putting her ballot statement on the sample ballot.
Nevertheless, she believes that there are issues that are not be voiced in this community, that the current school board is too homogeneous and caters to the high-achieving student population.
As a parent volunteer she said that she has been appalled with the conduct of some parents who, she believes and has heard from teachers, bully the teacher population.
She also sees an alarming culture shift, where high school has become a high stakes game and the curriculum is geared to the best and the brightest.  Instead, she would like to see a shift to catering to all students.  She would like to see a more balanced high school approach that acknowledges that not all students will be going to college, and provides them with skills that they can take into the workforce.
It is now a crowded field – there are five candidates for two spots.  Incumbent Susan Lovenburg is running for reelection but Richard Harris decided not to.  That has opened the door for four challengers – Nancy Peterson, Jose Granda and Alan Fernandes, along with Ms. Sherman.
Like three of her four fellow candidates, Claire Sherman supports the parcel tax.
At the same time, she told the Vanguard that she understands why some people would be opposed to it.  In fact, she has some concerns herself.  For example is the fact that the programs offered are the status quo that were implemented prior to the economic crisis.
She noted that, while the parcel tax goes to specific programs, some of those programs might not be a priority in hard economic times.
In addition, she wants to see a shift in emphasis to provide a better balance to the school district.  Music programs require that, in order to join the high school symphony, students need to undertake years of private lessons and therefore these programs service elite students rather than providing balance to the school district.
Claire Sherman also expressed concern that the school district is not planning for a worst-case scenario.  She said, "I am shocked that the school board is doing nothing to prepare for the worst-case scenario."
That would be the scenario in which not only does the governor's tax plan fail statewide, but the parcel tax fails at the district level.  Such a scenario could force the school district to cut $7.5 million worth of programs and funding, leading to fewer teachers, larger classrooms, and shorter schools years by as much as 15 days.
Ms. Sherman told the Vanguard that if she were on the board at this time, she would do everything possible to streamline spending.  She would like to figure out if there is anything left to cut or whether everything has already been cut to the bone.
Instead, she said the district has basically decided to wait until November 7 to figure out where they are with the two tax plans before planning to act.  She criticizes this as a lack of planning.
Claire Sherman told the Vanguard that the Achievement Gap is an issue that many do not want to mention in this school district.  She cites this as another way in which balance needs to be brought back to the schools to address the needs of students other than just high-achieving students.
She also discussed the ongoing problems at Montgomery.  Ms. Sherman noted that the situation there reminds her of Valley Oak.
She felt like North Davis Elementary was the more appropriate school to close rather than Valley Oak.  That would have allowed DaVinci to be housed right next to the high school.  However, when the idea of closing North Davis Elementary was floated, the outcry was too strong and the affluent attending that school won out over the lower socio-economic parents at Valley Oak.
The situation at Montgomery is concerning because what has happened is that those students whose parents can move them to other schools are doing so.  That has left behind lower socio-economic students and Spanish-speaking students.
Part of the problem, she feels, is that the decisions made by the school board are made in front of the more vocal parents who have the means to organize.
She would like to see school board meetings become more streamlined (ending earlier in the evening) and utilize more of a town hall structure, allowing for more input from parents and the community.
She would like to see a rotating town hall meeting at each of the schools, and perhaps committees at the schools where a board member is involved.  She also believes that school board members need to regularly get into the classroom so they can see firsthand what the classroom environment is like.
Claire Sherman told the Vanguard that she is not collecting money.  Rather she wants to raise important issues she thinks are not being discussed.  She will instead rely on word of mouth and hopes that people will talk to each other about her ideas and candidacy, and she also plans to have a Facebook page to facilitate this.
—David M. Greenwald reporting