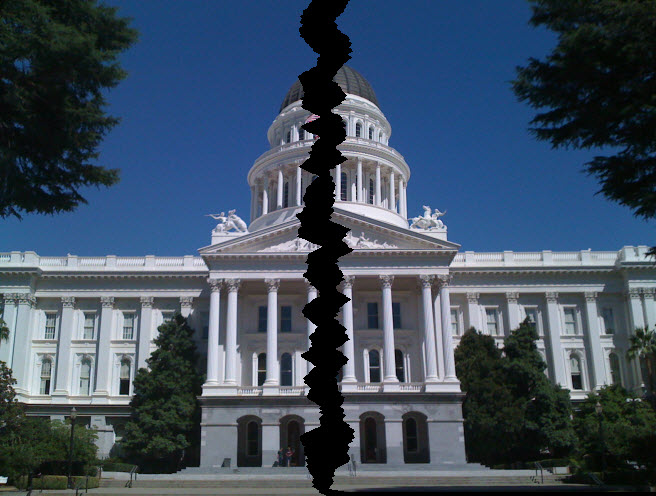 It is not often that two local columnists speak out and put their necks on the lines.  But we have to hand it to Rich Rifkin and Marcos Breton, who take on the power and uncomfortable truths.
I will give Rich Rifkin some props this week for speaking out on an issue that will probably get him more flak than praise.  He calls on local Democratic leaders to repudiate Assemblymember Mariko Yamada.
Two quick points before getting into Mr. Rifkin's piece.  First, I have no love lost for the local Democratic "leaders."  As anyone can tell, who read my exposé on the party's financial disclosure issues and failure to disclose these issues to the membership of the club, I lack confidence in their ability to lead.
Second, I have mixed views of Assemblymember Yamada.  On some issues, I strongly support her – her legislation allowing Yolo County to have a pilot vote-by-mail program saved the local school district hundreds of thousands, her altering of the elections code to streamline the process for removing false and misleading ballot statements makes sense and her strong advocacy of the county in terms of the delta.  I defended her support of the farmworker heat regulations.
However, I am disappointed with her lack of action and real interest in the family court system's problems that have been well documented in her chamber.  And I am disappointed with her legislation on the issue of municipal bankruptcy, her support for the firefighters union, and now her support on AB 2451.  I think she has hung the local governments out to dry, and she has failed in her duties to adequately represent our region in Sacramento.
Mr. Rifkin takes a much stronger view on this than I do.
He writes pointedly, "Let this challenge be so recorded as a measure of pusillanimity by those who lack the fortitude to fight for what is right."
He continues, "As with her efforts to pass a corrupt municipal bankruptcy law designed to maintain lucrative firefighter contracts – it was written by the California Professional Firefighters and Yamada was listed as a co-author – Yamada is at it again."
"She endorsed and voted yes this session on AB 2451, another bill written by Yamada's financial backers, the firefighters," Mr. Rifkin adds. Noting parenthetically: "Our state senator, Lois Wolk, at least had the good sense, if not courage, to miss the vote when it passed on party lines in her chamber last week. When Wolk last bucked the firefighters, over Yamada's bankruptcy bill, they had Wolk removed from all of her important committee assignments."
As we reported previously, public safety officials would be entitled to new death benefits worth at least $300,000 and these are for people whose retirement benefits are quite lucrative to begin with, as we have noted all too many times.
"As the firefighters designed AB 2451, if a Davis fire captain retires in 2015 at age 50 with his $100,000 annual pension (which inflates automatically every year) and his lifetime free medical (which also covers his wife for life and his son up to age 26) and then he dies of a heart attack or cancer or AIDS or a variety of other maladies when he is age 95 in 2060, it will automatically be presumed that his death was work-related, and therefore those who were his dependents in 2015 will receive a massive death claim from workers compensation," Mr. Rifkin write.
He calls the benefit "an unfunded mandate."
"It won't come out of Yamada's $95,291 salary or her medical plan or her state pension," he writes.  "The city of Davis will be liable to pay out this award for each of our cops and firefighters. And Yolo County, which is teetering on the edge of bankruptcy, will be liable for the employees of the Sheriff's Department and the jail guards."
He further adds, "Assemblywoman Yamada's payoff to her campaign donors will add a back-breaking amount of debt to every local government agency; it might cripple the state, as well."
This is the firefighter's union bill.  We have made much about the influence of that union on local policies, but it is time to expand it to statewide.
Mr. Rifkin writes, "But make no mistake: This is the firefighter unions at work."
He notes: "They began purchasing Yamada's vote last year. On Feb. 23, 2011, the California Professional Firefighters handed her a $1,000 check. Two and a half months later, they gave Yamada another $1,500. On Feb. 20, 2012, the firefighters donated $1,000 to our member of the Assembly. And on March 29 they gave another $2,253.30.
"In addition to the thousands of dollars the firefighters give to every elected Democrat willing to dirty his hands, they have spent millions of dollars over the years buying their party. During this two-year election cycle, firefighter unions have given $550,738 directly to the Democratic State Central Committee."
Rich Rifkin concludes: "The real losers of this profile in cowardice will not only be the taxpayers expected to pick up the bill. It will be the poor children, the disabled, the mentally ill, the undernourished and the helpless elderly whose programs and funds will be cut, just so the gluttonous firefighters can further expand their waistlines and Mariko Yamada can perpetuate her power."
Meanwhile, Marcos Breton probably gets away with even more in his column about the Republican party.
"I could be Republican, but I'm not and the GOP has itself to blame for that," Mr. Breton said.
He goes on to list off the reasons he should be a Republican: "I'm Catholic, fiscally conservative and save a little part of each day for prayer.  I own a gun. I believe in equal protection, keeping the government out of our private lives, and I take a dim view of flag burning and other desecrations of our national symbols."
He gets to the point: "I'm all teed up for you Republican guys, but you don't want me. Not really."
We just had a convention where 91 percent of the members were white.
Most columnists are not willing to hammer this point home, perhaps afraid of being labeled all sorts of things, and since his column drew over 200 comments on the Sacramento Bee website, I'm sure that he drew some choice words as well.
But Mr. Breton is undaunted.
He writes: "You use code words that fan the flames of a great myth – the one about President Barack Obama being born outside the United States."
He adds even more provocatively, "I'd respect Donald Trump and the 'birthers' more if they simply verbalized their thought bubbles: 'We've got to get that N-word out of the White House.' "
OMG, he didn't just say that, did he?
He does not stop there.
He adds, "Even Mitt Romney, the GOP presidential nominee, made a birther joke recently. His surrogates now say he regrets it, and who can blame him?"
"Outside of the cackles and knowing smirks Romney got from conservatives he is trying to attract to his base, a lot of us don't think this birther stuff is very funny," he writes.  "It goes beyond disapproval of Obama's views and policies and smacks of disapproval of Obama, the man with dark skin."
He continues: "In California, we see an increasingly irrelevant Republican Party completely ignoring ready-made supporters – people who check the 'Latino' box on our census forms.  I would be with you except you keep trotting out candidates who always get around to blaming our state's problems on people from the birthplace of my parents, Mexico."
"Are you nuts?" he asks.
The truth is tough to take, but he delivers it: "Demographers predict that the number of Latinos will surpass whites before the next presidential election in California. More than half the children in the state are Latino right now.  They don't deserve it, but Democrats are going to scoop these voters up by default – all because you guys don't want them."
The truth is Mr. Breton is not a great fan of the Democrats either, proclaiming, "Speaking for myself, I'm not thrilled with a Statehouse dominated by Democrats.  I get sick of teacher and public safety unions pulling the strings at the Capitol and at Sacramento City Hall."
He goes on: "I wish Republicans had the muscle and intellectual capacity to keep Gov. Jerry Brown and the Legislature honest.  They don't. Instead of broadcasting an attractive vision, they keep narrowly casting to a shrinking base fixated on empty tax pledges and prone to ethnic bashing for political gain."
He concludes: "My vote could be up for grabs, but I'm not for that."
Last week, the Vanguard's weekly column depicted the troubles and turmoil facing this nation, but instead its political leadership delivered a colloquy on rape and abortion that seemed to be from the wrong century.
It is time to wake up.  I applaud Rich Rifkin and Marcos Breton for telling the truth this week.  We need more of it.
—David M. Greenwald reporting