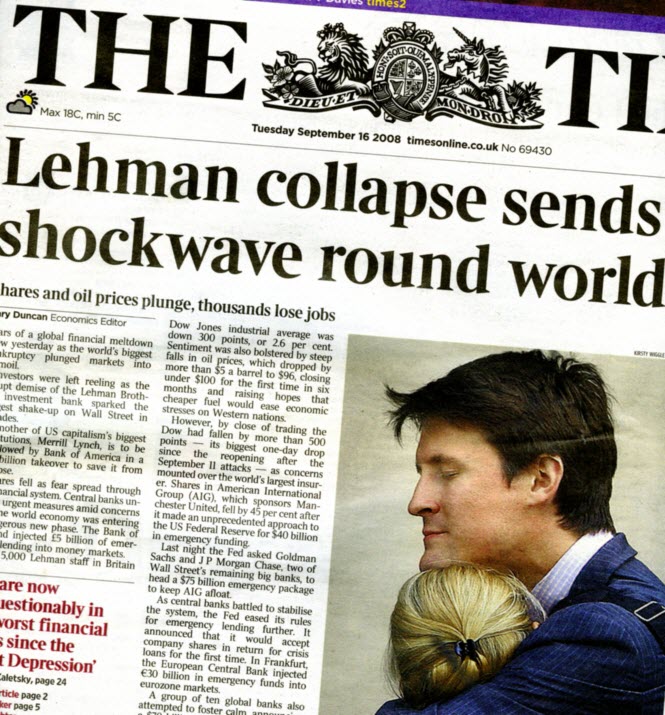 In 1980, Ronald Reagan was able to rhetorically turn a close election a week before the polls into a comfortable Election Day victory by famously asking, "Are you better off now than you were four years ago?"
While President Obama's speech last night was generally well received, he did have to backtrack from his soaring rhetoric about change we can believe in.  And so, he argued last night, "Our problems can be solved, our challenges can be met."
But he was forced to concede that it would be a harder and longer road that he and others had hoped.
"I won't pretend the path I'm offering is quick or easy," President Obama said. "I never have.  You didn't elect me to tell you what you wanted to hear.  You elected me to tell you the truth.  And the truth is, it will take more than a few years for us to solve challenges that have built up over decades."
"Yes, our path is harder – but it leads to a better place," he added.
But he had to.  The reality greets us in the morning.  Only 96,000 jobs added in August, lower than expected.  The unemployment rate dropped to 8.1%.
Ever since Reagan's infamous words, every challenging party has echoed the rejoinder – are you better off now that you were four years ago?  It's a personal call that I have seen repeated on social media sites by giddy conservatives looking to make hay.
But the real answer is far more complex.  Most Americans are worse off than they were four years ago, whether we take that jumping off point as this date four years ago or January 2009.
Jobs are about the same, unemployment rates around 8 percent, RDI (Real Disposable Income), which happens to be the measure most political scientists believe is the crippling point, is about the same.
Game over?
Not quite.
As a New York Times article points out: "If Mr. Romney believes the 'Are you better off?' question will be political kryptonite for President Obama, he will have to reckon with an economic scorecard that is more mixed than he and other Republicans are claiming on the campaign trail."
"People are not better off than they were four years ago, in the sense of where the economy is today compared to where it was," said Kenneth S. Rogoff, a professor of economics at Harvard, ticking off statistics from the unemployment rate to housing prices. "But certainly, things could have been a lot worse. You can decide whether the glass is half-empty or half-full."
The better argument is expressed by Lawrence Summers, who was President Obama's chief economic adviser: "We avoided falling into the abyss, and it was an open question whether we would…  It may not be easy to explain, but it's right. It's the truth."
And therein lies the critical point.  In a frightening four-day period in 2008, we almost saw the total collapse of the world financial system.
Despite a weekend spent attempting to save Lehman Brothers, on Monday, September 15, 2008, the investment giant declared bankruptcy.  Stock markets tanked, AIG (American International Group) nearly collapsed, Morgan Stanley nearly collapsed, even Goldman Sachs was in trouble, banks in Europe teetered, and some accounts tell a chilling tale of just how close the system came to imploding in a way that might have marketed the end of this nation as we knew it.
Four years ago, we had to make the decision to bail out the US automobile industry.  It is still a matter of controversy.  But at the end of the day, how much worse would we be right now if that industry with its economic production and huge numbers of jobs had failed?
The point is, that no matter what you think about the economy today and what you think of President Obama himself and the job that he did, we are immensely better off today than we were four years ago.  The system is sound and stable at the moment.
We may have problems.  We may be recovering far slower than anyone thought or hoped for.  But as a nation, we are more sound, as we no longer stand on the precipice of disaster.
What does this all mean?  In our view, this election is not going to be won or lost on that simple question.  Instead, it will come down to who can best articulate a vision for the future.
That is where things get interesting.
Can Republicans and Romney win on essentially a one-trick pony of tax cuts and shrinking the size of government?
Can President Obama convince Americans that we need to stay the course, that his modest vision is better for the middle class?
The numbers right now suggest a toss-up.  President Obama needs to get the public to remember what caused this problem and give him more time to solve it, while Mitt Romney needs to convince the voters that President Obama has already had enough time.
To me, the critical question will not be are you better off now than four years ago, but rather, under whose policies and leadership do you think you will be better off under, in another four years.
—David M. Greenwald reporting