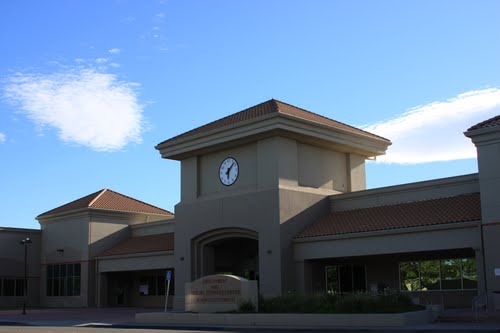 Every year in June, Assemblymember Mariko Yamada takes what she calls the "Hunger Challenge."  According to a press release from back in June, "Hunger Challenge participants pledge to live for one week on the nation's average weekly food stamp benefit of $4.46 per day, or just $1.49 per meal."
"The challenge is a reminder to me that for millions of Americans, hunger is a daily reality," said Assemblymember Yamada.  "While I struggle for only a week, far too many who cannot make ends meet face going hungry every day.  Those living in 'food deserts' – often students, the disabled, and seniors – are particularly affected."
While I respect the Assemblymember's efforts, in my opinion and from my experience the worst part is not the limited budget you get on food stamps – but rather the horrible treatment that poor people get across the board.
If Assemblymember Yamada wants the true picture – she needs to hold her job and attempt to get food stamps, Medi-Cal, and take her children to CommuniCare.
My wife and I are not the typical consumers of social services.  We are both college educated.  We live middle class life styles.  And while we have been hit a bit harder than most by the recent recession, our main reason for receiving services is that we chose to help three young children and, by extension, society.
For that, we have been treated by a number of agencies in this community and this county as though we were the scum of the earth.
Three years ago in December of 2009, we took in one-day old Jasmine as a foster child.  As such we were entitled to a small monthly stipend from the state. She was entitled to Medi-Cal, and received mostly good medical treatment, both at Peterson Clinic in Woodland and the Davis Community Clinic.
Last October we finally adopted Jasmine and eventually she will be on our own medical insurance.
In September of 2010 we took in our nephew, who is now 9, and in September of 2011 we took in his infant brother.  Sacramento CPS got involved after the baby was born and basically told us that the two boys would be placed in voluntary placement.
Why voluntary placement?  Because that way we did not have to receive money from the state – that's $1200 a month that we should be getting from the state, that we are not.
We were told, if we complained, that the boys would be placed into a receivership and be placed with a stranger.  Of course, the stranger would get their $1200 a month.
The older boy needed to receive counseling and other mental health services.  After inquiring around, we were told that Medi-Cal would not cover it.  So here's a kid that is having all sorts of serious problems and we cannot get him medical services.
It took us from September of 2010 until April of 2011 before he finally saw a counselor.  How did it finally happen?  Did Social Services in Woodland point us in the right direction?  No.
We walked into Supervisor Jim Provenza's office, his staffer Gina Daleiden walked us across the hall, and Katie Villegas made a few calls and several days later finally got us counseling.  I want to stress this was a kid that most people would have considered in SERIOUS need of medical services.
A month after that, we finally got services for him through the school district as part of AB 3632 – something that entitles a student with an IEP (Individualized Education Program) to academic-related counseling, something that was a vital lifeblood that has been threatened with being cut due to state budget problems.
Food stamps were a nightmare.  Because the kids – our daughter was a foster child up until last October and we were the boys' guardians – were considered sole incomes, we were entitled at least to food stamps.  But that required hours of paperwork and multiple trips back and forth to social services.
Even when you have an appointment at social services, it takes hours to be called forward and hours more to process paperwork.  Can you imagine a working single mother having to take off a half to full day of work to get the paperwork processed?
The level of incompetency was unreal – there were basic concepts that the department simply did not understand, despite our explaining over and over again.  It took weeks and then months.
Some of the workers at the County Department of Social Services were nice, friendly and helpful.  Many were rude, mean, incompetent and suspicious.
How suspicious?  One day last year, we received a call from a District Attorney investigator accusing us of fraud.  We had to meet at our attorney's office, at which point not only did the investigator clear us of any wrongdoing, he basically thanked us for our service to the community and believed, if anything, we were entitled to more assistance than we were getting.
Getting Medi-Cal was tricky, in part because multiple counties were involved, and that too required multiple forms, documents, weeks of time, hours of wait and multiple visits.
Then there is the actual service we receive.  CommuniCare is actually pretty good in a lot of respects, but the problem is that if someone is sick you either have to take them to the emergency room or you have to sit around and wait all day in hopes that a physician is freed up.
They have some after-hours care, but you have to call in and wait.
And then there are times when the people are downright rude.  All we wanted to do was get the kids' vaccination records because they needed them to go to Head Start.  That was apparently too much, as the worker in West Sacramento would end up being rude, berating my wife and refusing to press a simple "print" button so we could get the vaccination records in time.
The kicker – that individual is about to become the manager of that facility.
This past week I attempted to get in touch with a board member of CommuniCare.  The contact information is not readily available and, amazingly, none of the elected officials I talked to this week knew any members of the board or their contact information.
Overall, our experience with CommuniCare, both in Woodland and Davis, has been good – but not so at the Salud Clinic in West Sacramento.
I have also learned that some workers, for instance in the Department of Social Services, know there is a problem there.  They have spoken out and for that they have been retaliated against.  Some have lost their jobs, others forced to retire early.
I have made the Board of Supervisors aware of these problems numerous times, but I have seen little to no effort to investigate and rectify the problem.  I understand we have a budget crisis, but that is no excuse for the treatment and service that we have received.
The irony is we got into this because we were trying to help.  However, for those who need these services for a variety of reasons – they do not deserve this treatment either.
The bottom line is that in the last three years since we have done things, I believe, to help our community, we have been treated rudely, and we have seen levels of incompetence that would boggle your mind.  It is impossible to get some needed services, certainly without much heartache.
The thing that baffles me most is that we are knowledgeable, we know to walk into our representative's office, I can text message most elected officials in this county if I need to, and yet we are having this kind of difficulty – how does the typical user of these services get by?
How can people take off hours to get the services they need?  How do they look for jobs while they are trying to get services?
How do they get medical attention for their kid if they have to take off work to do so?
These are the challenges that Mariko Yamada and most of my readers have never experienced, and for us they were eye-openers.
I don't believe anything happens by accident.  We have had to go through this because we are meant to bear witness and be the voice for those who lack a voice.
—David M. Greenwald reporting