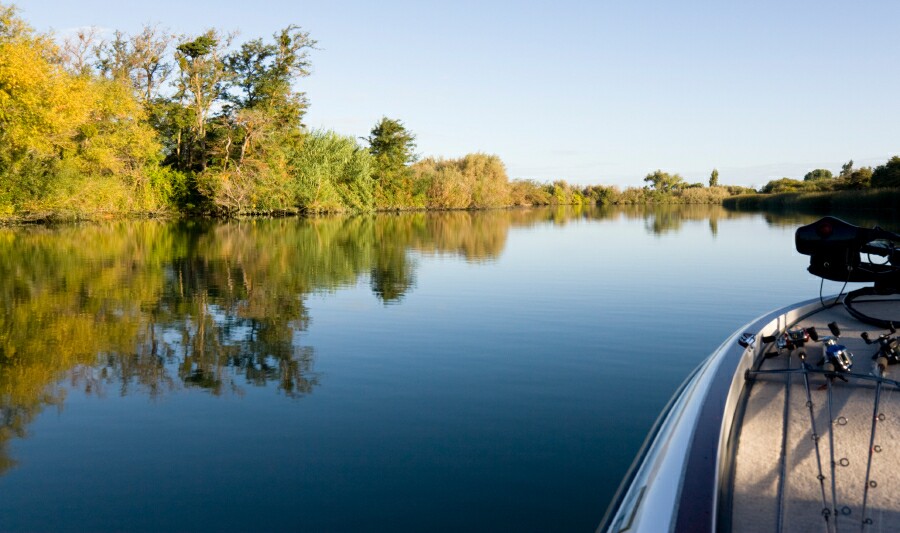 Mayor Krovoza Continues to Downplay the Possibility of a West Sacramento Water Deal – Last week as the Vanguard reported, even in the midst of its article where Mayor Joe Krovoza closed the door to the West Sacramento option, his colleague, Councilmember Brett Lee, thinks it is too soon to close the door completely.
Brett Lee went about proving it up – meeting with West Sacramento on Thursday, along with Mayor Krovoza, and emerging with a new offer as he reported to the WAC on Thursday night.
While a foot may be stuck in the door, the deal is still on life support, at best.
Last week we reported that there were two critical points that appear to be in dispute.
First, Davis asked for "A one-time purchase of the capital investment (connection fee) needed to permanently secure 12 MGD of capacity in West Sacramento's existing surface water treatment plant at Bryte Bend [BBWTP] on the Sacramento River, not to exceed $6 Million."
Second, with regard to the length of the contract, the city asked for: "A long term contract of at least 30 years with an automatically renewable term of 30 years. Renewals will not be unreasonably withheld. Termination must be with 10 years notice. Any determination by West Sacramento not to renew would require West Sacramento to re-purchase the capacity in the plant at the then current value."
However, West Sacramento could not agree to these terms.
In a response on September 24 from Mr. Tuttle, he wrote: "Based on West Sacramento's growth projections, we would be able to commit to a term of approximately 20 years (2032), unless and until additional capacity is added at the BBWTP."
He added, "Without supporting analysis, your connection fee proposal falls short of that needed to advance the negotiations between our two cities. According to the analysis performed by our consultant, the connection fee required would be $12.66 million or $19.4 million, as outlined in the attached staff proposal."
However, while the WAC was looking at a price not to exceed $6 million, West Sacramento would not go below $19 million for a connection fee for 12 mgd.
"Discussions this week with West Sacramento did bring forth that there is a price at which they would consider a long-term water agreement with Davis," Mayor Joe Krovoza told the Vanguard in a statement on Friday.
"This price is $19.4 million for Davis to buy-in to use of West Sac's water treatment plant and intake, plus a to-be-determined Davis investment when their intake requires expansion," he added.
"For a variety of reasons, the WAC sought a buy-in cost of $6 million from West Sac.  Per the process established, this development has been communicated to the WAC and they will factor this into their consideration of our options," Mayor Krovoza said.
As Mayor Joe Krovoza explained to the Vanguard, at that cost, we are looking at a pretty similar expense to the Woodland option, where the water quality is higher and we would have much more control over the parameters.
Unlike the last offer, West Sacramento, at the higher connection fee, is willing to meet Davis' request for a 30-year deal with an option to renew.
Overall, the view has not changed for the mayor.  The connection fee difference of $13 million cuts heavily into any benefit on the fiscal side that a West Sacramento deal would present to the city.
As the mayor told the Vanguard previously, at the level that West Sacramento is proposing, the difference in costs between the Woodland and West Sacramento options would not be sufficient to make it worth the other downsides of the West Sacramento option.
The staff report summarizes this state of affairs: "West Sacramento desires to preserve their assets without discounting their value and therefore did not agree to the two main deal points requested by the Davis WAC: 1) a reduced connection fee of $6 million; and 2) an initial 30-year contract term."
The only thing that has now changed is that apparently West Sacramento is willing to enter into a longer term agreement if they are to secure the higher connection fee rate.
As a customer rather than a partner, the city of Davis would have virtually no say over the matter.
At the meeting, Councilmember Brett Lee told the WAC that these would be the final talks between Davis and West Sacramento until the city has decided definitively which way to go.
"West Sacramento has built a water supply project they plan to use, and accommodating the future water needs of a larger community like Davis with the cost and duration needs we would require was simply too great a challenge," Mayor Krovoza told the Vanguard.   "Many may hope the situation were different, but it isn't."
In the meantime, Woodland continues to play hardball, as well.
The staff reports that on August 31, 2012 Davis's delegation of Dan Wolk and Rochelle Swanson met with Woodland Councilmembers Bill Marble and Skip Davies to "determine a basis for renegotiation of the allocations within the Woodland Davis Clean Water Agency Joint Powers Agreement (JPA)."
"There are multiple avenues to formulate an equitable solution and ample room for consideration of altering that allocation," staff reports. "But Woodland will not discuss cost share of the treated water pipelines and will only entertain those negotiations within the confines of the JPA. Too much of a change in the allocation might also require a change in the voting allocation or weighting."
Woodland indicated that it "wants to be viewed by Davis as a partner, not to be used as a bargaining chip in negotiations with the City of West Sacramento."
Moreover, "Woodland need the source of surface water supply, regardless of what Davis decides, and intends to go forward with the intake and treatment plant project with or without Davis."
Finally, "When Davis decides what it wants, they need to approach Woodland as a member of the JPA."
Woodland has indeed been playing hardball, which included the op-ed by Councilmembers Marble and Davies in the Davis Enterprise.
Woodland needs to understand first that the city of Davis pushed forward the water project under previous councils that went further than the voters were willing to go.  And that, as of right now, it is very much in the air whether a JPA with Woodland could get a majority vote.
For his part, the mayor remains hopeful that, with Woodland, issues can be resolved.
"With Woodland, the city's leaders have committed to discussions on issues of great importance to Davis and for this we are grateful," the mayor told the Vanguard.  "The issues the WAC has identified for our Council to resolve with Woodland are of great importance; I have every expectation Woodland will work with us to resolve them.  "
—David M. Greenwald reporting