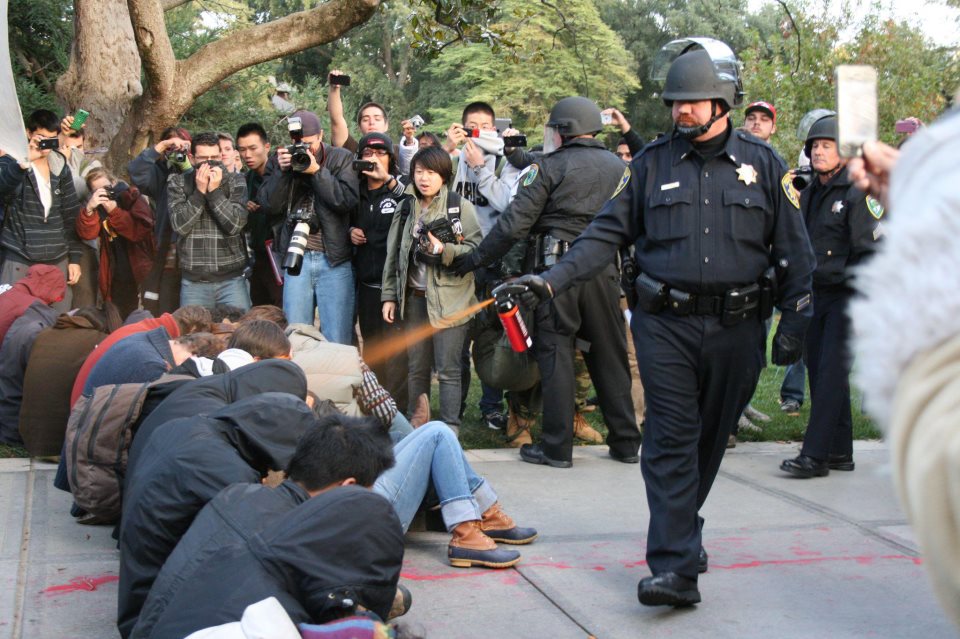 The lawsuit is settled, the DA has made his decision, Kroll and Reynoso have long since completed their investigations, and yet with the university leaking like a sieve – documents and reports leaked left and right to the
Sacramento
Bee
– the university steadfastly refuses to do what is in their power to do, and that is waive attorney-client privilege.
Back in November, one of the critical questions was whether Kroll would be granted subpoena power.  Andy Fell of the UC Davis News Service told the Vanguard on November 30, 2011: "Both campus and UC will cooperate fully with them and make available to them any documents they need, subject only to legal restrictions such as those governing student records, personnel files etc. As a private contractor, Kroll doesn't actually have subpoena power. But they are going to get whatever they want."
Except that they did not get what they want – at least not all of what they wanted.  Contained in the Kroll report is the interesting acknowledgment that Kroll did not have much more access to university files than the Vanguard would have.
On page 42: "In gathering the documents requested by Kroll, UC Davis staff stated that they followed their customary practices used to respond to Public Records Act requests, other University administrative investigations, and litigation discovery requests."
They added: "Certain communications between UC Davis employees and campus counsel that were identified as attorney-client communications and were withheld on the basis of attorney-client privilege."
In the critical question of legal authority, we do not know what campus counsel advised.
We get on page 147 of the Kroll report: "It is unknown what specific legal advice was given in that call; it has been redacted from Pike's Supplemental Narrative Report and was not provided to Kroll investigators in correspondence from Campus Counsel."
They parenthetically add: "Kroll investigators believe that during this same time-frame, Campus Counsel contacted the Yolo County District Attorney's office. Campus Counsel has declined to advise Kroll what was discussed during this call, citing attorney-client privilege."
We now know that this, in fact, occurred, thanks to leaks to the Sacramento Bee.
The university, of course, has the right to redact their legal advice and withhold it on the basis that they did – but why would they have done so?
The Vanguard has been trying to find out exactly what the university has to hide.  Some of it may have been contained in the Sacramento Bee report.
We know from the Bee that Senior Campus Counsel Michael Sweeney sought input from Yolo County's Chief Deputy DA Jonathan Raven.
Mr. Sweeney wrote: "If he/she fails to disperse after a dispersal order, he/she is in violation of PC 409."
He added: "I ran this analysis by the DA's office (Jonathan Raven), and he stated that my analysis was 'technically correct,' although he wasn't particularly impressed by the crime."
In response to the Vanguard's request for the emails received by the Sacramento Bee, Elizabeth Wisnia at the campus counsel's office indicated, "Any privileged documents that may have been received by the Sacramento Bee were not authorized to be disclosed by the University. The University is investigating the possible source of these unauthorized disclosures."
"The University's privilege is not waived by unauthorized disclosures of privileged documents," she added. "The University continues to assert its privileges with respect to these communications."
But why?  The university is not bound to assert privilege here.  Is this simply a matter of asserting privilege because they can, much as a President might assert executive privilege when the President believes that Congress has no right to make the request – or is there something more here?
Unfortunately, not only can we not count on the university – a public entity – to come clean about what its legal advice to its police officers was when it authorized an action that led to the pepper spraying of students, but we cannot rely on the Sacramento Bee, an independent body, to release the documents, either.
Another key question is who leaked this information to the press.  The fact that the internal investigation was leaked suggests that Lt. John Pike, who had a copy and apparently the right to disseminate that copy to whomever he chose, was probably the leaker.
But Lt. Pike is probably not privy to internal emails relating to campus counsel communications.  That suggests that someone with access leaked it to the press.  But why?  To what end?
The bottom line is that, by withholding the information, the university is creating suspicion that something is being covered up.  That is the unfortunate consequence of asserting privilege.  We have to assume there is something that they do not want us to know.
—David M. Greenwald reporting