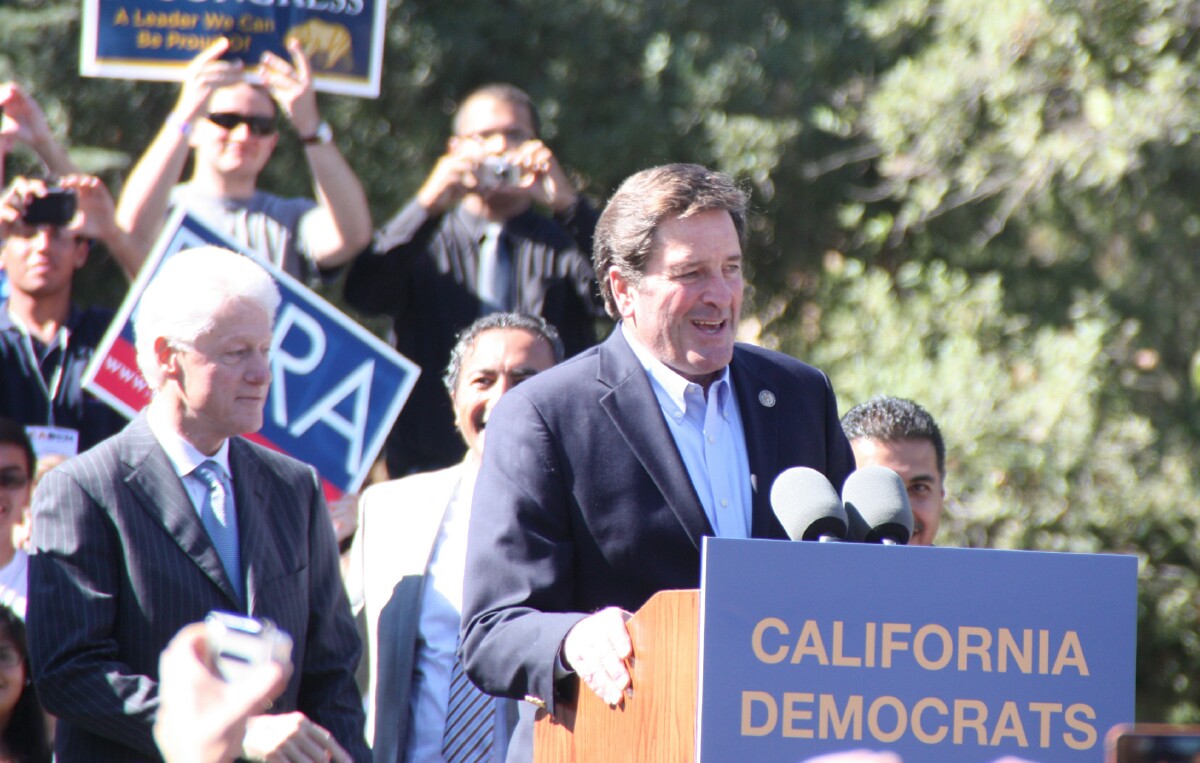 FACT CHECK: There has been an ongoing debate in the letters to the editor about Medicare and Congressional Representive John Garamendi's support for the Affordable Care Act.
A letter writer starts out arguing, "I heard many Democrats trying to scare seniors into thinking that Republicans would destroy these programs.  As a senior, frankly, I find this tactic by the president and John Garamendi to be offensive."
He then goes on to write, "Garamendi voted for the health care law, which slashed $716 billion from Medicare."
"This funding for a highly valuable program, coupled with rising health care costs, is devastating for seniors who are dependent on the program's essential health care services," he writes.  "I am not asking the president and Garamendi to restore these cuts to Medicare – I am demanding it."
This letter writer, whether he knows it or not, is repeating a Republican talking point that the Affordable Care Act cuts $716 billion from Medicare.
What the Affordable Care Act does is call for a $716 billion reduction in the future growth in Medicare spending over the next ten years, with most of it coming in a reduction of growth of payments to hospitals.
FactCheck.org first debunked this myth back in August, writing, "Republicans claim the president's $716 billion 'cuts' to Medicare hurt the program's finances. But the opposite is true. These cuts in the future growth of spending prolong the life of the Medicare trust fund, stretching the program's finances out longer than they would last otherwise."
They continue, "Mitt Romney has claimed that President Barack Obama has 'robbed' Medicare.  Rep. Paul Ryan, Romney's running mate, said Obama "turned Medicare into a piggy bank to fund Obamacare," promising to "stop the raid on Medicare." And the Republican National Committee is promoting on its website a feature it calls "Obama's Countdown to Medicare's Bankruptcy," which lists the days, hours, minutes and seconds left until the Medicare Part A trust fund is exhausted."
Instead, FactCheck argues, "But there would be even fewer days until the fund's exhaustion if Obama's health care law hadn't included those $700 billion in spending reductions."
"It's true that experts, including Medicare's chief actuary, doubt that some of those spending cuts will actually be implemented.  But if they are, Medicare would spend less each year than it had been expected to otherwise, allowing Medicare to stretch further the income it receives from payroll taxes and premiums," they write.
FactCheck goes on to point out, while it may sound counter-intuitive, the cuts will actually improve rather than weaken Medicare's finances.
As we explained at the outset here, $415 billion of the reduction in payments goes to Medicare Part A.  Writes FactCheck.org, "Income for Part A comes mainly from payroll taxes. If Medicare doesn't need to spend that income immediately, it's credited to Part A's trust fund, and Medicare gets a Treasury bond that it can cash in later. Anytime Medicare needs to cash in that bond, Treasury must pay it. Even if Treasury spent the original money on something else, it must pay the bond."
FactCheck writes, "So, campaign claims that imply that Obama has taken money out of Medicare, and Medicare won't ever get it back, are simply not true."
Moreover, as they note, Vice Presidential Candidate Paul Ryan claims that the Democrats "turned Medicare into a piggy bank to fund Obamacare. They took $716 billion from Medicare to pay for their Obamacare program." On the other hand, he added, Republicans are "being candid with our current seniors" and "saying stop the raid on Medicare."
FactCheck concludes, "Unfortunately for Medicare there isn't $700 billion in any kind of 'piggy bank' to 'raid.' The trust fund doesn't have anywhere near that much money – the Part A trust fund only contained $244.2 billion at the end of 2011. And the president can't actually take money out of the trust fund. Medicare holds those Treasury bonds, and, as we said, it can cash them in anytime it needs the money.
"The problem for Medicare is that the trust fund isn't going up – it's declining year after year. Some voters may get the mistaken impression that money they paid in to Medicare will pay their benefits once they retire. But as a practical matter the program functions as a pay-as-you-go system. And current income isn't enough to pay all current benefits."
As the LA Times noted in early October in their FactCheck of the $716 billion claim, "The president's healthcare law does reduce future spending on Medicare, but those savings are obtained by reducing federal payments to insurance companies, hospitals and other providers, and do not affect benefits for people in the Medicare program."
Likewise, the Washington Post did their own analysis, noting, "The savings mostly are wrung from health-care providers, not Medicare beneficiaries – who, as a result of the health-care law, ended up with new benefits for preventive care and prescription drugs."
They add, "While it is correct that anticipated savings from Medicare were used to help offset some of the anticipated costs of expanding health care for all Americans, it does not affect the Medicare trust fund. In fact, the Obama health-care law also raised Medicare payroll taxes by $318 billion over the new 10-year time frame, further strengthening the program's financial condition."
They add, "Under the health-care law, spending does not decrease in Medicare year after year; the reduction is from anticipated levels of spending in future years. Moreover, the 'cuts' did not come at the expense of seniors."
The bottom line is that the letter writer needs to do some more research before repeating talking points without context.  It would also, in our opinion, help if the local paper were willing to FactCheck claims made on their editorial page, rather than leave it to the citizens to do their own research.
—David M. Greenwald reporting