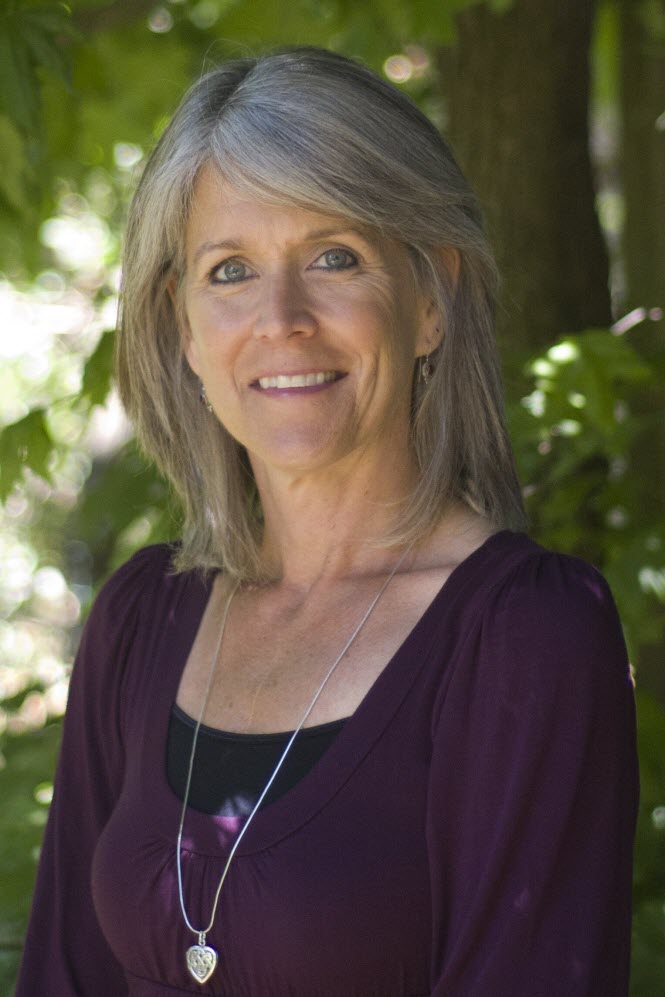 Nancy Peterson has worked as a volunteer at Montgomery Elementary for 12 years.  She has seen Montgomery become the first campus in Davis to enter Program Improvement status and has become a fierce advocate to at-risk and Title I children.
She brings to the school board race a candidate whose own children have been at Montgomery and who has a firsthand view of what happens when a school goes through program improvement.
In an interview with the Vanguard this week, she attributes that fierce advocacy to her upbringing and her experience watching how her father related to disadvantaged children as a pediatrician at Columbia University's Presbyterian Hospital in New York.
For 47 years his specialty was juvenile diabetes.
"Families that have a child with diabetes, it's a big change in the lifestyle because you have to get used to your medications and keeping your blood sugar level," Nancy Peterson told the Vanguard.
A doctor who works with children, often disadvantaged children, does not have a traditional job where you arrive at work at 9 am and leave your work behind at 5 pm.
For Dr. Peterson, his day would begin at 6 am.
"My dad would begin his call hour at 6 am when kids would be getting up and getting ready for schools," she said.  "So the phone would start ringing and my father would be talking to parents about sending their kids to school and getting ready for the day."
Her father would work with both private patients and at the diabetic clinic, which he ran at Columbia Presbyterian Medical Center for thirty years.
"His clinic patients and his private patients all had his home phone number," she said.  "Because to my dad it didn't matter what your background was, what your economic situation was, every child deserved the same treatment in order to be ready to go to school to have their life."
"I learned from a very early age that everybody's important and that your background has no bearing as to how you should be treated as a person," she added.
Nancy Peterson remembers one critical moment in particular.  It was a Friday night and her family had always had dinner together.  But this time, her father came home late.  She asked him when he finally came home what kept him so long.
It turned out one of his patients did not come at his appointed time.  He would not arrive until two hours past his appointment hour.
Nancy Peterson asked her father why he didn't just go since the boy had missed his appointment.
Her father responded, "He's not responsible for the fact that his parents could not get him to the clinic on time.  He is my patient."
"From that period I realize that kids all deserve the best that we can give them, irrespective of whether their parents are able to do or not to do – all kids deserve an equal chance to be as successful as possible," Nancy Peterson says.  This is the lesson that she learned from her children that she now applies to today, working with Title I parents in South Davis and district wide.
Throughout her time in New York, she went to public school from kindergarten all the way through high school graduation.
She attended junior high in the Washington Heights area of New York where she lived.  Almost the entire school, about 95 percent, was Title I, low-income families.
She remembers that the entire school got free lunches through the Title I program, regardless of income.
"The numbers were so high for the poverty families it was more work to try to weed out the few families that did not qualify for free lunches than to just have everyone get free lunch," she said.
Nancy Peterson relates another story from her childhood.  It was junior high and she entered the restroom only to find that two girls were attempting to set another girl's hair on fire.
"Part of me wanted to just get out of the bathroom right now," she said.  "But I thought, 'I cannot leave with this happening, I have to try to stop it.' "
She didn't exactly know what to do and she says she didn't do much other than to say, "I don't think that's a good idea" or "I don't think you should be doing that."
She said that fortunately, at that point, she was already quite tall at 5 feet 9 inches in height.  She said, laughing ironically, "I don't know if I was an intimidating person, as my knees were shaking.  But they looked at me and the two girls left the bathroom."
"It was that moment in my life when you realize you just can't walk away when things are bad, you have to try to fix it," Nancy Peterson added.  "As scared as I was, because I thought this could be a beating for me, I just thought I just can't leave that girl in the bathroom by herself."
She doesn't know what happened after she left the bathroom other than her being relieved that the incident was over and resolved without a physical altercation.
Nancy Peterson, even at this young age, observed the struggles that these families had to go through to get by.  They were coming from backgrounds where many were immigrant families, many were just struggling to get by.
She was a lucky one.  She had a supportive family, with monetary means and not having to struggle to put food and basic necessities on the table.
"It's always made me very cognizant and sympathetic towards a family, that things are much more of a struggle for them," she said arguing that this why she has always been an advocate for Title I families and those with struggles in this community.
Poverty is not the only reason for struggles she said, but she has always wanted to help people as much as she can.
She believes, regardless of economic and ethnic backgrounds, "All parents want the same thing… they want them to have a better life, a happy and as easy a time as possible, we all want that for our kids, but for some it's harder to give that to them or to have the resources to allow them to reach their potential."
She believes when that occurs, it falls to the community to step up and give the kids the resources they need in order to be successful in life.
Many residents may believe that Davis does not have a Title I population at all.  However, there are pockets of poverty even within Davis.  For instance, Montgomery runs at nearly 50 percent Title I students and other schools have as much as a quarter of their populations being Title I students.
"As the economic downturn has lasted longer than any of us have hoped, many more families are struggling with different issues – loss of jobs, lower salaries, so there are a lot more people feeling the pinch of economic trouble," she said.
This perspective is one that Nancy Peterson believes is missing from the school district right now.
"As a community grows in the number of second language learners and also grows in the number of Title I families," she said, she has seen both in her youth and as a parent that impact on a community and she feels she brings that perspective that is sorely lacking from the school board currently.
"There is a strong need to have a long term strategic plan for all of our schools, and particularly when things are changing or so fluid at different sites that you need to be able to react to the changes and have a strategic plan for where each is going to go," she said, referring to the whole district.
"I think that our long term vision has been lacking for some time," Nancy Peterson concluded.
—David M. Greenwald reporting