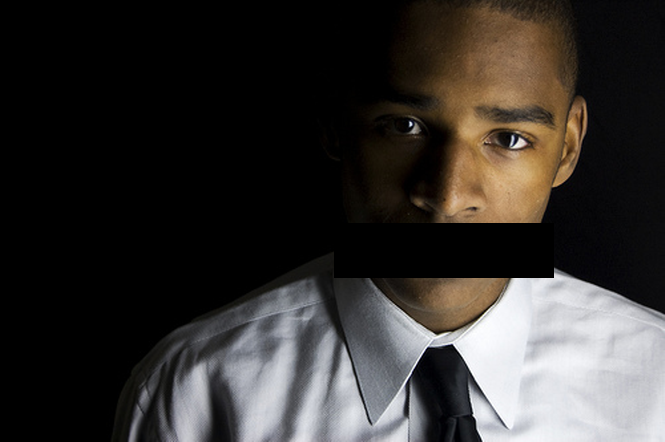 There is little doubt that one of the most controversial topics that I have covered on the Vanguard in its six and a half years of existence is the topic of racism.
This past summer an incident, when a noose was hung from the goalposts of the football stadium at Davis High, triggered a lengthy community debate over what should be done and how much attention we should pay to such an incident.
There is a legitimate debate here, on the one hand with those who believe that the perpetrators of such incidents are largely attention-seekers, who crave attention and relish in creating polarization and fear and anger in the community.  On the other hand, the law enforcement professionals and researchers believe that such actions are best handled by strong community condemnation, and that allowing the conduct to go without strong community criticism feeds into a destructive cycle that can have worse impacts down the line.
From my standpoint, Davis has long been a community in denial about its dark underbelly.  It is an affluent, well-educated, largely homogenous community that has prided itself on progressiveness and tolerance.  81% of its electorate voted for President Barack Obama in 2012 – a number only slightly lower than the nearly 85% who supported him in 2008.
And yet, the history of this community has had periodic incidents, whether they be DHS students in the 1970s wearing KKK masks to basketball games, hate incidents, or other potential acts of racism over the last 30 to 40 years.
For the first ten years of my residency in this community, I would have been one who would not have observed or grasped the potential problems.  But in the last six or seven years, I have seen more than most.
Six years ago a campus climate study found that a large number of African-American students had experienced acts that could be interpreted as racist in the city of Davis, primarily in their dealings with police, but also in their interactions with local business.
A Human Relations Commission study conducted a few years ago showed a similar problem with minorities, who felt that they were treated differently in the city of Davis due to their race – particularly in their interactions with the business community.
Anecdotally, I have had African-American students tell me that they feel uncomfortable walking through the city of Davis due to their race.  That they have had worse interactions with the police in Davis than in their own communities.  And most African-Americans have a personal story about an encounter with Davis police.
Not only that, but we have one of the larger achievement gaps in this community's schools, showing a large gap in the test scores of whites and Asians on the one hand, and African-Americans and Latinos on the other hand.
This is also a changing community.  Twenty years ago, just before I moved here, the schools had a white student population of 75%; that number has declined to just 57% today, meaning that 43% of students are minorities.
Davis is hardly the deep south in terms of race issues, but there are issues that need to be addressed.
Following the noose incident, the city's HRC worked on putting together a community event.  The event followed what the HRC did last January, where it had a panel of five African-American citizens talking about the issue of race in Davis.
Today, at 1 pm at the Community Chambers will be an event entitled, "Breaking the Silence of Racism."
Community members are invited to share their recent experiences and thoughts regarding racist incidents in the Davis community and ask questions of a panel comprised of local leaders and officials.
The idea is that the panelists will be there to listen, not to speak, and to address concerns and questions from the community.
Sandy Holman, founder of The Culture C.O.O.P., will moderate the panel, which will include the following individuals:
Rochelle Swanson, City Council Member and Local Business Owner
Jonathan Raven, Yolo County District Attorney's Office
Rev. Kristin Stoneking, Campus Minister of CA House
Rahim Reed, UC Davis Associate Executive Vice Chancellor for Campus Community Relations
Captain Darren Pytel, Davis Police Department
Also the school district will now be represented, with Pam Mari addressing issues on its behalf.
From the city's press release, the commission hopes that "Breaking the Silence of Racism" will:
Allow participants to share their stories
Allow participants to discuss whether existing public policies are sufficient to address indifference, discrimination and racial violence
Help the public understand the components that sustain racism in our community
Continue and advance community dialogues on racism
"The Commission understands that the problems we face in this community related to race will not be solved in a single community event," the release says. "However, the Commission will commit to continuing this discussion in the months following this meeting, developing a framework of goals and outlining a full agenda of specific actions. The Commission commits to taking the public's concerns and using them to create an action plan."
It is my personal hope that members of the community who often share their stories with me privately, but are reluctant to bring forward issues on the record or in a public setting, can bring their issues and concerns forward to be addressed.
These are undoubtedly tough issues.  People who have lived in this community thirty, forty and fifty years have often told me that what tends to happen is an issue comes forward due to an incident, it gets discussed and debated, things settle down and then the core issues never get addressed.
In my considerably shorter experience in this community, I see much of the same phenomena.  My hope is that this event will be the start for a community dialogue where issues can come forward, and that they come forward in a constructive manner which we can look into and address.
My experience suggests otherwise.  We will see.
—David M. Greenwald reporting