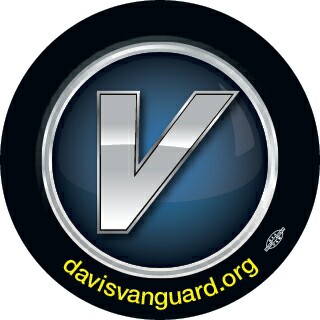 To our readers: We launched our fundraising drive at the beginning of December and we have done very well so far.  We set a goal of ten thousand dollars and we have raised about $7000 of it.
That's great news, but it does mean we are still about $3000 short of our goal.
The Vanguard is a 501(c)(3) non-profit.  We rely on donations from our readers to pay the bills.
Your donations to the Vanguard are tax deductible.  Here is your last chance to get tax write offs for 2012.
Moreover, the Vanguard is in the process of raising money for a new website overhaul.  It has been nearly four years since the Vanguard upgraded to the current davisvanguard.org site.  But times are changing and we need to move with the times.
We have a fundraising goal of $10,000 by March.  We have already raised $4000 of that.  We urge you to please help us with critical site upgrades by donating today.
You can log on to our secure server to donate by credit card here or you can mail a check to:
Davis Vanguard
P.O. Box 4715
Davis, CA 95617
IMPORTANT CREDIT CARD INSTRUCTIONS
Some donor have received error message using the online form.  We believe we have figured out the culprit.  If you get an error message try using either Firefox or Safari as Internet Explorer seems to be having problems.
You can always call 530-400-2512 and I can fill it on over the phone and have never had a problem.
Thank you for your support, 2013 figures to be another banner year for the Vanguard and our community.
Also remember to click the Amazon.com banner so that the Vanguard gets a portion of your sales.