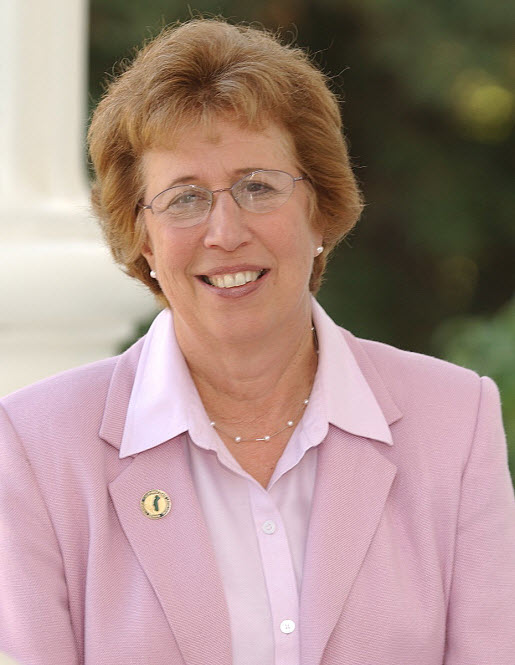 Last year, California ended Redevelopment as a way for local government to use public monies that would go for redevelopment and other major infrastructure repair projects.
Last week marked the beginning of the new legislative session and Senator Lois Wolk introduced SB 33, a measure which would "update Infrastructure Financing District law, to make it a useful tool to help cities maintain, repair, and rebuild critical infrastructure and create economic development in their communities."
In her release, the senator's office claimed the law would "remove obstacles barring the use of Infrastructure Financing Districts (IFDs), a flexible financing tool that can be used to pay for public works projects, create high-paying jobs, and promote sustainable growth."
"Having served in local government, I know how important public works projects are to our communities. I also know that local governments need the flexibility to determine local priorities," said Senator Wolk, Chair of the Senate Governance and Finance Committee.  "My legislation will give local government officials a flexible, rigorous tool to finance public works projects and promote economic development, while embedding more program and fiscal accountability measures."
Senate Bill 33 makes it easier for local governments to utilize IFDs. IFDs, like redevelopment agencies, which were dissolved by the California Supreme Court in January, 2012, can be used to divert property taxes from a local government's general fund to pay for public projects such as highways, transit, water and sewer projects, flood control, libraries, parks, child care and solid waste facilities.
According to the senator's office, "Unlike redevelopment agencies, IFDs require the consent of local agencies before diverting their tax increment. Additionally, unlike redevelopment agencies, IFDs do not divert school property taxes or use the power of eminent domain."
The League of California Cities is a key proponent of the new legislation.
"I applaud Senator Wolk's commitment to removing unnecessary obstacles hindering the use of IFDs, a useful financing tool that can be used to support a wide variety of local infrastructure," said Daniel Carrigg, Legislative Director of the League of California Cities. "California's local governments face many challenges in financing and upgrading infrastructure to meet the needs of our growing population and support a prosperous economy. By enabling the use of IFDs, SB 33 provides a real solution to these challenges."
According to literature from the League, they worked "in a collaborative effort with Sen. Wolk to identify amendments to the law that would make it more workable by removing cumbersome voting thresholds that were not legally necessary, authorizing rehabilitation and maintenance, and other changes."
Last fall, there were competing measures put forward to Governor Brown that would allow local agencies "to develop infrastructure and promote economic development in the wake of the loss of redevelopment."
The League ended up supporting what was then SB 214, over competing bills from the Speaker (AB 2144) and Senator President Pro Tem (SB 1156), "because it is viewed as the most developed, flexible and useful tool that can be used by the widest variety of cities."
SB 33 is identical to SB 214.
The focus was on making the IFD, which had been on the books for over 20 years but rarely used, a more useful tool.
There were a number of problems with IFD as it currently existed.  Chief among them was the fact that the law – while it allowed the use of tax increment to fund infrastructure, it required two public votes at a two-thirds vote threshold.
Wrote the League last September, "These dual vote requirements are massive hurdles sufficient to deter most agencies from looking further."
Among other things, Senator Wolk's legislation removes the statutory requirement for voters to approve the formation of an IFD or to issue debt, just as there was no voter approval required for the formation of redevelopment agencies.
The bill also extends the term of IFD bonds from 30 years to 40 years, giving local governments longer to repay their debt and lowering their monthly debt payments
However, last October, Governor Brown vetoed SB 214.
In his veto message, the governor wrote, "This bill eliminates the voter requirement for a city or county to create an infrastructure financing district and expands the types of projects that may be financed by such an entity.
"This measure would likely cause cities to focus their efforts on using the new tools provided in the measure instead of winding down redevelopment. This would prevent the state from achieving the General Fund Savings assumed in this year's budget."
In reaction, the League wrote, "The veto of SB 214 is obviously disappointing for communities that are ready to move on and were looking to use tax-increment financing to address infrastructure issues and create jobs.  Next year could have been a time for preparing new economic foundations."
They add, "Now, regrettably, it appears instead 2013 will be  another year of state officials sifting through redevelopment Recognized Obligation Payment Schedules (ROPS), asset lists, and other required documents looking for budget tidbits to benefit the state general fund. "
However, the League saw a positive light as well, in his veto message for Senator Steinberg's SB 1156, where the governor wrote, "I am committed to working with the Legislature and interested parties on the important task of revitalizing our communities."
The League said, "This is a good signal. Perhaps when the Governor is signing bills in September 2013, local and state officials can begin to work together again to restore California's infrastructure and economic competitiveness."
Senate President Pro Tem Steinberg also reintroduced his redevelopment replacement tool.
Will the governor be more willing to sign legislation this year to replace redevelopment, particularly in light of the passage of his measure?  That remains to be seen.
In the meantime, Senator Wolk said, "I remain committed to making it easier for local governments to utilize IFDs to fund important projects like flood protection and clean drinking water without adversely affecting our schools, core local services, or the state general fund."
—David M. Greenwald reporting