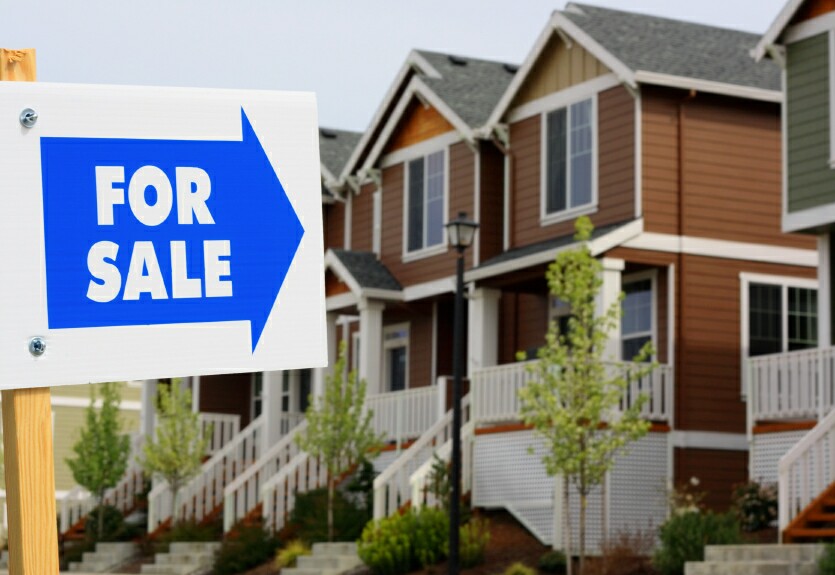 The good news is that the DACHA nightmare, and it was that for a number of people, is over.  There are at least four sides of this story, but at the end of the day, there are a group of people, many of whom are largely completely innocent, whose only mistake was to buy into a local affordable housing project, who can now move on with their lives.
The Vanguard called for an independent investigation into DACHA back in 2009.  At that time, we had the oddly matched couple of Don Saylor and Lamar Heystek supporting the call.  The city wanted to protect their assets first, but they forgot that while assets are a critical interest for the city, their top duty was accountability to the voters and taxpayers.
In the end, there was probably enough blame to go around.  The city made its share of mistakes and missteps along the way.  The city has its complaints about the principals David Thompson and Luke Watkins, as do the DACHA residents.
Mr. Thompson and Mr. Watkins continue to believe that the city helped the DACHA residents to breach their contracts and attempt to parlay public assets into private ones.
DACHA residents continue to believe that they were subjected to harassment and persecution, and that they could have had limited defense against subpoenas and depositions.
"DACHA is dead," former DACHA President Ethan Ireland explained to council last year. "It went into cardiac arrest when its accounts were levied, and it finally expired when its properties were foreclosed upon and sold at auction.  It's a corpse; it has nothing but liabilities and it exists on paper only."
However, it represents a very dangerous corpse.  "As long as this corpse – the corpse of DACHA – remains unburied, DACHA's creditors, represented by Neighborhood Partners and Twin Pines, will never stop in their efforts to revive it – to save their own business reputations.  Their desperation to exact vengeance has driven them to attempt conjuring up the dead," he said.
"We live in fear," he said.  "Fear of our doorbells and mailboxes.  Fear that upon opening the door there will be yet another process server with yet another subpoena in hand ordering us to yet another round of questions structured to only have wrong answers.  Fear that there will be yet another shrewd and legally questionable attempt to levy our personal accounts."
"As long as DACHA technically remains in existence, burdened with two more potential default judgments, DACHA's judgment creditors will use these judgments to continue severely abusing legal process," Elaine Roberts Musser, who volunteered to act as Mr. Ireland's attorney, argued.
Whatever the truth is, the legal process turned ugly.  A dispute grew.  And the fact that we now have a settlement from that standpoint is a good thing.
Furthermore, disparagement by all sides now ends.  Part of the agreement includes an agreement "to resolve this matter amicably, and not to disparage each other about DACHA or to continue to rehash the issues that led to these lawsuits."
That too is a positive thing for the residents, the city and the principals.
However, despite the overall positive outcome here, we remain unsettled.  I mentioned there were really four sides of the story.  We had the city, DACHA, and David Thompson and Luke Watkins as the first three.
But the fourth side of the story is the one that the Vanguard has always been concerned about.  The fourth is the taxpayers of the city of Davis.
It was more than three years ago that we called for an independent investigation.  And the truth is that we never really got one.  We got an arbitrator's ruling that the city calls biased, an auditor's report that David Thompson and Luke Watkins argued was flawed, and a Grand Jury report that addressed limited questions.
The Grand Jury found that "no inappropriate gift or use of public money was made at any time, for any purpose by the City in connection with DACHA."
Nevertheless, they concluded, "The City has incurred losses that may not be recovered and may increase in the future. Better initial oversight of DACHA could have prevented this."
They added, "The Grand Jury found that greater care should have been taken initially by the City and the Redevelopment Agency when performing legal analysis of documents such as DACHA's articles of incorporation and bylaws and that better initial oversight of DACHA by the City could have prevented this situation."
While the city was undoubtedly pleased with the finding of no gift of public money, David Thompson argued "the Grand Jury appears to have focused on a few very narrow components of the DACHA situation."
He continued, "For example, the Grand Jury says nothing about the five year history of the numerous board members who were in excessive and constant delinquency and therefore ineligible to serve and yet were allowed to borrow $4 million in public funds."
There were problems with the model, or at least the form of the model, of affordable housing from the start.  The original terms – the buy-in costs and rate payments – were too burdensome on what were supposed to be low or middle income residents.  The purchase price was too high, the carrying charges too steep.  This led to risky loans and it led to the city's attempt to stabilize the finances.
The Grand Jury found that a proper assessment and oversight at the start might have prevented this.
Ultimately, there are charges and counter-charges that will never be resolved.  One person suggests that Twin Pines and Neighborhood Partners obviously felt that they had more to lose by trying the case than they would gain by settling it.
But it seems both sides ultimately felt the same way.  When the plaintiffs requested $885,000 in settlement terms, the city's response was to low ball them with a $180,000 offer, far less than they had previously offered.
It is worth noting that while the ultimate settlement was for far less than the plaintiffs initially requested, it was nearly twice what the city offered a month prior.
That suggests that both sides felt it was best to end this rather than proceeding to trial.
In the end, no one can be called a winner here.  The end of this dispute does give solace and protection to the former residents, it ends the dispute between the city and the principals, but it leaves us with an empty feeling that we will never know the truth of what happened.
In a place where transparency matters and public trust is violated, it seems we are left with more questions than answers and that is not a good result for the people of Davis.
In the end, Davis needs to commit itself to a measure of affordability for middle and lower income people.  That will be the challenge of the coming years.
For better or for worse, this unhappy and unfortunate episode can now finally be put to rest.
—David M. Greenwald reporting