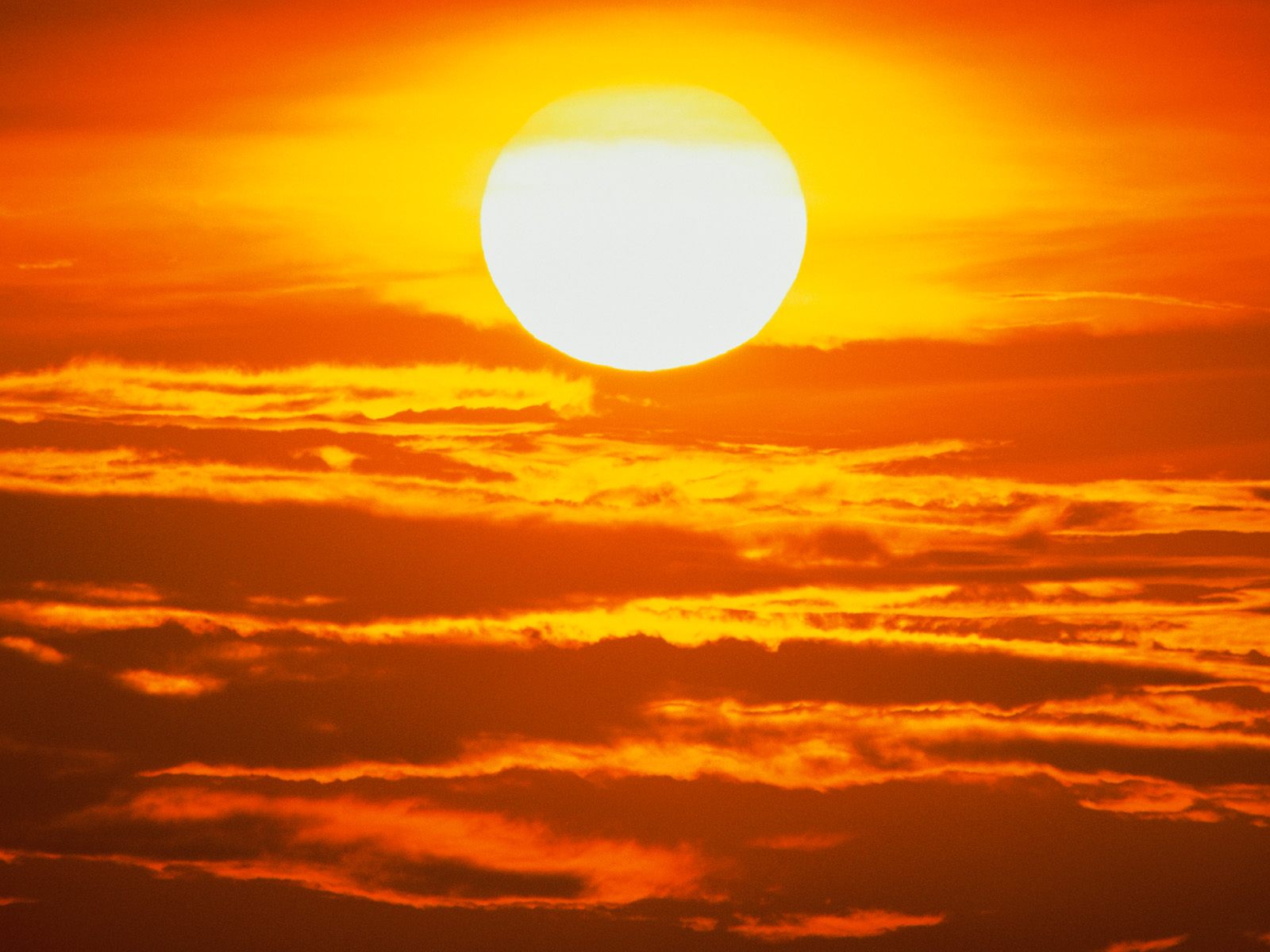 The draft version of the National Climate Assessment was released on Friday, and the key finding is that "climate change is already affecting the American people."
"Climate change presents a major challenge for society," the committee's leadership said in a letter on Friday. "This report and the sustained assessment process that is being developed represent steps forward in advancing our understanding of that challenge and its far-reaching implications for our nation and the world."
"Climate change, once considered an issue for a distant future, has moved firmly into the present," the report says. "Americans are noticing changes all around them. Summers are longer and hotter, and periods of extreme heat last longer than any living American has ever experienced. Winters are generally shorter and warmer."
"Certain types of weather events have become more frequent and/or intense, including heat waves, heavy downpours, and, in some regions, floods and droughts. Sea level is rising, oceans are becoming more acidic, and glaciers and arctic sea ice are melting," they write. "These changes are part of the pattern of global climate change, which is primarily driven by human activity."
The report argues, "The impacts are often most significant for communities that already face economic or health-related challenges, and for species and habitats that are already facing other pressures. While some changes will bring potential benefits, such as longer growing seasons, many will be disruptive to society because our institutions and infrastructure have been designed for the relatively stable climate of the past, not the changing one of the present and future."
The National Climate Assessment is required under the Global Change Research Act of 1990, and is presented to the President and Congress every four years.
"Human-induced climate change means much more than just hotter weather," they warn, referencing increases in ocean and freshwater temperatures, frost-free days, heavy downpours, rising sea level, and reductions in snow-cover extent, glaciers, permafrost and sea ice.  Winter storms along both coasts have increased in frequency and intensity. "These changes and other climatic changes have affected and will continue to affect human health, water supply, agriculture, transportation, energy, and many other aspects of society."
"This draft report sends a warning to all of us: We must act in a comprehensive fashion to reduce carbon pollution or expose our people and communities to continuing devastation from extreme weather events and their aftermath," Senator Barbara Boxer said in a statement.
"The findings in the report are a three-alarm fire," said Representative Henry A. Waxman.  "Climate change is already causing widespread disruption across the nation. We are in deep trouble if we don't act forcefully this year."
President Obama has been criticized by some for not paying nearly enough attention to the issue of climate change.
The LA Times, for example, notes, "With the White House working on so many economic, foreign and domestic policy fronts, it remains unclear if the president will speak up more on climate, let alone spearhead new initiatives."
They add, "The Obama administration has implemented several regulations to curtail emissions of carbon dioxide and other greenhouse gases that scientists say have stoked global warming. But the president seldom speaks of climate change."
The White House has declined to comment on the report, citing their lack of chance to review it.
However, Carol Browner, President Obama's former climate czar and now a senior fellow with the liberal Center for American Progress, told the Hill that, while the U.S. is making progress reducing emissions, "more action is needed immediately."
"We can start with strict carbon pollution standards for power plants and we must significantly expand investments in community resiliency to protect people and the economy from the gathering storms – and floods, droughts, wildfires, and heat waves," said Ms. Browner told the Hill.
Andrew Steer, president of the World Resources Institute, urged that the White House take action: "In his second term, President Obama has a chance to ensure his legacy as a leader on climate change.  Now is the time for the administration to move forward with new standards on power plants and other actions to put America on course to a low-carbon future."
On the other hand, Representative Lamar Smith, a Texas Republican who chairs the House Science, Space and Technology Committee, said in a statement Friday that he plans to vet climate science in the new Congress.
"I believe climate change is due to a combination of factors, including natural cycles, sun spots, and human activity. But scientists still don't know for certain how much each of these factors contributes to the overall climate change that the Earth is experiencing," he said.
"It is the role of the Science Committee to create a forum for discussion so Congress and the American people can hear from experts and draw reasoned conclusions," he added.
Gene Karpinski, president of the League of Conservation Voters, said the report confirms what many Americans already know.
"Hurricane Sandy and the historic droughts, floods and heat waves happening across the country aren't a fluke, but the result of a climate warming much faster than previously thought," he said. "If we put off action on climate change, the costs of addressing its impacts will only rise and this extreme weather will be just the beginning. This report should serve as a wake-up call that it's time to act."
"This could help restart a national conversation about climate change," said Todd Sanford with the Union of Concerned Scientists. "It gives us a road map for climate change. And the road is much bumpier if we continue along a higher emissions pathway."
A 60-person Federal Advisory Committee (the "National Climate Assessment and Development Advisory Committee" or NCADAC) has overseen the development of this draft climate report.
The membership of the NCADAC includes not just researchers, but leaders from various industries.
"Climate change will influence human health in many ways; some existing health threats will intensify, and new health threats will emerge," the report argues. Some of the health impacts stem from increasingly frequent and intense extreme heat, which causes heat-related illnesses and deaths.  They also find that, over time, this will worsen drought and wildfire risks, intensify air pollution and make increasingly frequent extreme precipitation and associated flooding that can lead to injuries and increases in marine and freshwater-borne disease, as rising sea levels will intensify coastal flooding and storm surge.
They believe, "Certain groups of people are more vulnerable to the range of climate change-related health impacts, including the elderly, children, the poor, and the sick. Others are vulnerable because of where they live, including those in floodplains, coastal zones, and some urban areas."
In fact, they argue that US population growth has been greatest in those areas most at risk for being impacted by climate change.
The report concludes, in part, that planning for adaptation and mitigation is increasing, but warns that "progress with implementation is limited."
They write, "The level of current efforts is insufficient to avoid increasingly serious impacts of climate change that have large social, environmental, and economic consequences. Well-planned and implemented actions to limit emissions and increase resilience to impacts that are unavoidable can improve public health, economic development opportunities, natural system protection, and overall quality of life."
—David M. Greenwald reporting