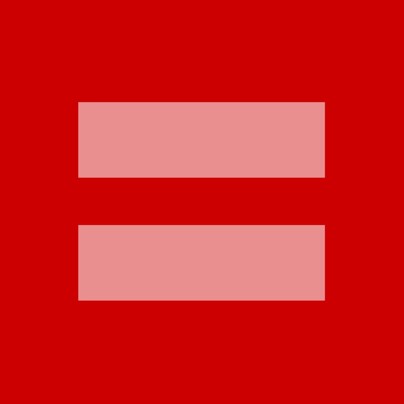 I was in Washington, DC, when DOMA was being passed in September of 1996, overwhelmingly by Congress, and immediately President Bill Clinton fought to move the right to outflank conservatives and win re-election.  Only 67 Representatives in the House and 14 in the Senate would vote against it.
A few weeks later I would move to Davis for the first time.  That is nearing 17 years ago, although it does not feel that long.  And yet the world has shifted remarkably on the issue of same-sex marriage.
It was just over four years ago when California passed Prop. 8, and now there is no chance at all it would even come close to passing, according to various polls.
It has been 17 years since DOMA, and at least 21 of the Senators voting for DOMA have now changed their minds.
President Bill Clinton in 1996 said, "I remain opposed to same-sex marriage. I believe marriage is an institution for the union of a man and a woman. This has been my long-standing position, and it is not being reviewed or reconsidered."
By July of 2009, his view had shifted, "I personally support people doing what they want to do. I think it's wrong for someone to stop someone else from doing that [gay marriage]." President Clinton said he personally supported same-sex marriage but did not believe it is a "federal question," stating, "I think all these states that do it should do it."
Two weeks ago, in an Op-ed in the Washington Post, he wrote, "As the president who signed the act into law, I have come to believe that DOMA is contrary to those principles and, in fact, incompatible with our Constitution."
"When I signed the bill, I included a statement with the admonition that "enactment of this legislation should not, despite the fierce and at times divisive rhetoric surrounding it, be understood to provide an excuse for discrimination," he wrote.  "Reading those words today, I know now that, even worse than providing an excuse for discrimination, the law is itself discriminatory. It should be overturned."
US Solicitor General Donald Verrilli, Jr, pointed out, "I think it's time for the court to recognize that this discrimination, excluding lawfully married gay and lesbian couples from federal benefits, cannot be reconciled with our fundamental commitment to equal treatment under law."
The only real question seems to be how far that Justice Anthony Kennedy is willing to go, both on DOMA and Proposition 8.
Just as was the case on Tuesday, Justice Anthony Kennedy on Wednesday gave hints as to where he was going.  He said that the federal government should respect "the historic commitment of marriage, and of questions of the rights of children, to the states."
The New York Times writes, "That suggests that he is prepared to vote with the court's four liberal members to strike down the part of the 1996 law that recognizes only the marriages of opposite-sex couples for more than 1,000 federal laws and programs. Such a ruling would deliver federal benefits to married same-sex couples in the nine states, and the District of Columbia, that allow such unions."
If the 1996 law stands, Justice Kennedy said, "You are at real risk with running in conflict with what has always been thought to be the essence" of state power, which he said was to regulate marriage, divorce and custody.
As the New York Times noted, he questioned the constitutionality of DOMA but also expressed skepticism that the court should issue a broad ruling in the Prop. 8 matter that could become the vehicle for a national right to same-sex marriage.
The question at this time is how far, not the court, but one man, is willing to go.
In an analysis in today's New York Times, they write, "Momentum in the political world for gay rights could actually limit momentum in the legal world. While the court may throw out a federal law defining marriage as the union of a man and a woman, the justices signaled over two days of arguments that they might not feel compelled to intervene further, since the democratic process seems to be playing out on its own, state by state, elected official by elected official."
"The prospect that gay rights advocates may become a victim of their own political success was underscored during arguments on Wednesday over the constitutionality of the Defense of Marriage Act. Opponents of the law were left to make the paradoxical argument that the nation has come to accept that gay men and lesbians deserve the same right to marriage as heterosexuals while maintaining that they are a politically oppressed class deserving the protection of the courts," the analysis continued.
"No other group in recent history has been subjected to popular referenda to take away rights that have already been given or exclude those rights, the way gay people have," attorney Roberta Kaplan said on Wednesday.
But the New York Times notes, "Even so, the rapidly changing political environment gives the justices a reason – should they want one – to sidestep imposing a national standard and leave the matter to the states."
"While framing its decisions on law and principle, the court has always been attuned to public opinion and periodically debates how much evolving national mores ought to influence the interpretation of a two-century-old Constitution," the Times continued.  "In the case of same-sex marriage, the political currents have shifted so quickly that the justices seem wary of jumping into the rapids."
It seems Justice Kennedy is ready to strike down the law, but where he goes with it, no one really knows.
An article in the Washington Post today says, "It appeared Kennedy's interest in states' rights might align with the concerns of the court's four liberals that the law impermissibly targeted gay couples."
The New York Times editorial today notes, "Justice Kennedy, however, seemed primarily interested in questioning the law for the wrong reasons, concerned that the Defense of Marriage Act interferes in the primary right of states to regulate marriage and its benefits. Only the four more liberal justices appeared to focus on the reality that what is at stake here is not federalism but fairness."
Perhaps the most remarkable thing about all of this, however, is that one of the most conservative Supreme Courts we have seen, at least in the five-person voting majority bloc of justices, is poised to strike this down, narrowly, on a 5-4 vote.
In California, that means that once again same-sex couples will have the right to marry.  It also means that, given the composition of the legislature and the shifting views of the electorate, there is virtually no way a ban would ever be reinstated.
Just over four years ago that seemed to be a far-off fantasy, and yet we may be just three months shy of that happening.
—David M. Greenwald reporting