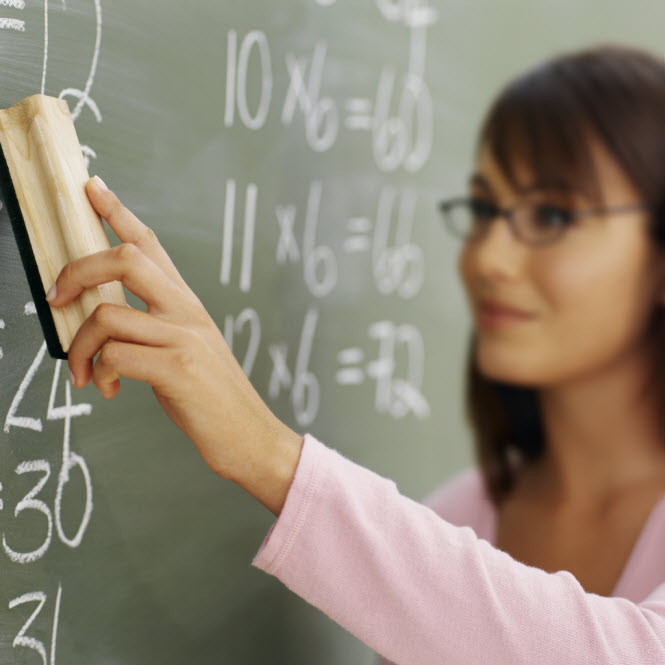 A new DJUSD Parent Group was formed on Facebook and already has over 200 likes.  The parent who created it explained, "I am a parent in the district (and) my main objective of creating this page is so that we, as parents, can connect (and) communicate directly with each other."
"I hope we can gain true transparency in the process of educating our kids and rather than rely on rumors or guessing, we can share facts, knowledge, ideas (and)  solutions," she wrote.
One of the big issues that parents are concerned about is the 9th Grade Reconfiguration plan.  There have been a number of rumors, but it appears that the critical date is April 18, when staff will bring forward feedback and analysis to the board.
As one parent explained, "This is a potentially huge move/decision process that many feel is being rushed and not adequately including parents in the process. It is not a "done deal," but if we, parents, don't make our voices heard NOW, it will be done before we know what happened."
But confusion continues to reign – some believe a decision could be made at that meeting, others believe it is simply an informational meeting.
Board Member Gina Daleiden was concerned that the misinformation was "unnecessary anxiety."
She said, "The prior direction was to begin to identify options, show us what we might ultimately evaluate. We aren't there…to my knowledge."
In terms of the April meeting, she said, "My understanding is that the April (meeting)  is more of a workshop on the topic. There may well be a vote on direction, whether or not to proceed with the exploration of options other than status quo, how to involve stakeholders etc…but I cannot imagine we would have a vote on implementation."  She added, "We simply don't have enough information nor are we far enough along in the process."
Ms. Daleiden would follow up that she met with the superintendent on Wednesday morning and said, "He will NOT be asking us for a vote on implementation of any particular model. The (meeting) will be a workshop to understand information staff has collected and analyzed thus far, but that information is not complete. Community input would be one of those pieces yet to come."
"Staff will share initial ideas on what various options of reconfiguration might look like, what would be required , what process would be advisable for exploration further, and how planning for decisions might proceed," Ms. Daleiden continued.  "The ending questions of the night would be focused on which, if any, new models/options/ideas are worth further exploration and analysis, and if so, how that process would look."
Three weeks ago, the school district in response to public concerns issued a statement, through a letter from Superintendent Winfred Roberson.
"The purpose of this message is to clarify that the DJUSD Board of Education and district administration have not predetermined a 9-12 transition," Superintendent Roberson writes. "I hope this eases some anxiety."
The superintendent made it clear that any changes would not take place in the 2013-14 academic year.
He noted, "At this point in time, it is important to know that the board has directed administration to meet with stakeholders to examine the possibility of various reconfigurations as a means to deliver the best possible education to Davis students, maintain and improve our academic program and ensure the District's long-term fiscal health."
"My office and the administrative cabinet will begin formal workshop discussion on March 13 with secondary staff," he wrote.  "Other stakeholder workshops will be announced in the near future. These workshops are intended to give us an opportunity to examine the academic, fiscal and social aspects of a 9-12 and other educational models."
He concluded, "I expect that both the challenges and benefits of such transitions will be objectively considered by all stakeholders and decision makers."
In early March, the Vanguard received a letter from the Holmes Junior High PTA opposing such a move.
"Holmes PTA opposes 9th grade reconfiguration at this time and voted at our last board meeting on 2/28 against this change," the letter read. "We strongly believe that the process is being moved forward without the proper notification to and input from the district's parents, students, staff and teachers."
They continued, "We cannot find any evidence why the district thinks this move is necessary and a good idea.  We need this process to SLOW DOWN."
A letter to the editor last week from former DTA President Cathy Haskell suggested that "many junior high teachers think this is more about placing Da Vinci High at a secondary site."
She notes, "The last discussion of reconfiguration resulted in Da Vinci High moving from DHS to the Valley Oak elementary site, where the elementary school had been closed the year before and upgrades were made to accommodate secondary students."
Ms. Haskell continued, "I believe this debate about 9-12 is really about Da Vinci. When will we have a second full high school in Davis? When will Harper convert to a high school with its own sports, music, language and electives program? What criteria will be used?"
"Or is this about closing elementary sites? Shifting ninth-graders to the high schools, moving sixth-graders to the junior highs (a middle school model), leaving capacity at elementary sites such that two elementary sites could close," she adds.
Cathy Haskell continues, "District office, Davis Board of Education, what is the problem that you are trying to solve?"
—David M. Greenwald reporting