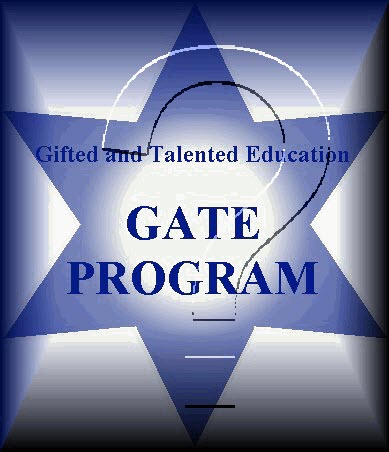 The Davis community continues to weigh in on the issue of GATE, engaging in a spirited and at times contentious debate through letters to the editor and public comment.
Over the past week alone, a number of letters have appeared in the local paper on both sides of the issue.
In one letter, Eric Hays attempts to correct what he considers "a large number of false statements about the Davis GATE program."
He writes, "There is this false idea that the level of GATE identification at Davis is impossible, an idea that is often extended into an implication that such a high level is an indication that the identification process, or perhaps the whole program, has become corrupted."
Instead, he argues that a number of districts in California GATE-identify at higher rates than Davis, including a number of districts that serve communities with UC campuses.
Mr. Hays further argues that there are a number of self-contained high achiever programs at the elementary grade level with some beginning earlier than the fourth grade.
He adds, "There is a rich trove of peer-reviewed research about the benefits of self-contained GATE programs, to all students in a district, some of which is being gathered at DavisExcel.org."
"Most importantly, there has been what I see as an attempt to redefine GATE as a program specifically for twice exceptional students or 'real outliers,' he argues.  "But that is in no way articulated in the sections of state code (52200 through 52212) that define GATE programs, nor is it in the district's GATE master plan. GATE provides an alternative learning paradigm, much as Davis' other choices – the neighborhood program, Montessori, Spanish Immersion – do, and, just as those programs serve students with extraordinary needs, so does Davis' GATE program."
"While I believe the GATE program could be improved through careful consideration," Mr. Hays concludes, "we will never have careful consideration so long as this level of misinformation persists."
Bob Erwin writes, "Some in the community have suggested that we reduce GATE classrooms to those who are 'tragically flunking.' They claim that GATE was originally designed to help only those children who were doing poorly in regular classrooms, but showed high potential in standardized tests."
He believes that this thinking is flawed.  First, he cites state law in which "GATE is for the student 'who is identified as possessing demonstrated or potential abilities that give evidence of high performance capability.' "
The education code states that the program should provide "unique opportunities for high-achieving and underachieving pupils"
Furthermore, he writes, "The program has long been designed to provide appropriate instruction in a GATE classroom for students who were performing well in school as well as for those who were not."
"Even in 1994, the first criterion for identifying GATE-eligible students relied on demonstrated development. The first criterion was 'students who demonstrate exceptional intellectual development,' " he continues.  "That plan even required the GATE coordinator to 'search lists of honor roll students' in an effort to find students who had not been nominated by their teachers."
Mr. Erwin argues, "We should embrace the district's mission – to help all our children 'reach their full potential.' The GATE classrooms have been highly successful in helping all children achieve – those in GATE classrooms and those not. Our existing GATE program has been proven to work. We should embrace what is clearly working."
While Karen Hamilton agrees that there is nothing anomalous about the large number of GATE-identified students in the Davis district, and cites California regulations that allow districts to create their own set of cut-offs for the identification of grift students, she ultimately argues against carving out a huge amount of the student population to place them into self-contained classrooms.
"The common benchmark," she writes, only requires that the district include only those who have "extraordinary or potential for extraordinary intellectual development," based on "evidence as to a pupil's capacity for excellence far beyond that of their chronological peers."
"In other words, a student's need for special services, such as a seat in a self-contained classroom, arises only when he or she is 'exceptional' as related to his or her peers. The more gifted students you have in a population, the less exceptional they are, with respect to that population," Ms. Hamilton argues.
She adds, "If such a huge portion of the community's students cannot have their needs met in the regular mixed-ability elementary classrooms, then those classrooms need to change."
"Carving them out of the regular population and placing them in self-contained classrooms is not the solution," she argues and adds, "nor does it meet best educational practices for ability-grouping in elementary school."
She continues, "The testing and sorting of third-graders sends young students the message that their academic destiny has been predetermined and their own future efforts don't matter."
She urges the district to continue evaluating the GATE program and consider alternative educational approaches.
"The debate about GATE in Davis public schools has focused on whether to continue or get rid of the program," James Harvey writes. "I would like to suggest that these programs be extended into other realms besides academics."
He continues, "I suggest that students be tested early, no later than third grade, for music, art and athletic excellence. We could then have special schools for each of them. Our budding musicians and artists would not have to waste time with those not interested in the arts, while our athletes could concentrate on their skills."
"While not focusing on academics, the sports GATE program would assure that the athletes learn how to test well, in order to facilitate entry into Division I schools. The athletic high school would be associated with Davis High in order to guarantee championships," he continues.
"Excellence has to be recognized," he writes. "I believe that the students should be able to wear special uniforms and be granted some privileges, to compensate for the sacrifices they make. The school district could save considerably if libraries and athletic facilities were reduced at the non-GATE school."
—David M. Greenwald reporting