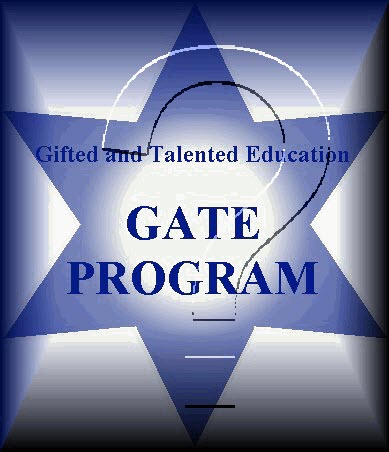 Since 2010, Local Districts Have Complete Control Over Local GATE Programs
– Proponents of maintaining the current district GATE program have been erroneously citing state law, that effectively no longer exists, suggesting state mandates on GATE programs.
In his letter to the editor, Eric Hays wrote, "Most importantly, there has been what I see as an attempt to redefine GATE as a program specifically for twice exceptional students or 'real outliers.' "
He continues, "But that is in no way articulated in the sections of state code (52200 through 52212) that define GATE programs, nor is it in the district's GATE master plan."
Bob Erwin also cites the state's education code.  He writes that state law mandates that GATE is for the student "who is identified as possessing demonstrated or potential abilities that give evidence of high performance capability."
He argues, "The education code states that the program should provide "unique opportunities for high-achieving and underachieving pupils" (education code section 52200)."
However, Ed Code Section 52200 effectively no longer exists.  The law changed with the advent of SBX3 4 in the 2009-10 Third Extraordinary Session.
Wrote then-Superintendent of Public Instruction Jack O'Connell, "SBX3 4 enacts numerous significant changes to law, which include funding reductions to certain Kindergarten through Grade Twelve education programs and, to mitigate the effects of these reductions, unprecedented budgeting flexibility to local educational agencies (LEAs)."
The result was that what was once categorical funding, that the local district was required to spend on certain specified programs such as GATE, no longer applied.
As a result, the Department of Education (CDE) created a guideline for local districts to explain how the Gifted and Talented Education program is affected by the flexibility provisions from SBX3 4.
As result of the bill, "LEAs may determine whether they will implement any or all of the GATE program and funding requirements. LEAs will be deemed to be in compliance with the GATE program and funding requirements contained in statutory, regulatory, and provisional language."
They further add, "LEAs may determine whether they will implement any or all of the GATE program requirements related to ensuring parent participation in recommending policy for planning, evaluating, and implementing the district GATE program. LEAs will be deemed to be in compliance with the GATE program and funding requirements contained in statutory, regulatory, and provisional language."
The governor's proposed Local Control Funding Formula will permanently take away all categorical compliance laws for these programs.  It will permanently eliminate requirements associated with 40 to 50 categorical programs that are currently dictated by the state and represent more than $7.4 billion in school funding.
The proposed legislation "would revise and recast the provisions related to the public financing system by requiring state funding for county superintendents of schools, school districts, and charter schools that previously received a general-purpose entitlement, to be calculated pursuant to a local control funding formula, as specified."
The language continues, "The bill would repeal many provisions requiring or authorizing categorical education programs, including those related to conservation schools operated by a county superintendent of schools, apprenticeship programs, training for mathematics teachers, gifted and talented pupils, and home economics."
It continues, "As to most other categorical education programs, the bill would repeal provisions mandating their performance and requiring dedicated state funding for that performance, and instead would authorize local educational agencies to expend the funds previously required to be spent for the categorical education programs, including, among others, programs for home-to-school transportation, adult education, teacher training, and class size reduction, for any local educational purpose."
While currently Ed Code Section 52200 is superseded by SBX3 4, the LCFF proposal completely removes the provision from the Ed Code.  Under current law, GATE categorical flexibility would run through 2014-15.  If LCFF is passed, that flexibility will become permanent.
At committee hearings on Tuesday, six superintendents who testified praised the principles behind this proposed school finance reform, but as one publication noted, "There were also sharp disagreements over the components of Brown's Local Control Funding Formula that would determine how much money districts would get were the new finance system phased in over the next seven years, as Brown hopes."
The report continues, "At its core, the division was between those favoring the formula as proposed and those arguing that it would give too many extra dollars for English learners and low-income children relative to a base funding amount for all children."
Christopher Steinhauser, superintendent of Long Beach Unified, said, "The governor's proposal is a great, bold step to bring equity and access to all children. Never in my lifetime did I think I would see this… It's the right thing to do. You don't need to have all of the answers to move forward."
John Nickerson, superintendent of Acalanes Union High School District, in Contra Costa County with fewer disadvantaged students, had a different take.
"In principle, I support the Local Control Funding Formula, but the base level funding is inadequate. It would potentially crush a district like ours," Mr. Nickerson said. "It's not right to have to look at employees who haven't had a raise in salary for five years and say you will have to wait another five years."
While these differences will likely sort themselves out, the bottom line seems to be that with regard to GATE funding, the state categorical and Ed Code rules cited by proponents, at the very least, will not be in effect until the 2015-16 school year and likely will be removed once a compromise version of the governor's LCFF proposal passes.
—David M. Greenwald reporting