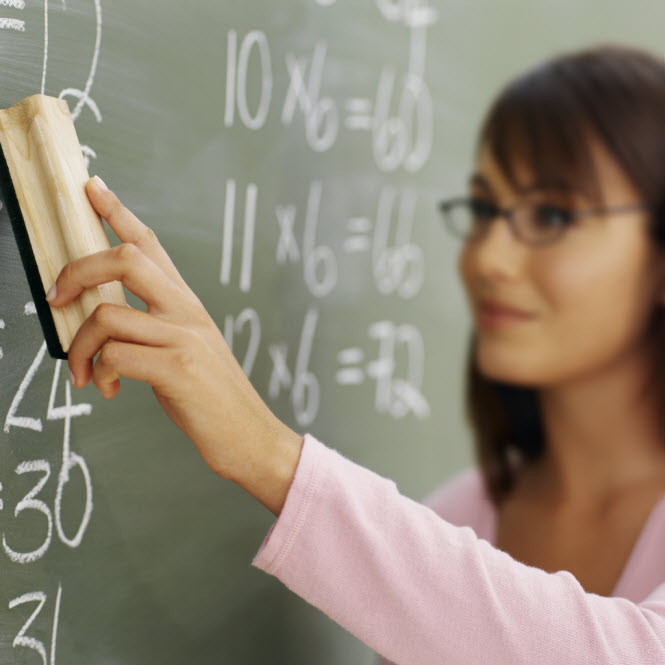 On Thursday afternoon, the Vanguard received a letter from the Holmes Junior High PTA, stating that they have learned that the Davis Joint Unified School District's Board of Trustees intends to move the 9th grade to the high school for the 2014-15 academic year.
"Holmes PTA opposes 9th grade reconfiguration at this time and voted at our last board meeting on 2/28 against this change," the letter read. "We strongly believe that the process is being moved forward without the proper notification to and input from the district's parents, students, staff and teachers."
They continued, "We cannot find any evidence why the district thinks this move is necessary and a good idea.  We need this process to SLOW DOWN."
The school district issued a statement, through a letter from Superintendent Winfred Roberson, which he also read aloud at Thursday evening's school board meeting.
"The purpose of this message is to clarify that the DJUSD Board of Education and district administration have not predetermined a 9-12 transition," Superintendent Roberson writes. "I hope this eases some anxiety."
The superintendent made it clear that any changes would not take place in the 2013-14 academic year.
He noted, "At this point in time, it is important to know that the board has directed administration to meet with stakeholders to examine the possibility of various reconfigurations as a means to deliver the best possible education to Davis students, maintain and improve our academic program and ensure the District's long-term fiscal health."
"My office and the administrative cabinet will begin formal workshop discussion on March 13 with secondary staff," he wrote.  "Other stakeholder workshops will be announced in the near future. These workshops are intended to give us an opportunity to examine the academic, fiscal and social aspects of a 9-12 and other educational models."
He concluded, "I expect that both the challenges and benefits of such transitions will be objectively considered by all stakeholders and decision makers."
At Thursday's meeting, a number of parents came to speak out against the change.
Kristen Lagituda, from the Holmes Junior High PTA Executive Board, read the letter that the Vanguard received to the School Board.
"There are crucial, important questions to address regarding social, emotional, and cognitive development in children," she said.  "Research solidly demonstrates that ninth grade risk-taking behavior including school failure, delinquency, drug and alcohol use and risky sexual behavior is heightened the earlier ninth graders are exposed to older peers."
"Indeed, conformity to peer pressure actually peaks in ninth grade," she added.
Ms. Lagituda added, "Davis has a nearly zero dropout rate for ninth graders and that is remarkable when you look at it nationwide.  Will that continue if this change occurs?"
"We as parents are concerned that this is a major shift that will affect every single student in this district, [and] is being rushed through without proper process and consideration," she said.  "We are convinced the district is not asking its staff whether this should happen but how best to implement this change."
She added it may be, after careful consideration, that the community decides this change is in the best interest of the district and its students, "however without proper process we oppose reconfiguration, we are not being given a say as parents and we want to have more say in this process."
Dianna Henrickson, a teacher at Holmes Junior High, argued that while there are good reasons to move ninth graders to the high school, she believes any benefit is far outweighed by any drawback.
She noted that the move would be more convenient for those who play sports at the high school, but she believes that there are already reasonable accommodations for those who play sports.  Likewise, she believes that while the move would offer a more rigorous academic selection for high-achieving students, they already have a broad range of courses, and those courses benefit eighth graders as well.
However, Ms. Henrickson said, "The kids I'm most worried about, though, are not the well-connected sports players like my children or yours, or the high-achieving academic children who will be successful wherever they take their classes.  The kids I'm most concerned about will be the middle kids, the gap kids, the kids who get lost in the shuffle, who do not feel connected to their school either through their activities, whether its sports or music or through their academics."
"We have these easily disconnected students at the junior high right now for three years – 7th, 8th, and 9th – adults on campus are able to get to know them, get to know their strengths and weaknesses.  We can make personal connections with them through the three years in junior high school," she added.
"To move the kids to the high school is to say our kids should grow up faster," she continued.  "I think our students should grow up slower."
Rena Nayyar, a teacher from Emerson Junior High, noted that while the district says no decision has been made, their material says, "We will document site concerns and hear your ideas about what could make a ninth grade reconfiguration work at DJUSD."
A reminder email, she said, states, "In planning for next week's workshop, please objectively consider the following question, what preparations could help facilitate a smooth 9 through 12 transition for DJUSD."
She noted that the community has been told that no decision has been made and that the process will be open.
"So I would like to know, then, why the community has been told that, while teachers' input is apparently limited to helping make it work better or make it work whether we agree with it or not," she said.  "I feel teachers voices are being silenced and manipulated in light of today's email."
A letter from Concerned Parents of Holmes PTA argued that this is the most controversial issue facing the district since the closing of Valley Oak Elementary School.
"Pursuant to a normal process, the District would have made a public announcement, not a constructive announcement by way of an extremely brief, vague statement posted on the District's website.  Under a normal process, the community would have already been involved in a public process that clearly identified the problem and invited input regarding ways in which to address the problem," the parents write.
They continue, "After full, careful and public consideration of all the solutions available to the community, the Board, as our representatives, would then be 'exploring' the 'reconfiguration' of secondary schools, if and only if, it was the best possible course of action for our children.  At that point, it would have come as no surprise to the entire Davis community that such a thing could happen."
"Regrettably, that did not happen," the parents write.  "Without community awareness or input as described above, the Board directed the Superintendent to engage in 'an internal input gathering process.' "
"Whether this directive was given during open session and on the record remains unclear," they continue.  "What is clear is that Superintendent Roberson has 'invited…secondary teachers and classified staff to engage in a formal dialogue about 9 – 12 configuration.'  In the Superintendent's invitation, he states, 'DJUSD is seriously weighing the Academic, Fiscal and Social benefits of a 9 -12 option.' "
Critics are claiming that the district is delivering mixed messages, on the one hand claiming there will be an open process, while on the other making preparation that could help facilitate a smooth 9-12 transition for the district.
—David M. Greenwald reporting